Well,
Sometime in mid March, we had dinner with some Costco purchased tomatoes (hybrid) called "Campari". These to me are the best tasting variety when it comes to the store purchased once.
So sometime during the meal, I thought why not save few seeds just for fun. And so I did. Washed them well, did not dry these seeds, just planted into the peat-pod... In the few days, all seeds sprouted.
I completely understand, that it is a hybrid, and in no-way I'll get exactly the same tomato as store bought "Campari", but still, I was rather curious. Specially, after seeing a photo on Dave's Garden that one of those plants grown with vines over 12' tall. So why not, I tried.
As soon as I saw first true leafs, I transplanted it into 6oz cup with organic soil mix, few drops of diluted organic fish oil fertilizer, and at about 3 weeks, I had this: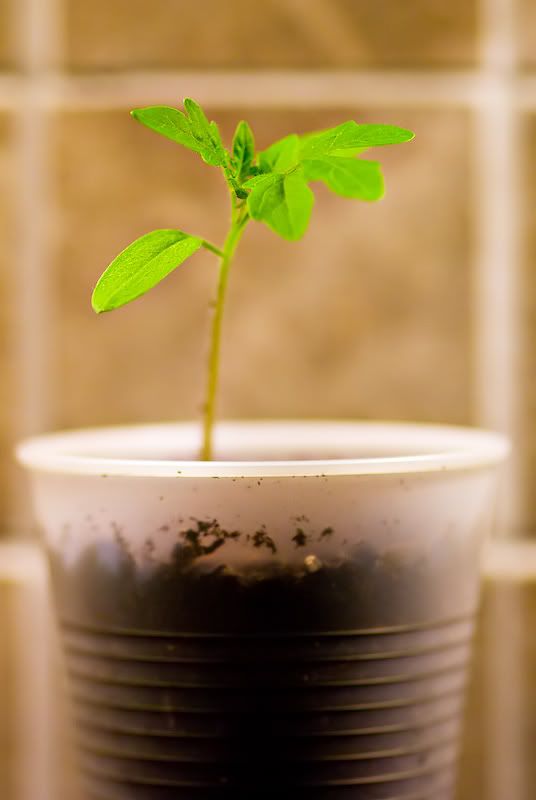 Kept watering, few weeks later, once the weather gotten warm, it went outside into a mini green house on the deck. Still in the 6oz cup: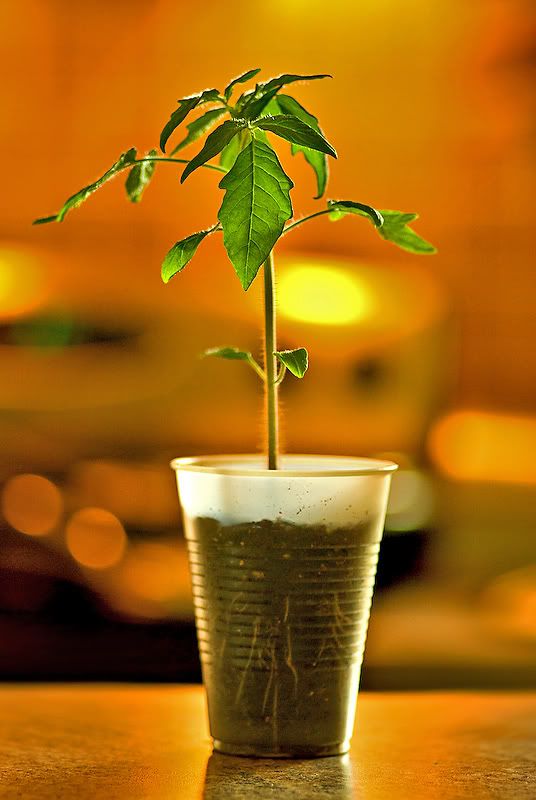 Eventually transplanted to 16oz cup, and about 7 weeks old: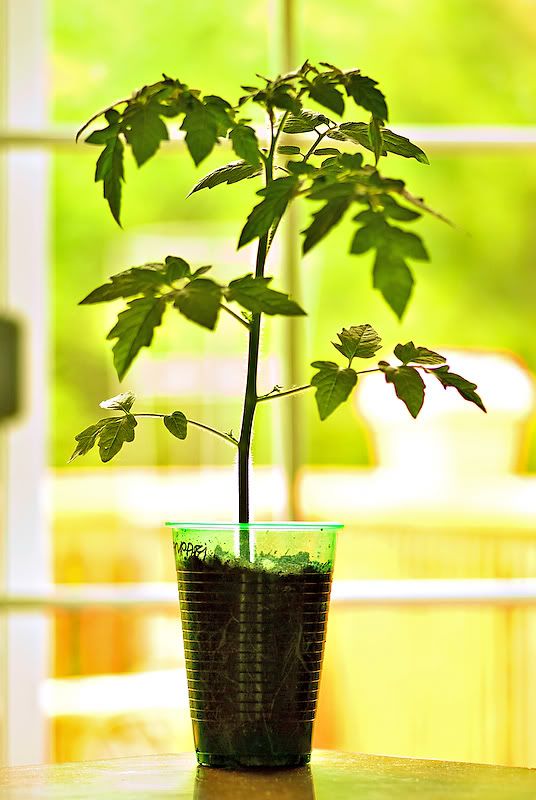 It is growing very strong so far. Few days ago I transplanted it to the ground with some garden soil and organic 4-6-4 fertilizer. Raining for the past 3 days, will take some pics of the progress tomorrow if the rain stops...
Regards,
D