ok I figured you all should see the plants. Baby Girl is the plant that has been saved she looks great. I have been asked a few times for an update so here you are. 3 weeks in to her recovery and she is still holding strong. She has beautiful green perking thru and her 5 fruits are not turning yellow which I think is good right... I also took all dead off.
Here is Little Sister she has 1 fruit but is doing great.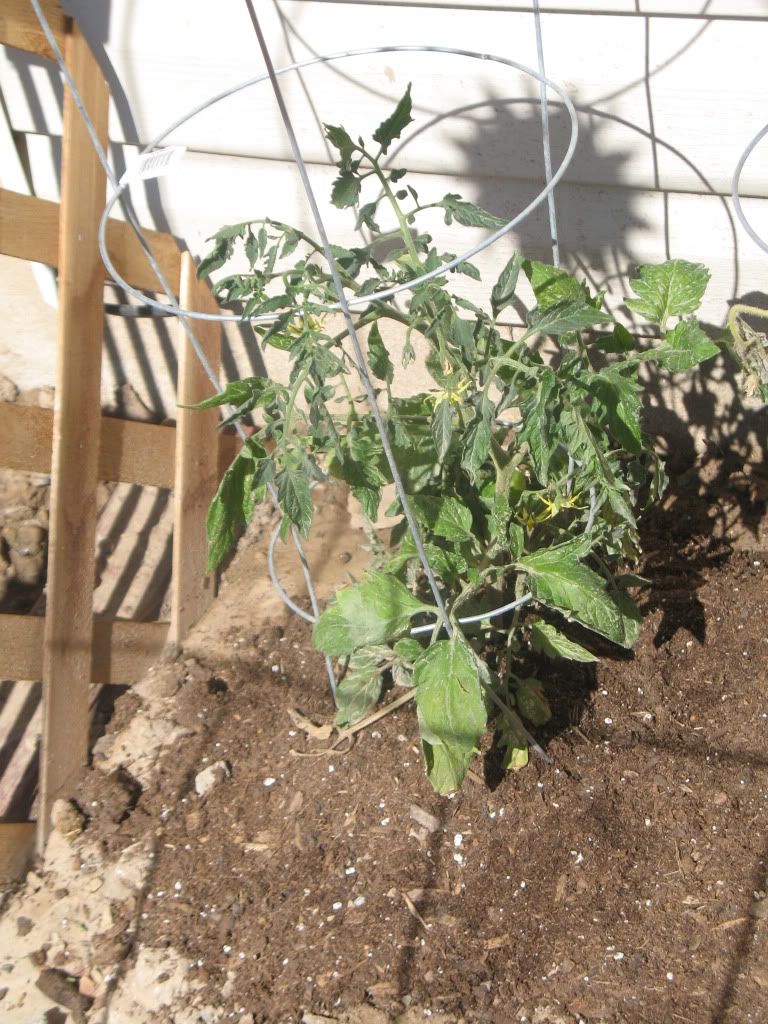 Now we have Big Daddy has DH calls him yes name the plants and talk to them. Strange to some but at least mine are making it so we must be doing something right

This one is beef steak tomatoes you can see there is 3 or 4 on him and he is very healthy and is growing out of the cage..