Few shots of my try at this upside down strategy. Grew in just under a month from 8-10" (after I stripped bottom leafs and burried them deep) to these healthy looking plants.
Just hanging from the side of the back deck, getting about 9 hours of sun, starting with the very first ray in the morning: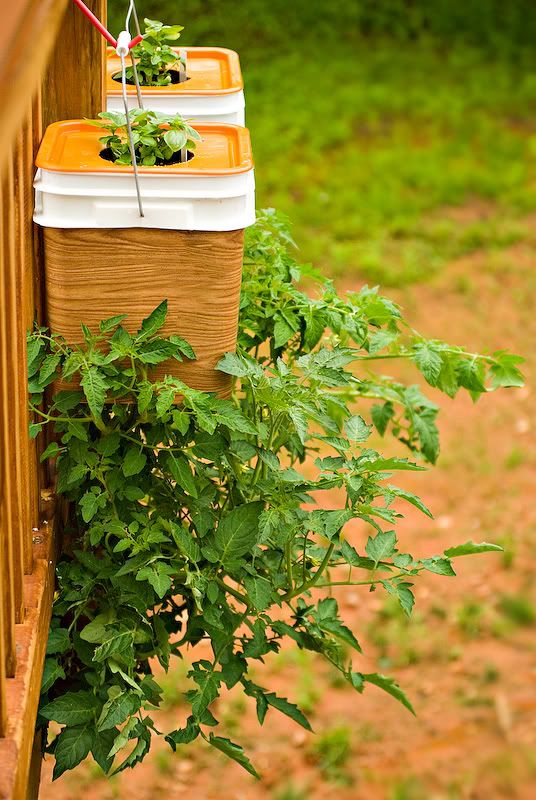 Orange Valencia now has few clusters of flowers: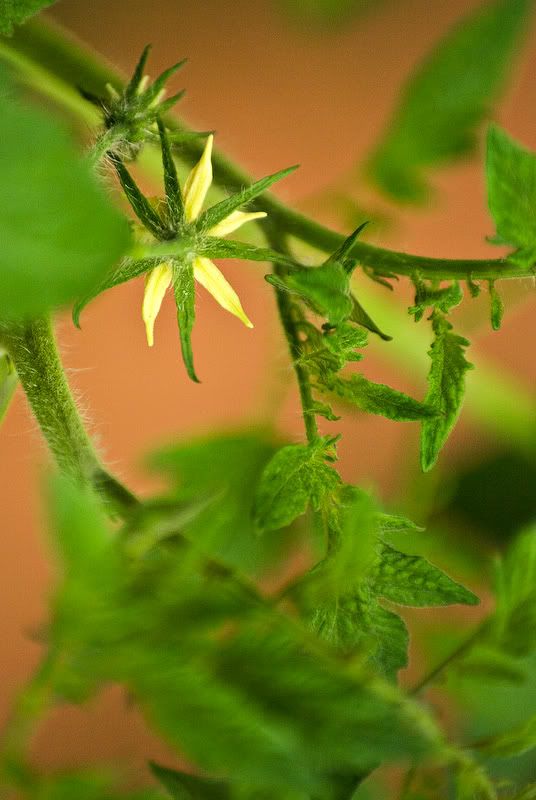 Plum Lemon actually has it's first tiny fruits:
Here is what I observed so far:
Virtually care free method
Soil stayed moist for long time (Compost/Vermiculite/Peat Moss/Organic Potting mixture)
Very healthy leafs (since far off the ground?)
Grow just as quick as the inground (visually, nothing scientific)
Depending on the fruit production, I will do this again next year, it's fun!
Question: What do you think about possibly adding smaller cages to the bottom of container for support against wind and maybe more "manageable" growth pattern?
Regards,
D