Much of it is wild grape vine. Maybe it doesn't make grapes because it is too shaded. But wild grapes are not edible anyway, except for birds. The five leafed ones are something else, maybe virginia creeper. I don't see anything that looks like poison oak, which has three leaflets just as poison ivy does: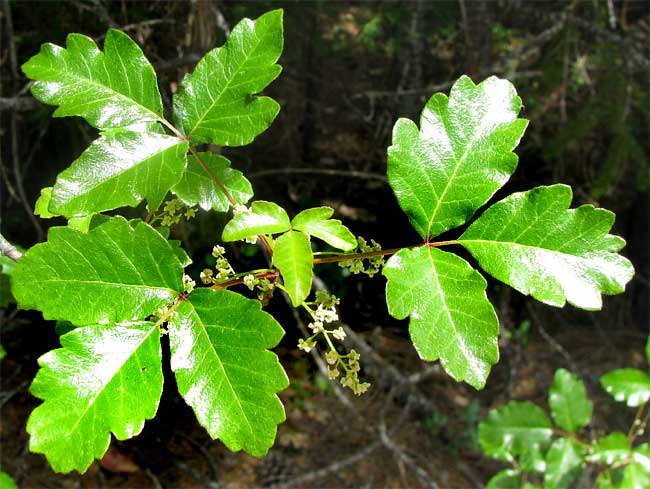 The tall skinny trees are ailanthus, aka tree of heaven, aka stink tree. It is an invasive exotic and will never get any prettier.
Were there originally hedge shrubs under all the vines?