In a different thread I posted an inspiration picture of fence line plantings:
For reality sake, I thought I should show what it is looking like now: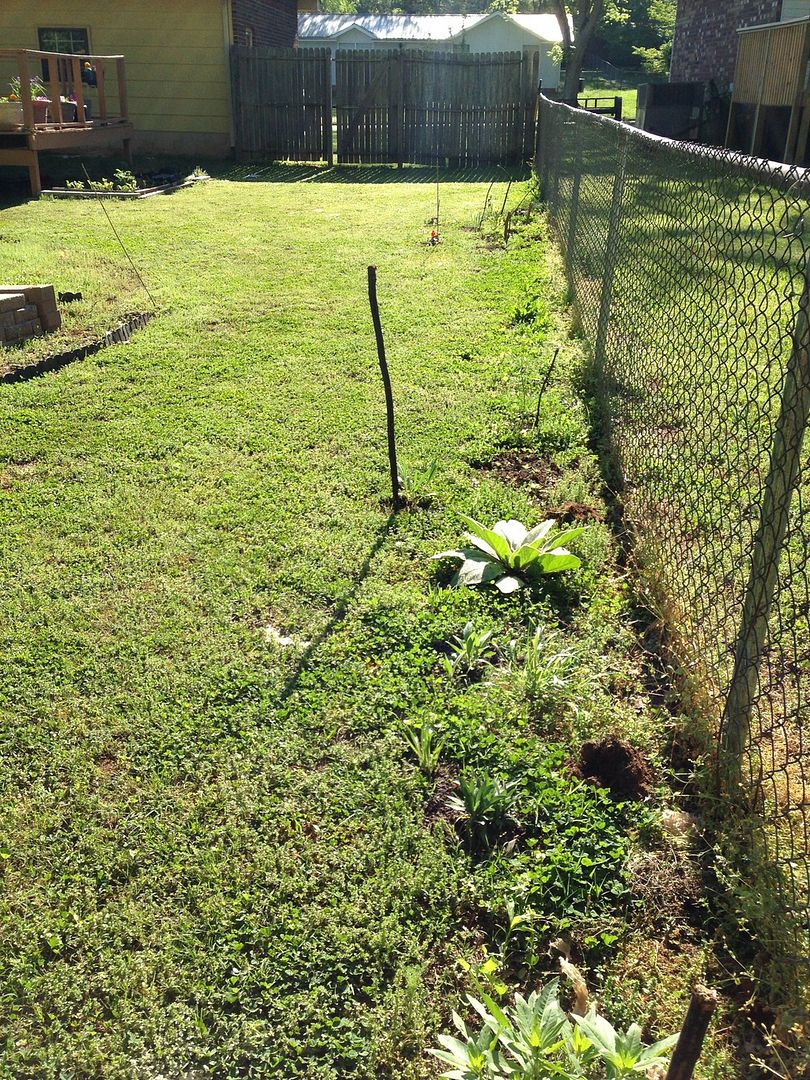 On that fence line, I have mullein, ironweed, coneflower, coreopsis, black eyed susan, sweetspire shrub, salvia; seedlings of marigold, cosmos, zinnia and others; bee balm, anise hyssop and probably a couple others I'm not remembering. But all of it is baby and not pretty yet. The sticks are just so Jamie doesn't mow them down with the lawn mower.
It will take a couple more seasons before it even approaches the inspiration picture. But come back in 2020!!


I don't have a lot of money, so what I have instead is patience!