I have been at it quite a bit, I still have a ton to do. I moved plants, thinned trees added some new pieces to the yard art, and got a truck load of bark chips that I have been spreading.
These photos are around the East side lawn at the house.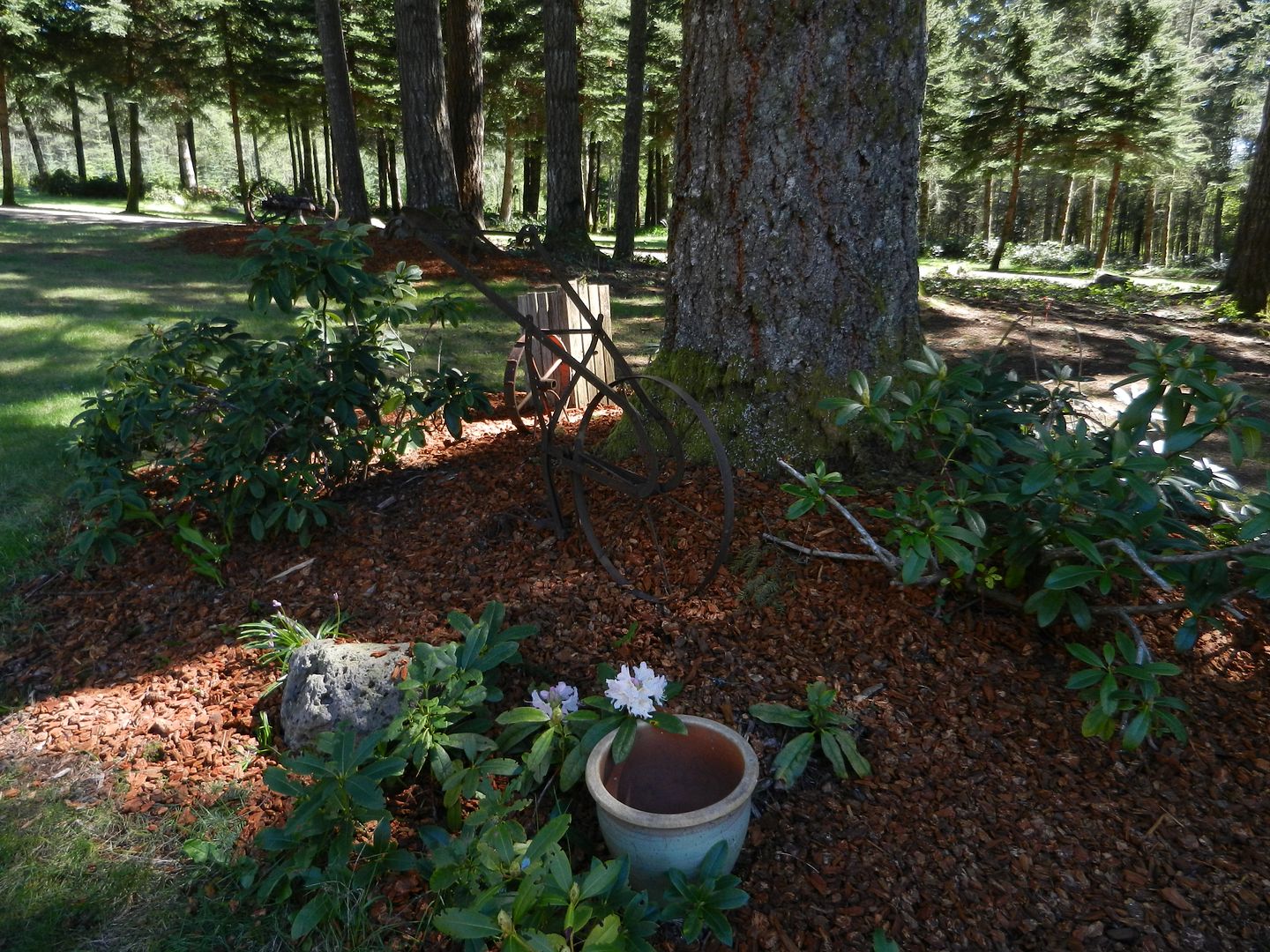 New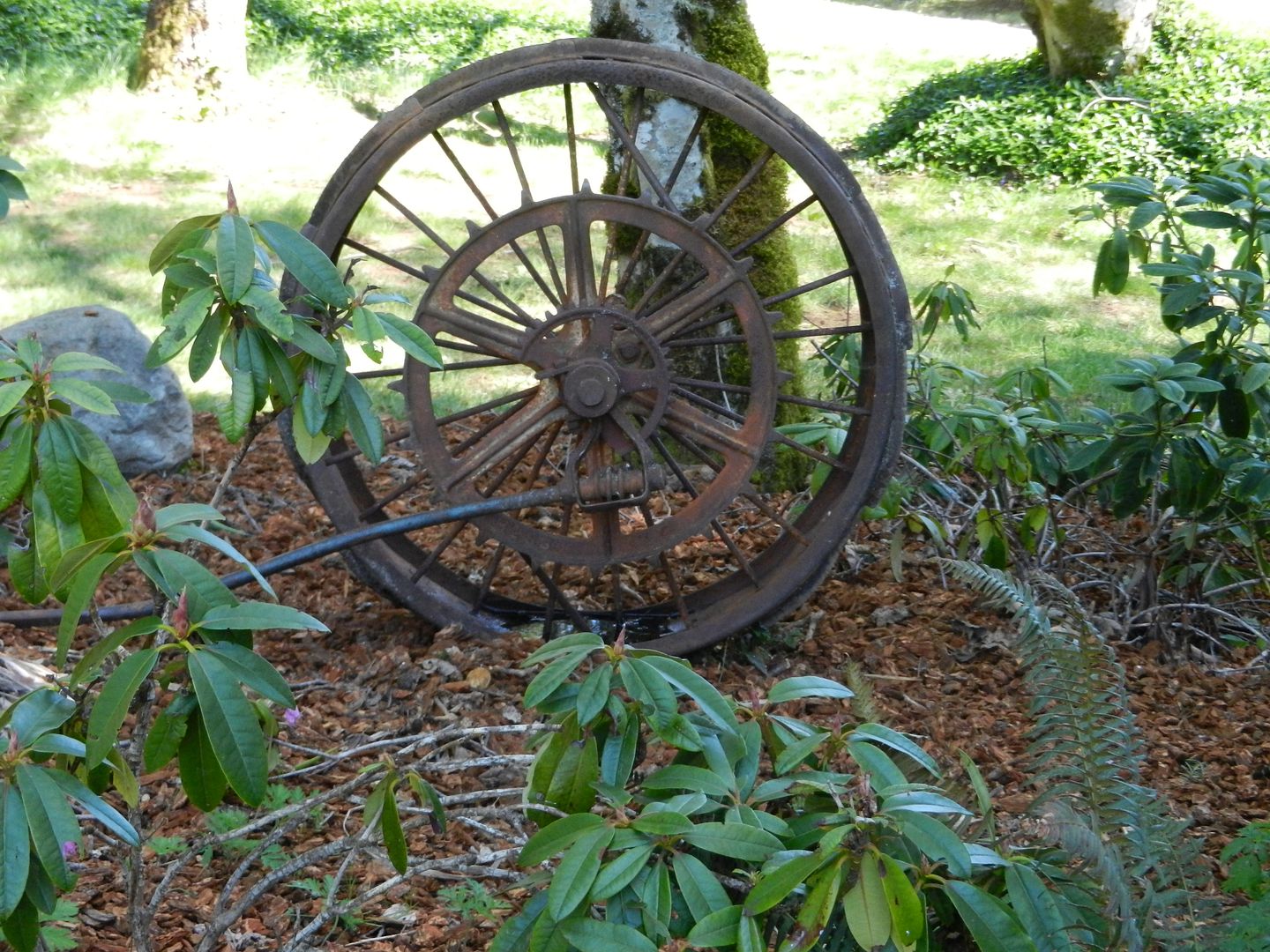 These have been there but I love them.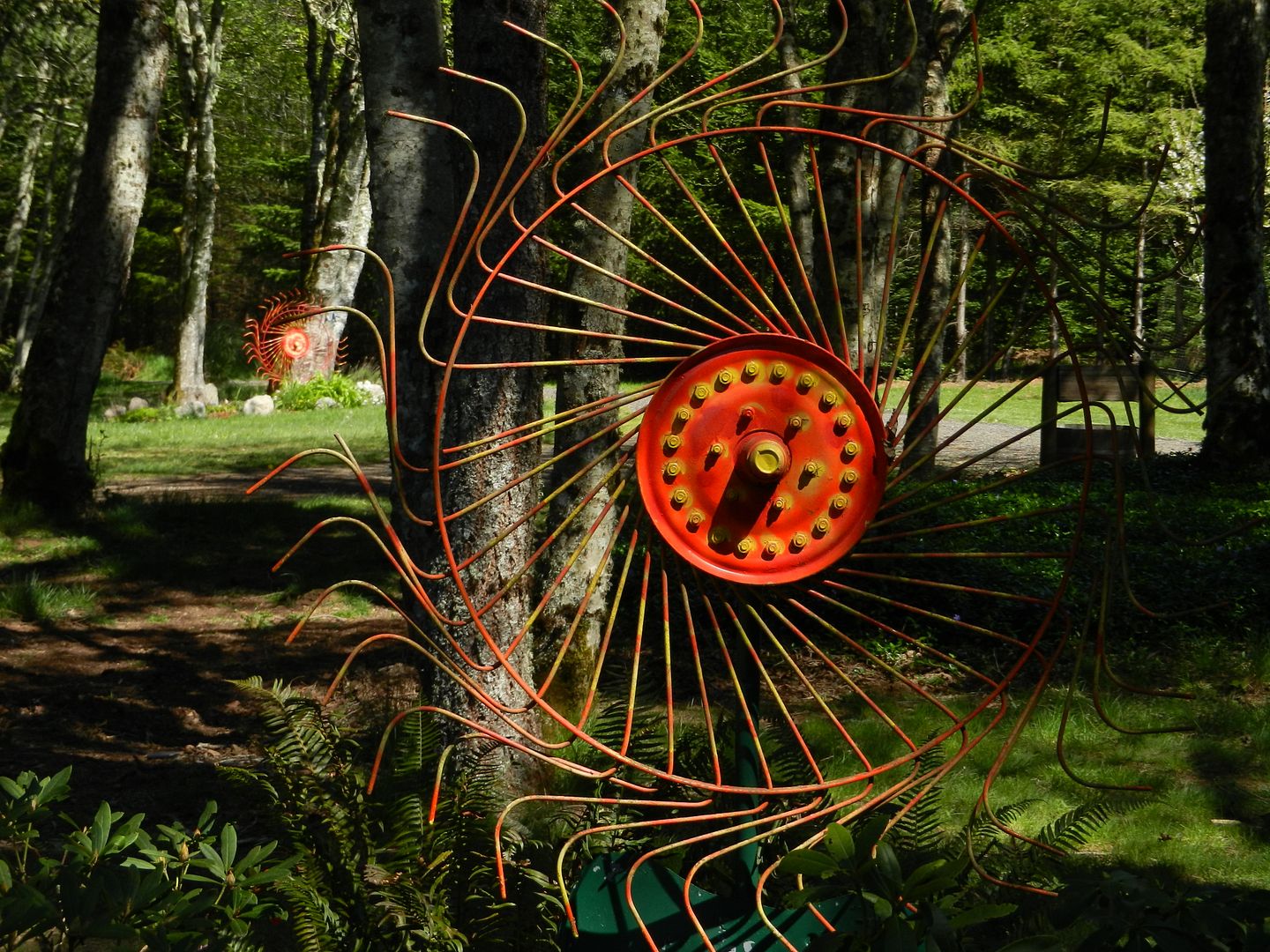 New