I don't have any more recent photos, but here's the front of my house that some of you may already be familiar with...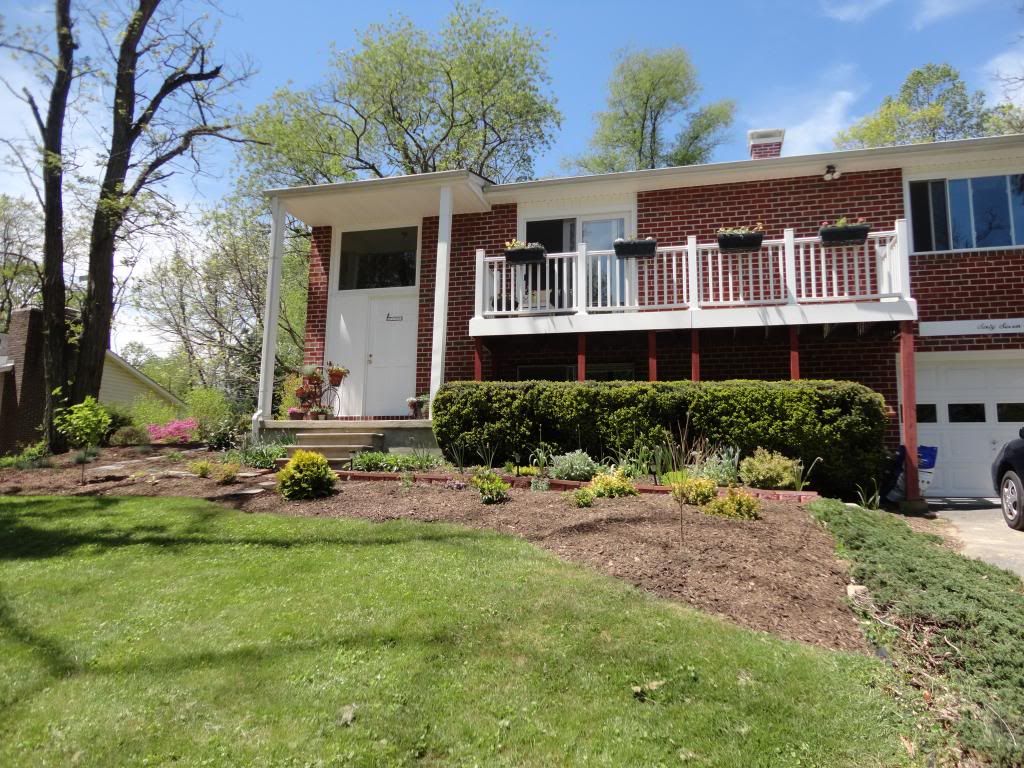 I'm still trying to decide what to do with the massive hedge along the front of the house. There's one long window on the bottom level and the hedge is actually trimmed below the window so it isn't really blocking it. I think it's about 4/5 separate yews and their trunks are very wide with limbs as thick as trees.
The debate...
Completely get rid of the hedge. My concern about this is that I'll regret it if the house then looks naked. I like having some good greenery as a backdrop for my garden all year long. They're also going to be a beast to get rid of! If I did get rid of them, what do you suggest adding in their place? It would have to be something dwarf that wouldn't require constant pruning and that didn't mind part shade - shade.
I could gamble and hack them way down and if they come back okay, if not then oh well. If they did come back though, how do I shape them? They're obviously a large yew variety that requires pruning to fit that size. If I hack them all back they'll become a row of individual shrubs. Should I train them into a hedge again? Have a row of yews?
Or I could take them down a couple feet and try to maintain the hedge style with perhaps a bit more roundness.
I keep going back and forth and early Spring will be the best time to prune if I decide to go that route so I figured it was time to get some opinions and make a decision.