I cleaned up a bunch of fire hazards, brush and small trees in an area I started working on last year. The section of woods is now open with a park like feeling. I have green spaces between the paths and plan to plant more native plants like ferns in them. You can see the large ferns all through the area now. I am also looking to add benches to sit and enjoy the view. I pilled brush up three days in a row, used the tractor and brush hog to chip them up. There were some big piles of brush, but the brush hog does them in fast. Next I plan to put the land scape rake on the tractor and rake all chunks from the brush I chipped.
It is a bit rough looking now but it will soften as the trees drop nettles and I finish planting ferns and things. There are snow drops, trilliums, bleeding harts and a few other wild flowers in this area.
A few of the brush piles.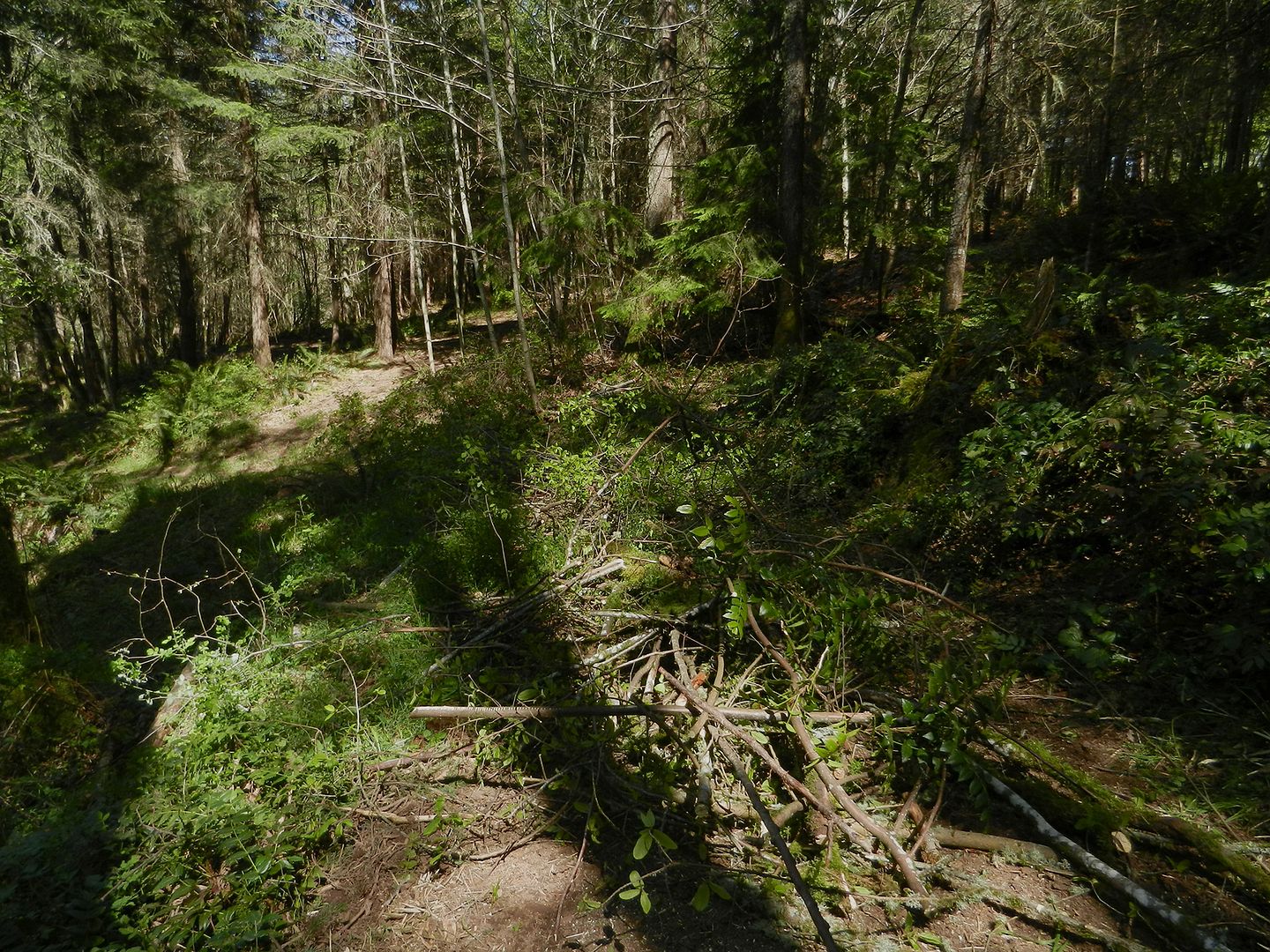 landscaping so far.