My area was hit with an early ice storm two weeks ago. This is the first time we were hit so hard so early in the season and my Cleveland Pear trees got beat up pretty bad.
Below are some pictures of an example of how 10 out of 15 of my trees were damaged. Since it was too early in the year for them to drop their leaves in time, they collected the ice and snow until one of the main branches split. In many cases this split into the trunk as shown.
Any advise on what I can do to help these trees? I planted them as seedlings 6 years ago and they average 17" in trunk diameter.
<BR>
<BR>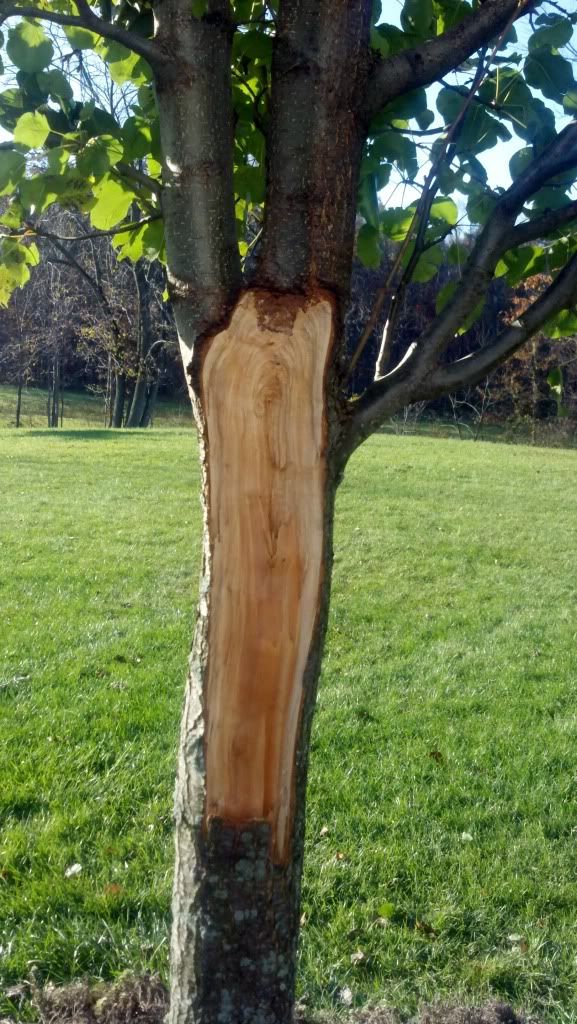 <BR>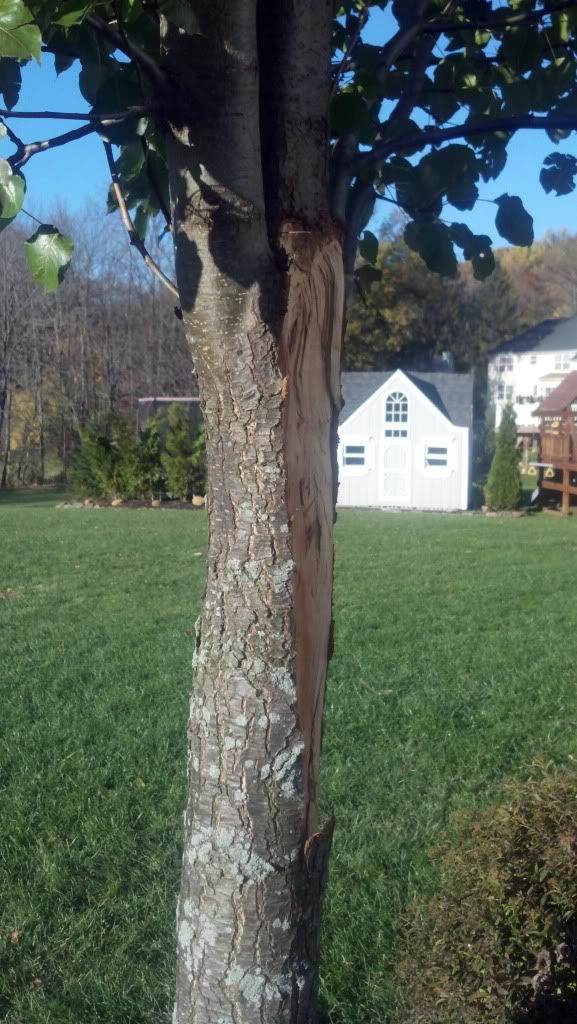 <BR>
<BR>
<BR>