My back garden is a fairly big slope. When we moved in it was gravelled and whilst it looked alright it wasn't really usable. I now want to redo it so that there are a 2 main tiers with brick supporting walls.
Here's the garden: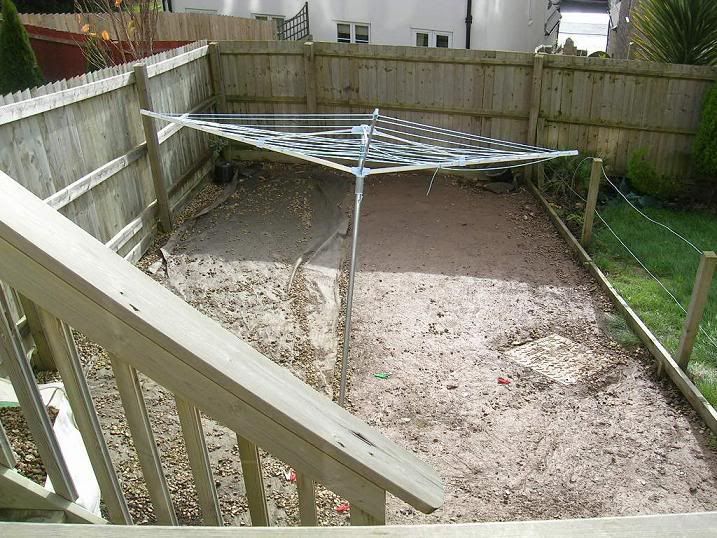 This is a very amateur diagram of what I'm thinking.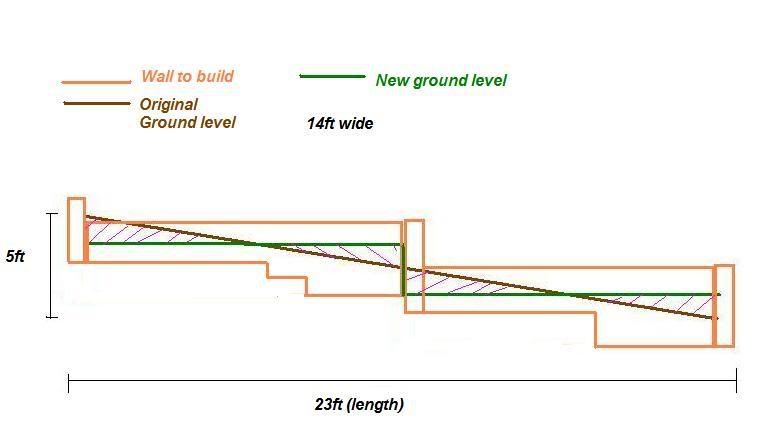 I've never done any building work so will have to get someone to do the wall - I don't mind doing the shovelling. How long would it take a builder to build these walls if I do the digging and dig the trenches? What sort of price should I expect?
I assume this really is bread and butter stuff for a builder?
How far below ground level would the foundations need to be?
Am I thinking along the right lines or does anyone have any better ideas for what to do? Any thoughts?
Many thanks,
Miles.