Hi all, we are pretty much starting with a clean slate and are looking for some input and ideas for landscaping our yard, both front and back.
We are in zone 8, (Charleston, SC area) with sandy soil. Currently we have pine straw in all the beds however we will be changing that out to mulch, again in both the front and back yard. Mulch suggestions? Is one better than another?
I guess I'll start out with the front. We have a maple in the front and we'd like to keep that as the only tree out in the front yard. However we would appreciate some ideas for (preferably perennial) flowers to plant in the front of the house and also around the base of the maple tree. The front yard faces southwest and gets a lot of sun from late morning to evening, most of the day pretty much.
Here is where I would like some ideas for flowering plants: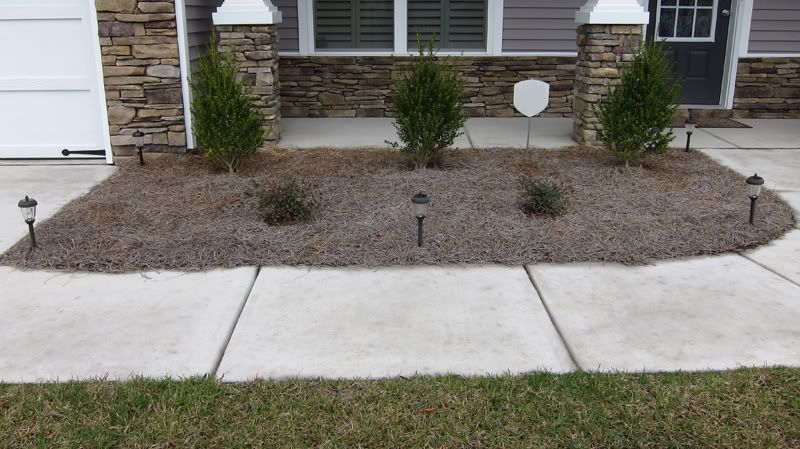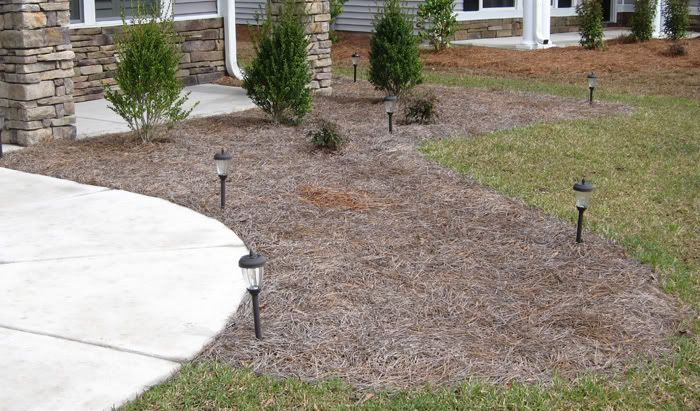 Also on the sides of the house (front side) we would like to put in some shrubs. Preferably something thick and fast growing...if it could be a shrub that also flowers at some point in the year that would be a plus too. Here's where we are wanting to put said shrubs along the front sides of the house:
This side gets morning and a little afternoon sun:
This side gets only afternoon sun: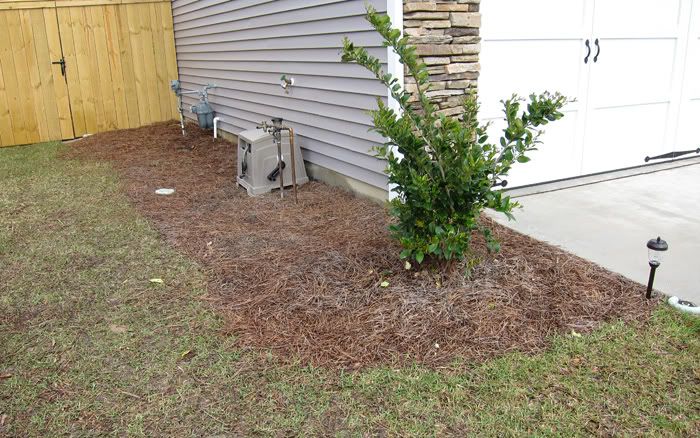 Now on to the back yard.
Along the back of the house I would like to put some small shade loving plants, the area along there only gets morning sun and spends most of the day in the shade.
Here is a photo of the area, there is also a Japanese maple and 2 crepe myrtles that are hard to see right now so I labeled where they are located. The small/short shade loving plants I'd like to add would be located between the labeled plants:
A side in the back that could use some shrubs: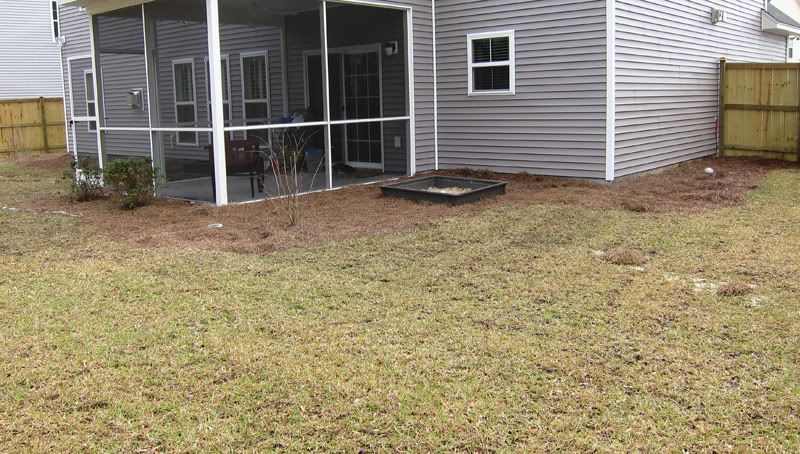 Finally, we have a long stretch at the back property line that is completely empty and needs some livening up. This section gets full sun all day long and would need full sun loving plants. I'd like to have some color there and also have something that would attract butterflies and hummingbirds. I would also like to put in some rose bushes in that area among other plants that you folks might suggest.
A couple pics looking in opposite directions: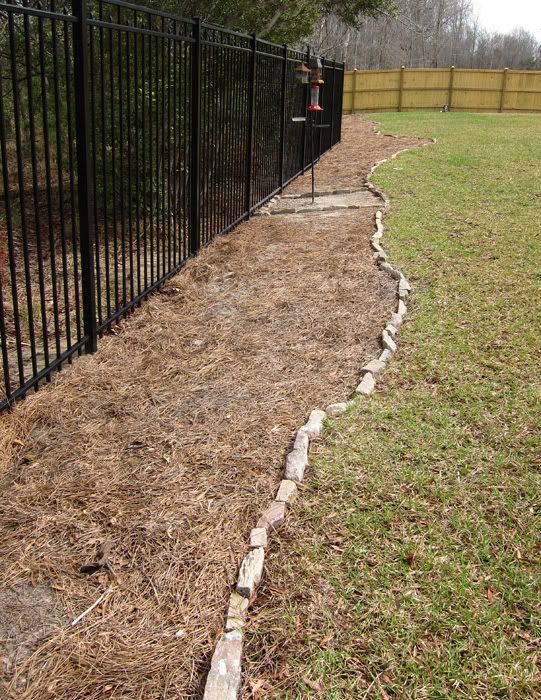 We would also like to put in a few trees (at least 2) in the backyard. Something fast growing, hardy, that will also provide shade.
Any and all suggestions would be extremely appreciated!