Here are a bunch of photos and a rough (not to scale) plan of my backyard.
I'm looking for any suggestions of what to do with the space. The yard is South facing and gets plenty of Southern California sunshine. Also, I should mention that this is a rental, so don't want to go too crazy with the investment, but also want to make the most of the space while we live here (hopefully for a while).
The main backyard area is currently filled with weeds. It was covered with decomposed granite, but I guess it wasn't installed properly, so now is overwhelmed with weeds. This is the area about which I'm most clueless. It would be cool to put in some raised fruit and vegetable beds, and maybe a seating area? And maybe cover up some of the uglier fences and shed? I was also considering moving the rocks around to use them more strategically.
Any ideas?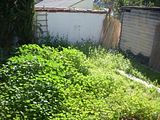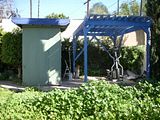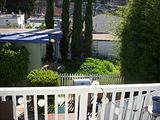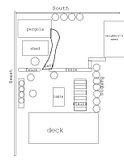 [/img]