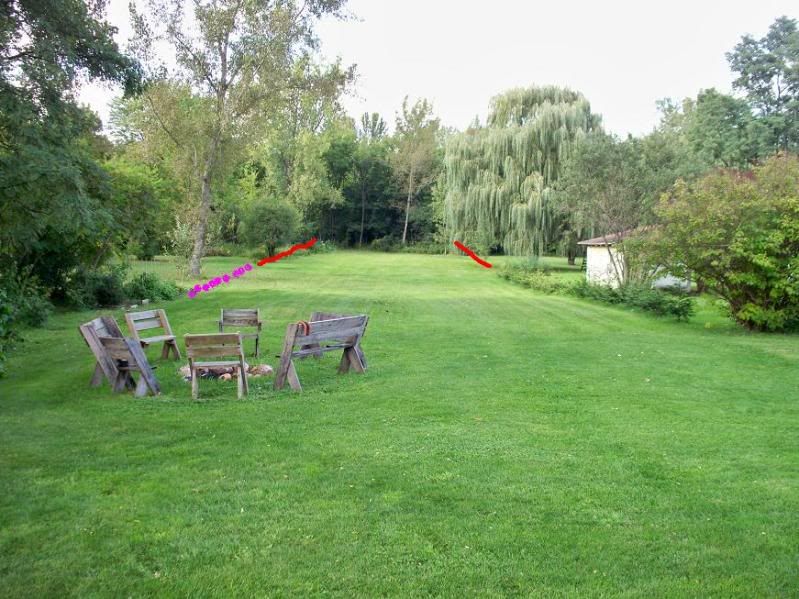 My property is shaped like an L and this is the back. It's actually a lot longer than it looks in the pic, it's about 200 yards from where the pic was taken. I still have a bit more to clear way out back but that can wait.
The Red Lines are my property line and the trees on the right are Thuja Green Giants that are growing at a crazy pace and will soon make a green wall, the ping things on the left are also green giants that i just planted.
anyways, For right now it's just a huge blank canvas that I really don't know what to do with. The Rest of my landscape is "done" and looks great but I'm at a loss of what to do with this area.
I'm in upstate NY (zone 5) it's great soil that will grow just about anything and I'm not afraid of doing lot's of work so give me some ideas please.
oh yeah, this is what the area looked like last year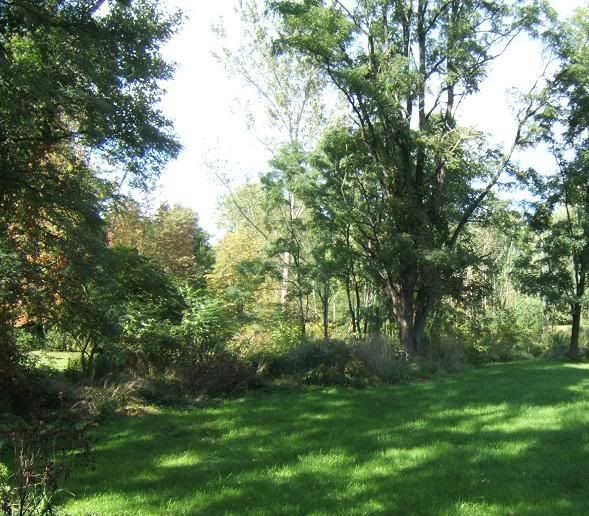 and this is what it looked like in the spring