All -
Wonderful resource you have here and hope to benefit from the site's collective knowledge.
Just moved into a rental home in Virginia Beach, VA. Pics below describe the situation better, but needless to say it needs help. I'm not a gardener and in fact don't like to do much beyond mowing.
So we are hoping to get some ideas of what we can do either very cheaply ourselves, or if necessary, at higher cost (which we'd try to convince the home owner to absorb). Whatever is recommended, it needs to be VERY low maintenance. We have 2 small kids, 2 dogs, and I may be looking at a deployment soon, so my wife won't have time to do much more than mowing.
We've only lived here 2 weeks, so clearly the yard has needed work for some time.
Any advice is appreciated!
This is an overhead shot of when the house was first built 4 years ago. Owner wanted just the small patch of grass and the rest mulch and some planted trees.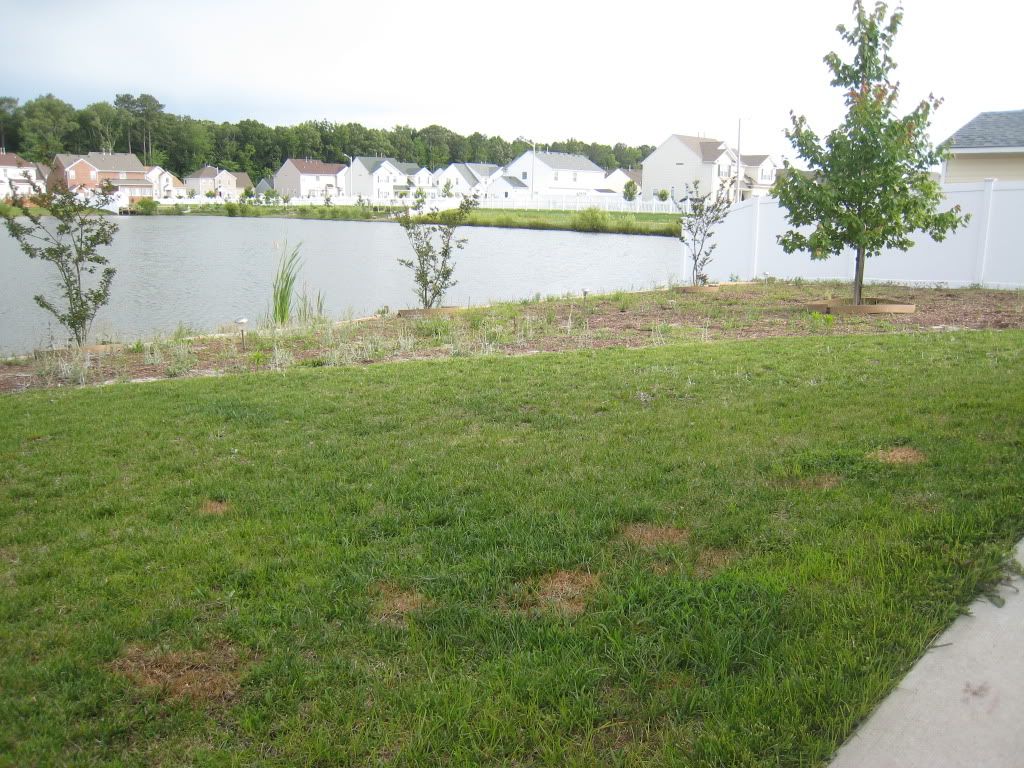 Our small patch of grass leading to the mulch and then to the "lake" (pond).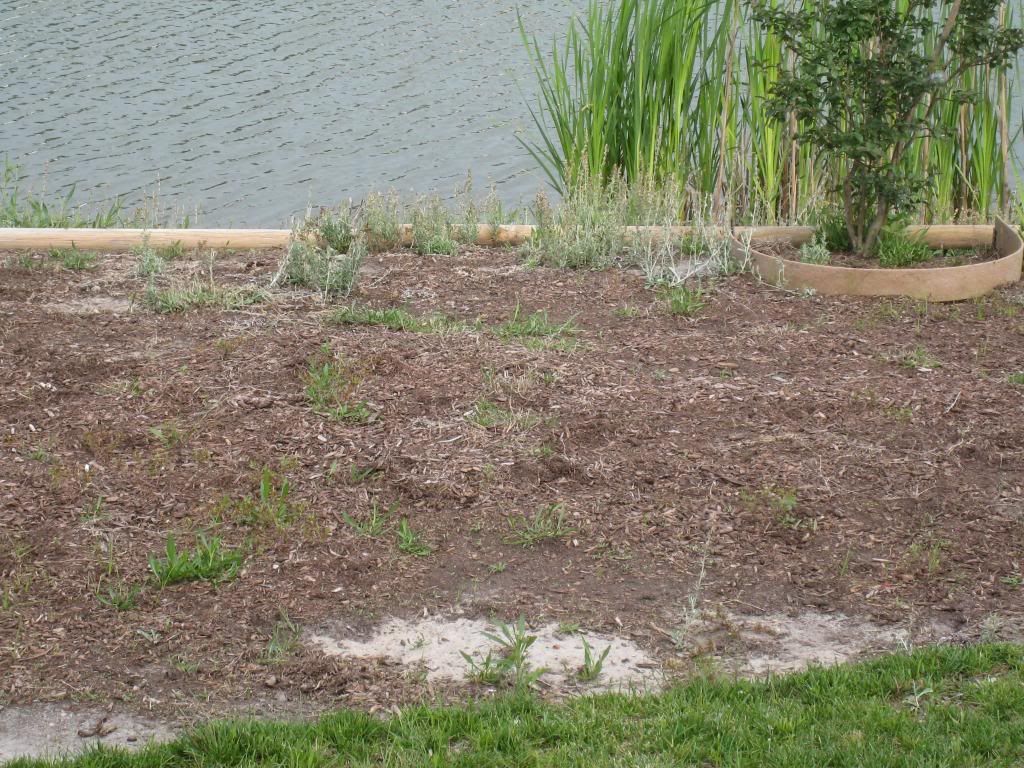 Closeup of the mulch area full of weeds. Note that according to the previous renters, whenever it rained, the mulch would just get washed into the pond (there is a slight slope).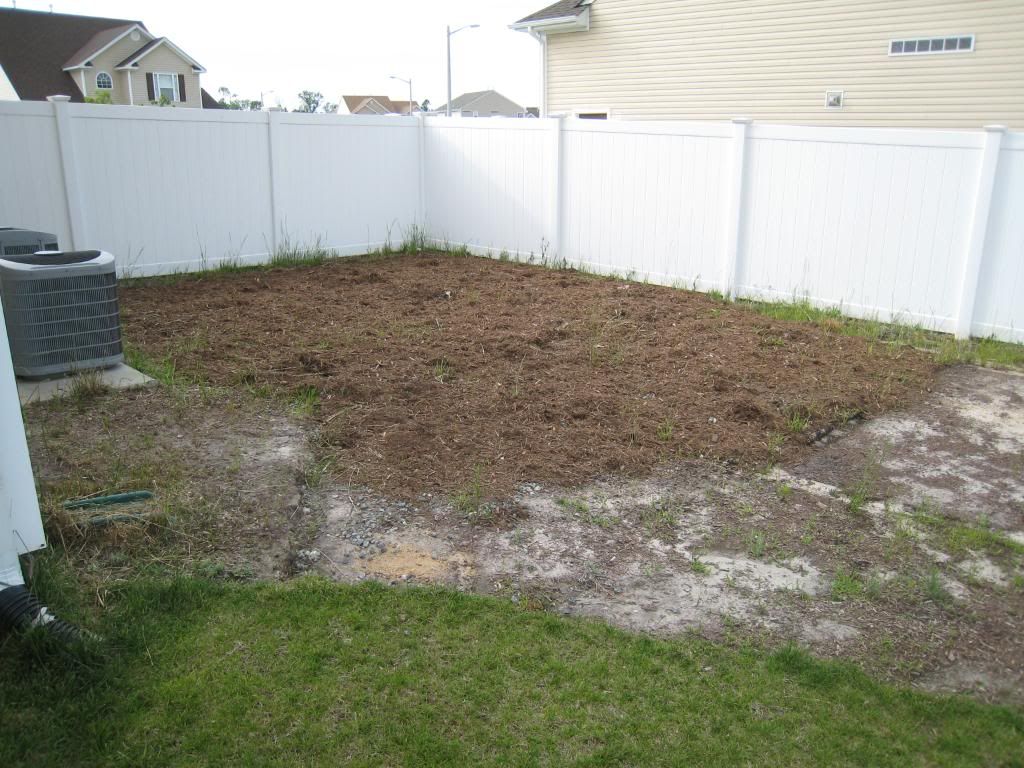 Shot of the side yard where the previous renters had a sand playpit for their kids and just dumped new mulch over it before moving out.