Hello. I am a home owner of 5 years and am not very handy when it comes to landscaping. I know now, that my wife and I have gotten over our head and want to try to get ourselves out of this situation without having to use all kinds of chemicals (we have a dog and two children) and learn how to avoid these problems in the future.
Our home backs up to a wild prairie, which, I imagine, is one the reason why we have a difficult time with weeds. We unfortunately don't have alot of time to spend weeding (which maybe another issue) , but would like to find a reasonable compromise.
My biggest questions are how should we prepare our damaged planting areas and properly fix them to prevent issues in the future. With all the grass and weeds growing in the spots, we unfortunately don't have the ability to pull the weeds and grass by hands. Is there any other options other then chemicals? Also when it comes to laying down fabrics, is there a certain type/grade I should use? How much mulch would be enough?
I should have mentioned that we probably have a less then $200 to spend between mulch, fabric etc.
I do own a gas trimmer, a good size front-tine tiller and a a black and decker cultivator (battery powered).
Here are photos of what we are are up against:
The majority of my planting areas have turned out like this after after putting in edging and landscape fabric:
I used a gas trimmer to cut the weeds down to the surface on my side garden and this is what it looks like now: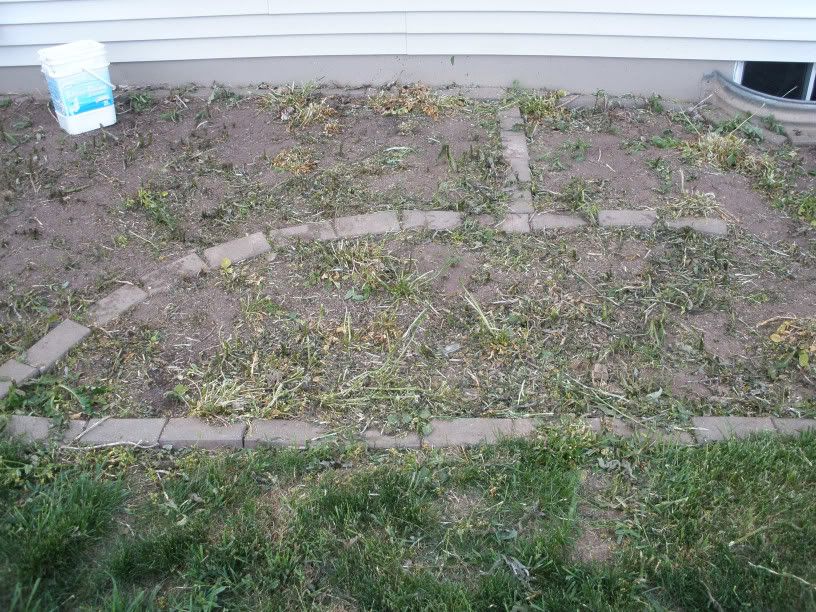 With the help of my father-in-law about 4 years ago when we moved in we put in a two-tier brick patio. We did not have the foresight to put a weed barrier under the 8-12" of crushed stone and this is now the result: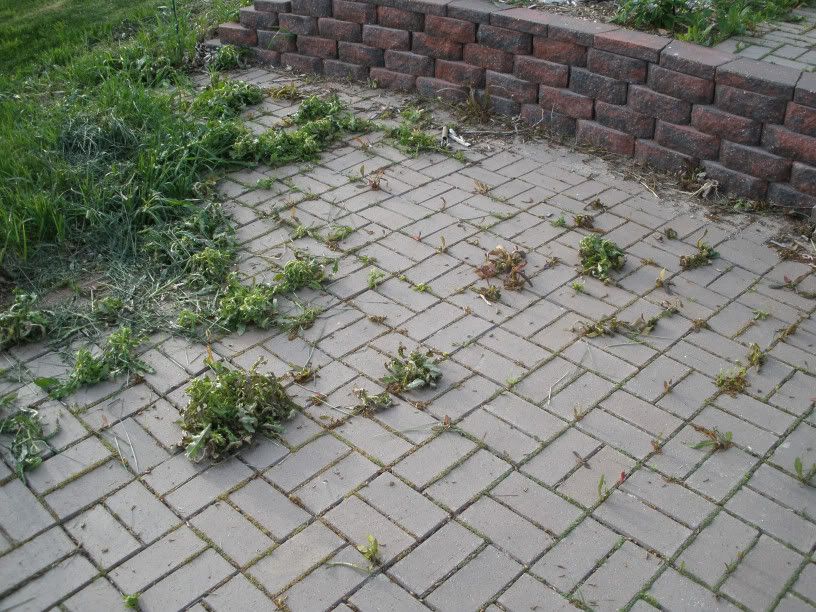 Here is the prairie that our lot backs up against: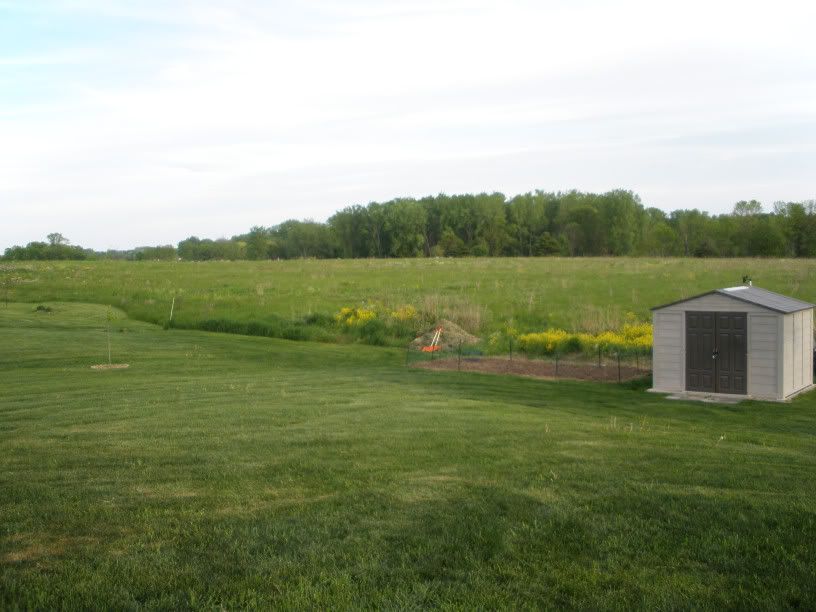 I am extremely thankful for any advice. Thank you, Jason