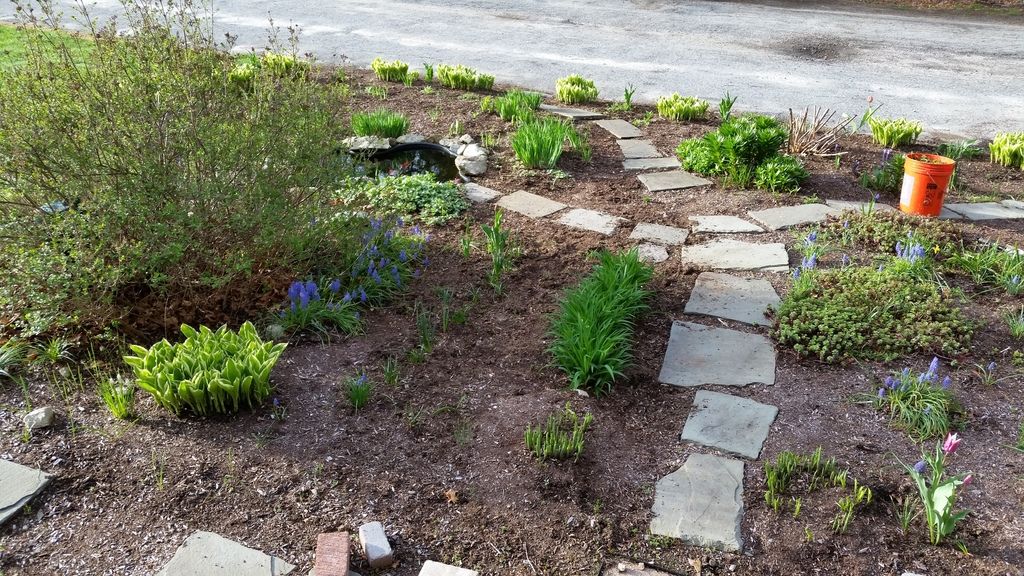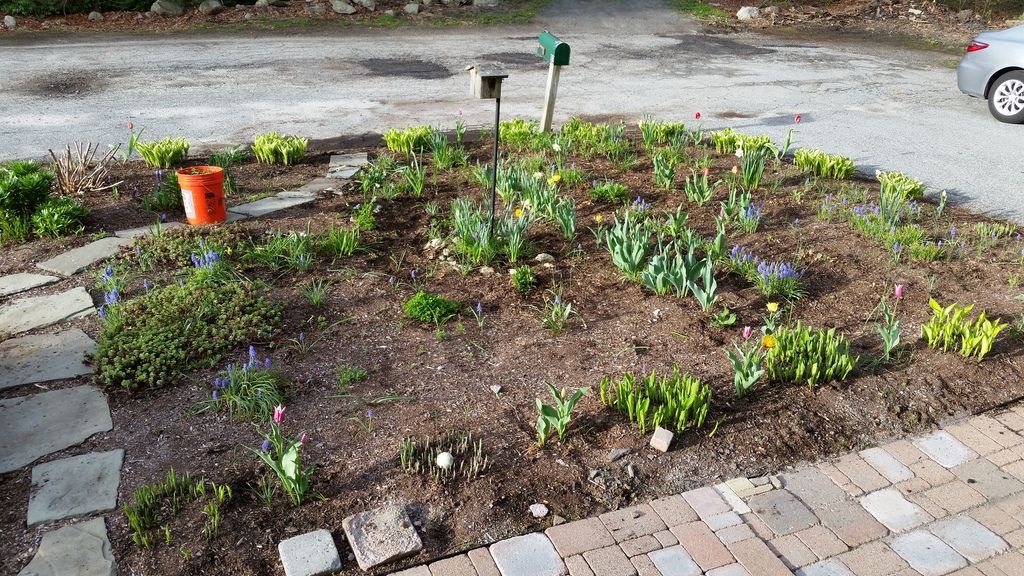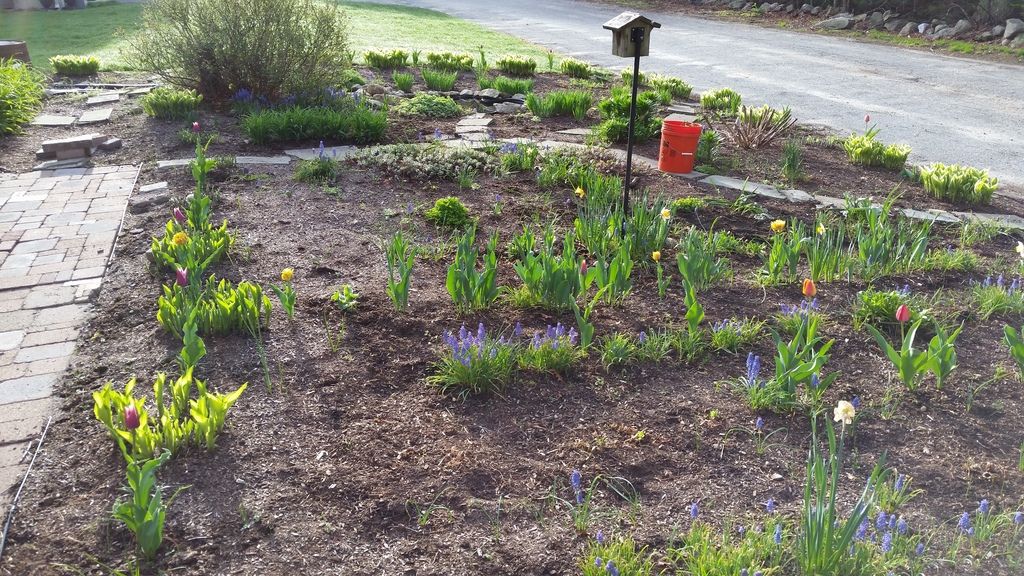 There are some obvious thing: needs mulch, hostas are ringing and need to be quartered, drawf lilac, needs to be hacked back, stones need to be place, pond need to get running, and a few others.
Goal here is to have some stuff in bloom all season in Southern New England. The tulips on the edges are flanked by irises, There are a few daisy kind of annuals which have really come up yet, and 9 out of 10 fox glove didn't survive the winter. I can sort of get stuff to grow, but have little to no idea what to put where.
Backdrop: 3 falls ago, I went into that mess with a weed whacker with hard plastic weed blades and a micro tiller/cultivator, then worked in maybe 3 yards of good compost. Buried a bunch of bulbs in the ground because I knew how to deal with them. So far so good. Now that is actually a garden again, I am kind of clueless about what to plant where and what to move where and when to do it.
Any help/suggestions or ideas welcomed.