Hello all!
I posted a thread a couple years ago when I first broke ground and got my 1st year's garden up and running.
I didn't do much posting last year. Probably because I spent all my time watering due to the drought.
So, I figured I would post some pics of this years garden as it grows.
It would be great if some of you would point out some stuff I'm clearly doing wrong.
My wife and I bought this house 3 years ago (5 acres) so this is my 3rd year with this garden plot. I've improved a little each year.
First, I'll show ya around!
I am doing 12-18 different kinds of peppers this year. I started these inside about 3 weeks ago. Some of them are the real hot ones.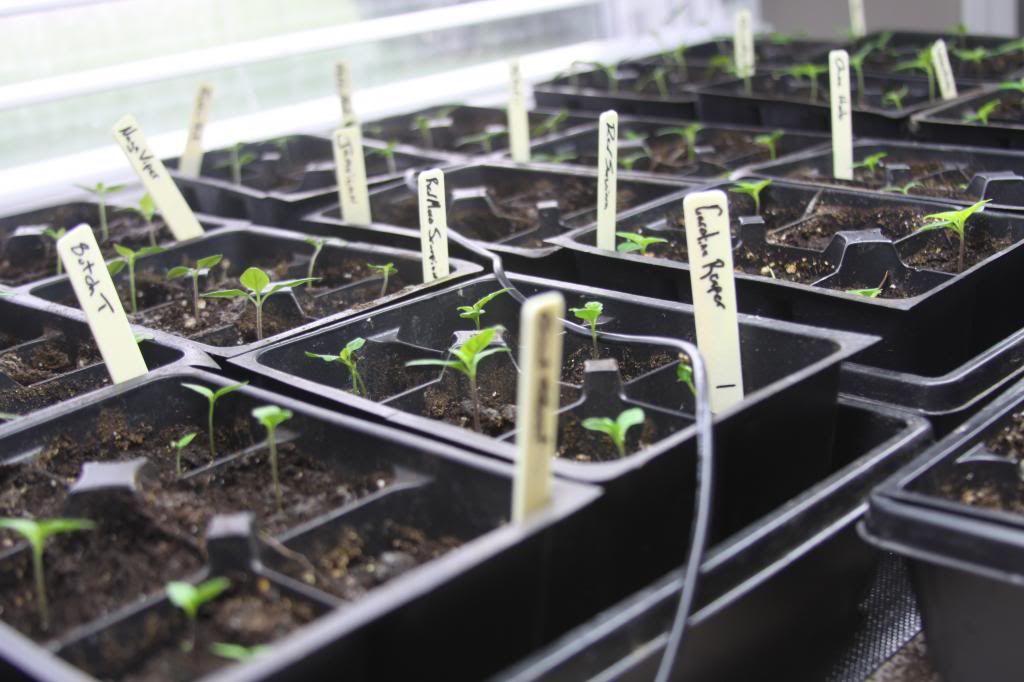 It was about dusk when I took these pics today.
Here's our chicken coop.
We bought the coop. We built the run tall enough to stand up in. I cemented the wire fence into the ground 6 inches. I lost a few hens before I figured out how to keep them safe. Notice the live trap by the door.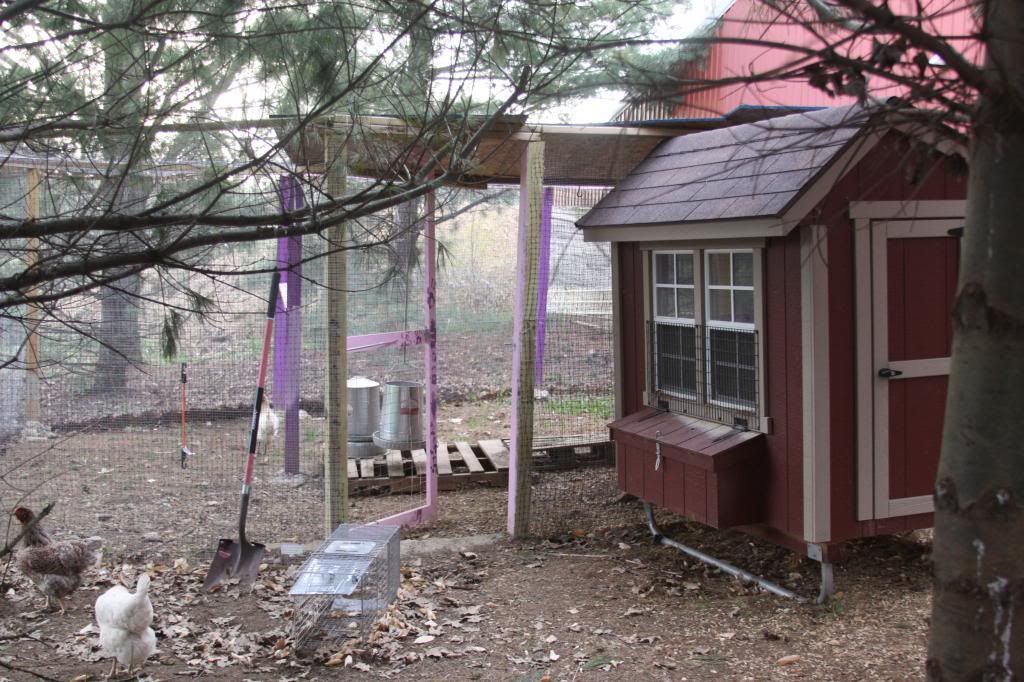 Regardless of how nice their home is, they prefer to sleep in the tree.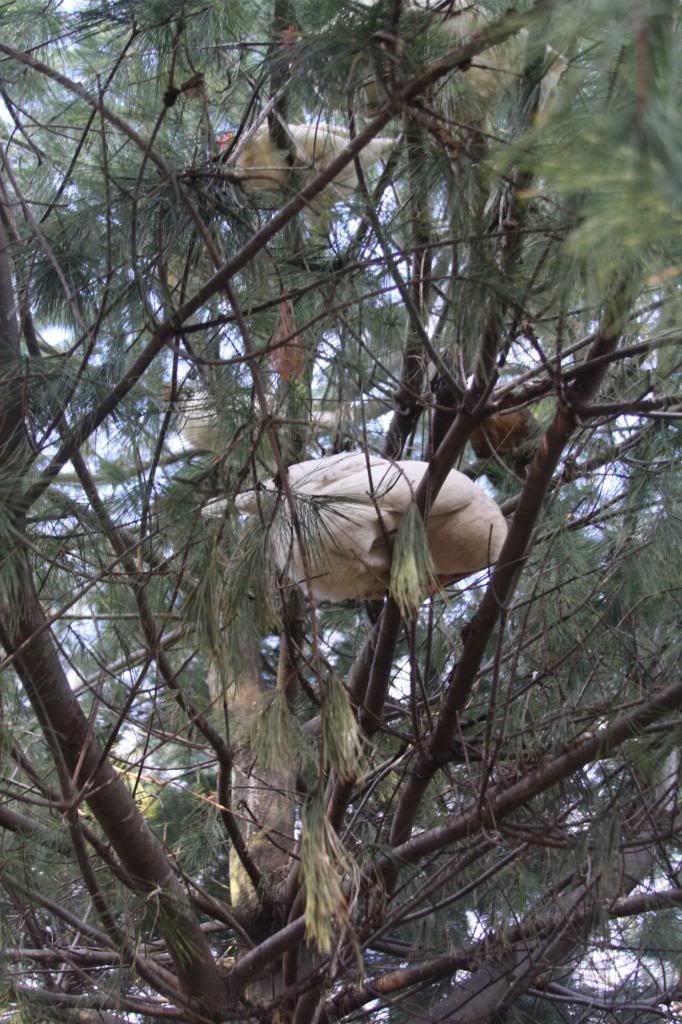 Here's some that hadn't made it up yet. We have nine now.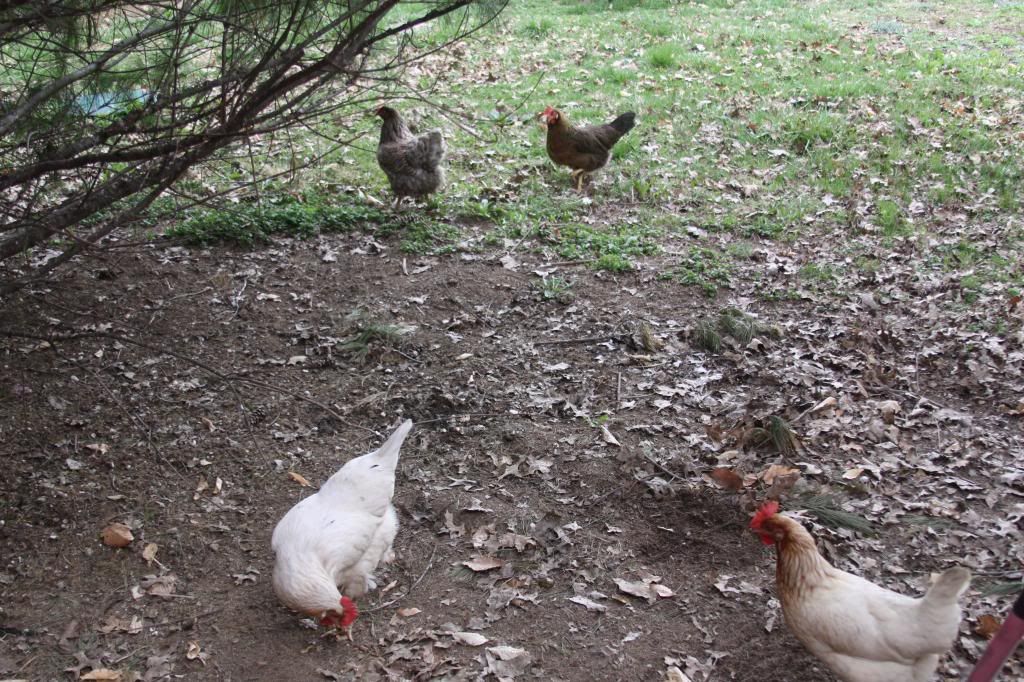 We have this huge pear tree. It's blossoming so much right now. I really hope there's no bad frost comin up.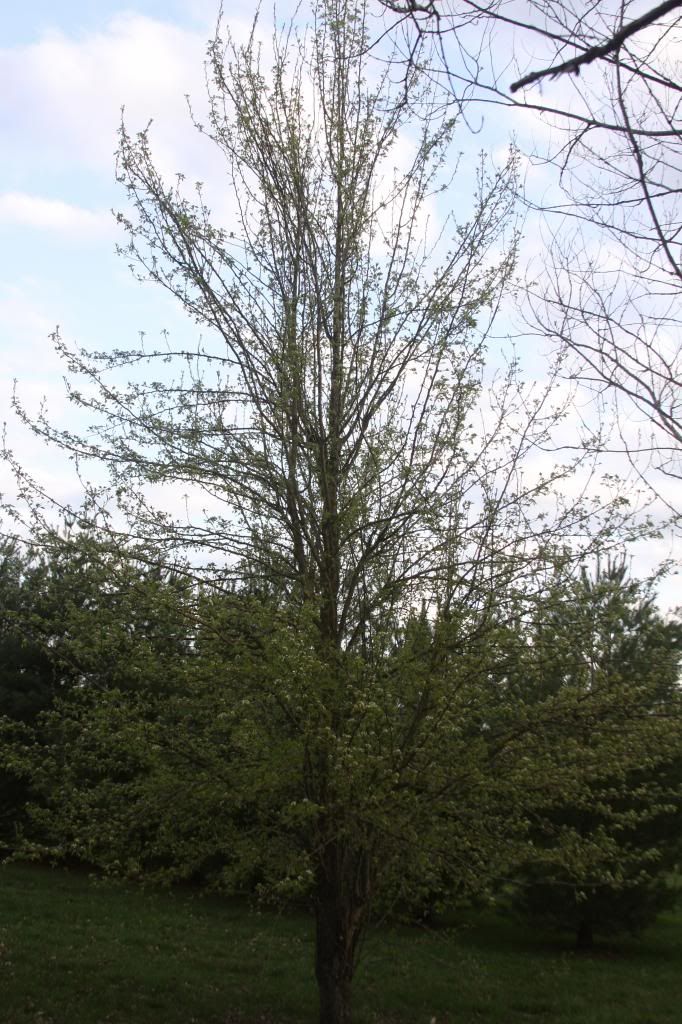 Dug this pond last year for backup water.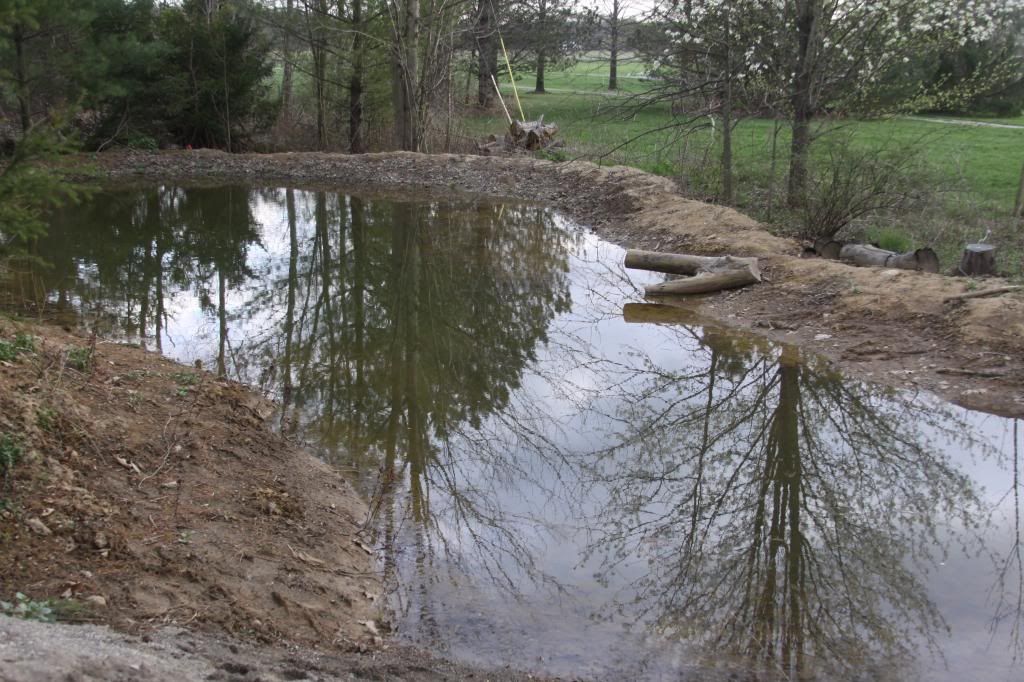 Also have this 1100 gallon rain tub coming off my outbuilding.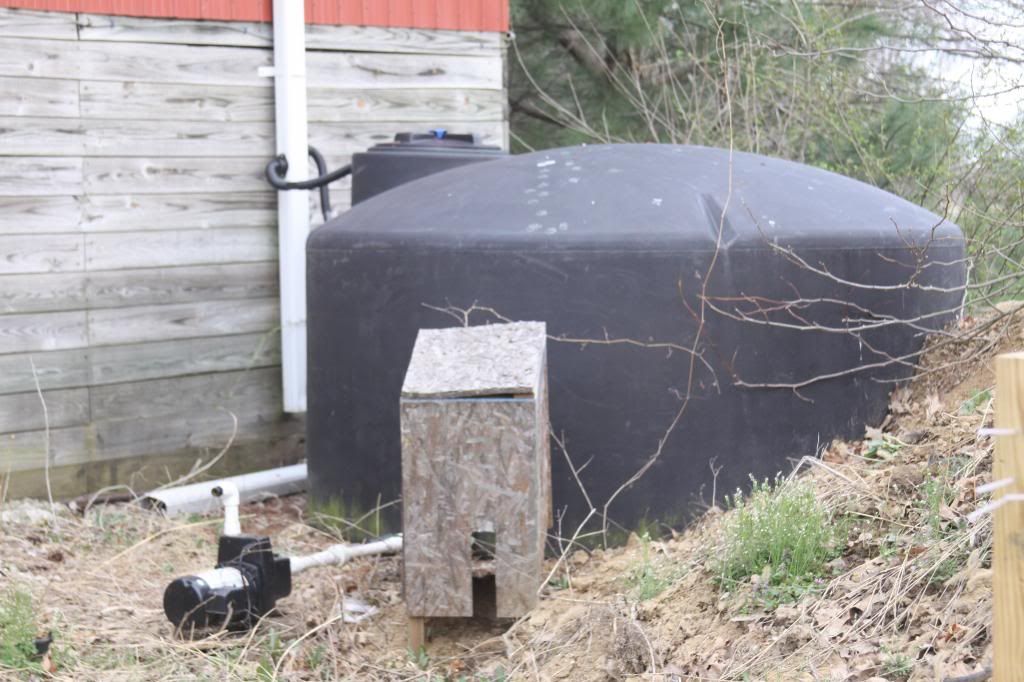 I also built this blueberry "room" haha. My mom always complained about birds eating her blueberries. I think I fixed that.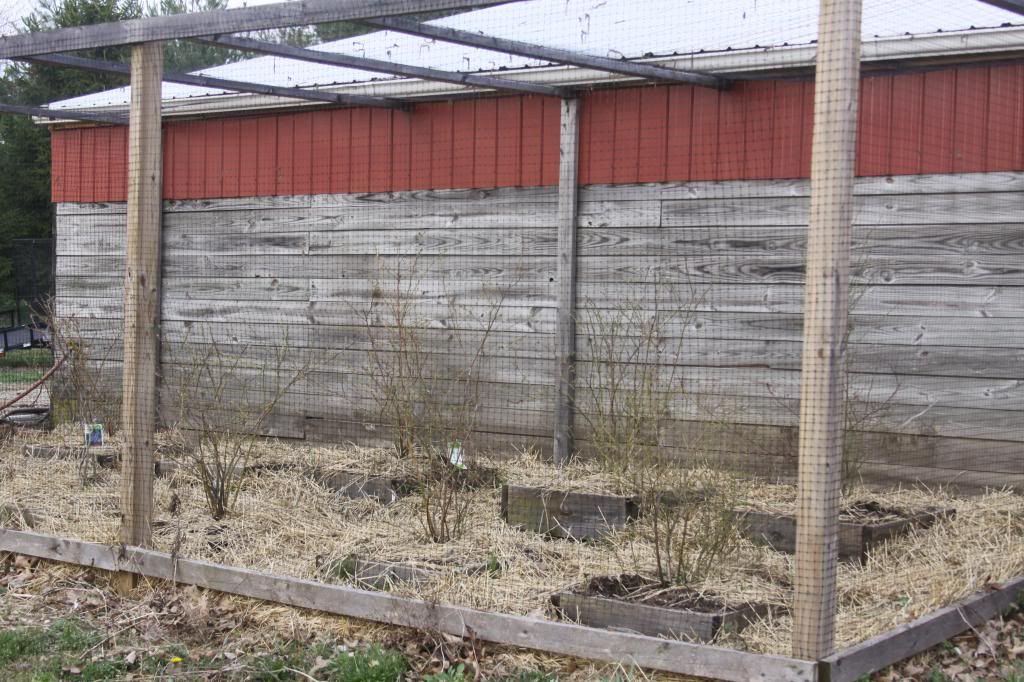 I put in a greenhouse last year too.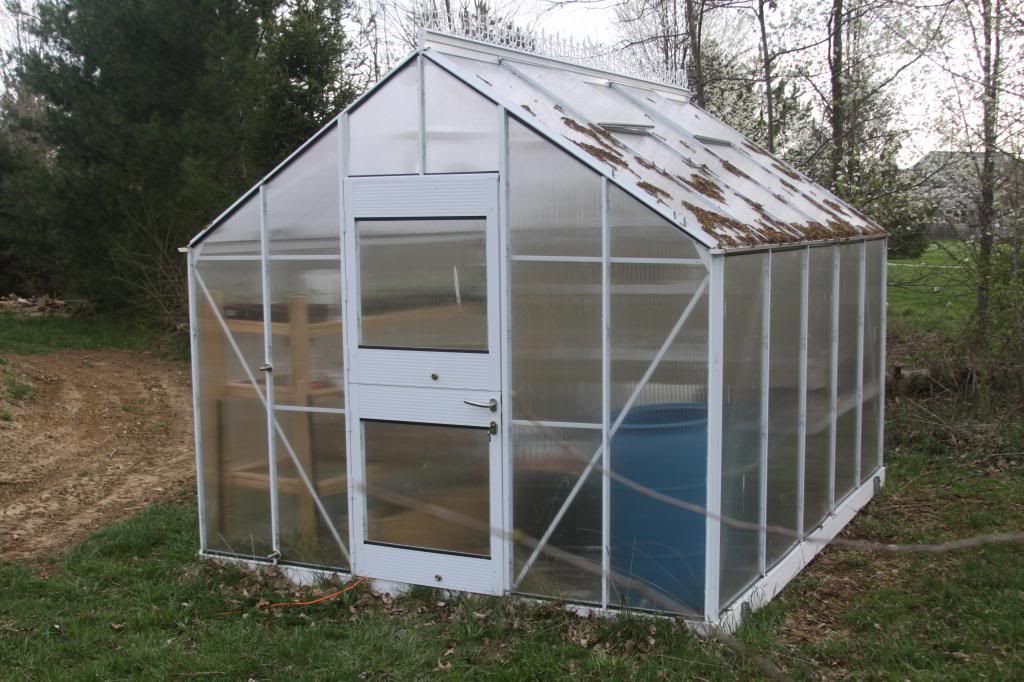 Inside the greenhouse I have some stuff I started at the same time as the peppers. Broccoli, Cabbage, Squashes, Watermelon, Cantaloupe, Cucumber, Eggplant, Artichoke, Tomatoes, Cauliflower, Pumpkin.
Compost Pile, needs turned!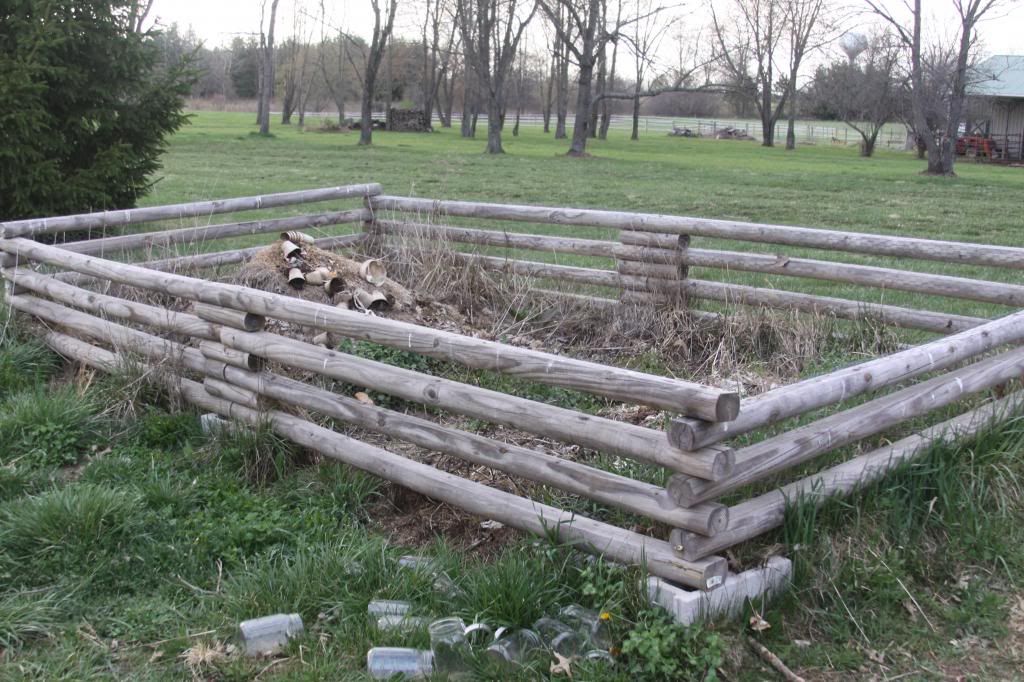 Truckload of mushroom compost I got from a local farm.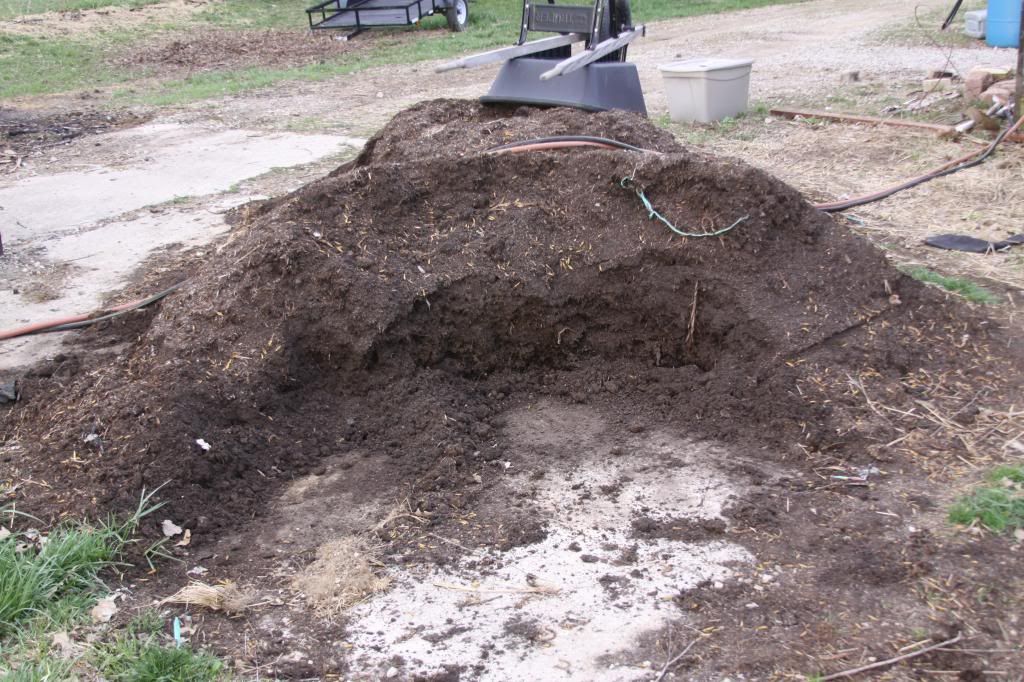 Here are a couple pics of the garden.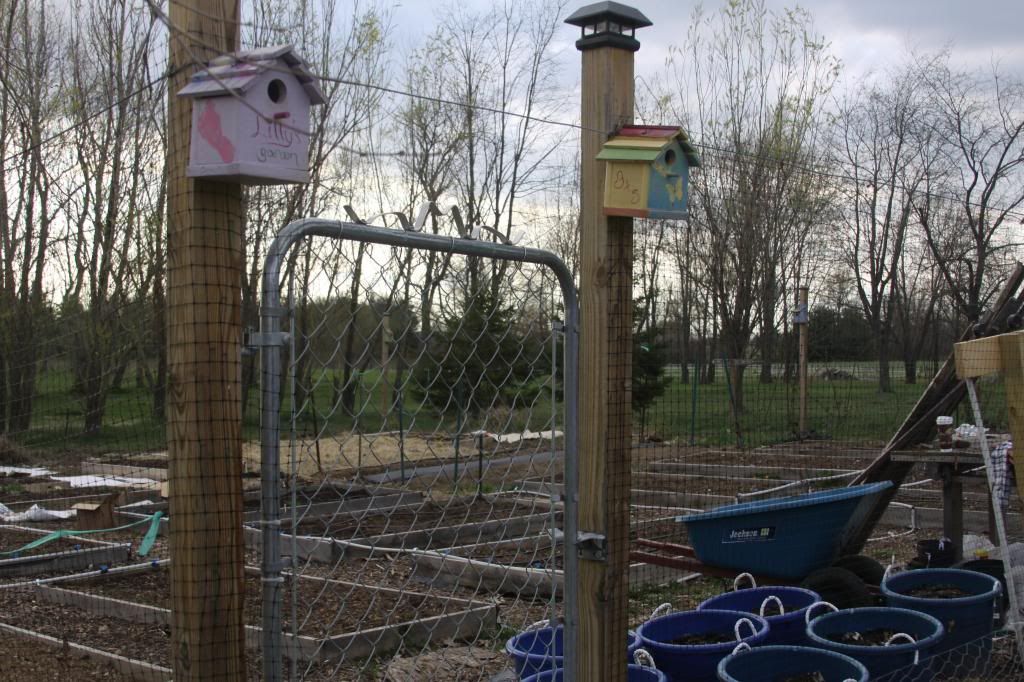 The hills are for peas this year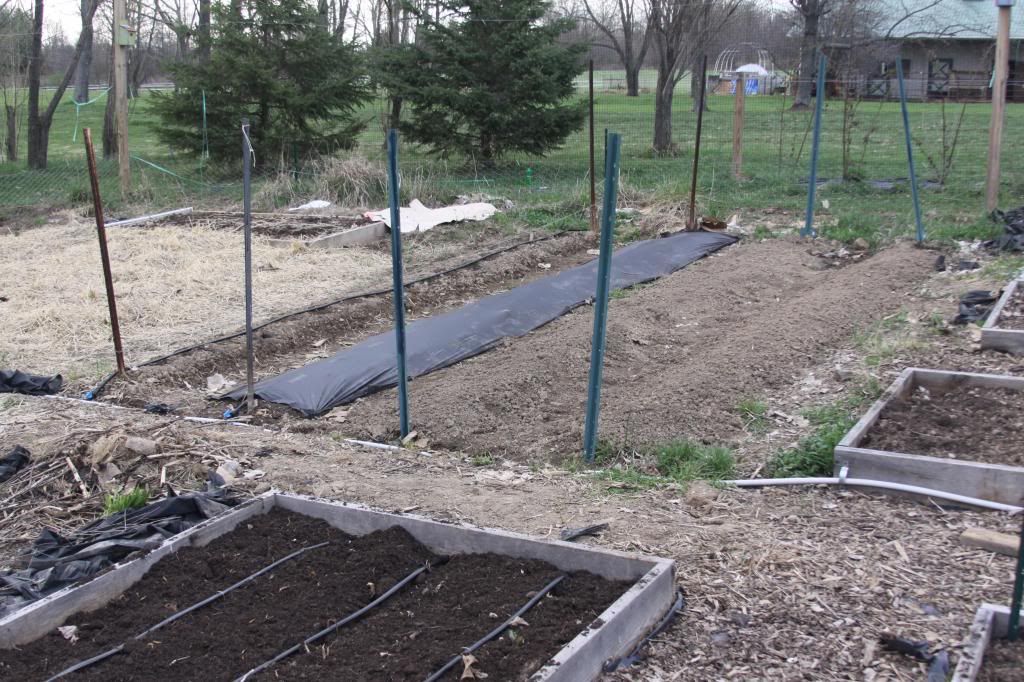 Also, due to all the time spent watering last year, I'm working on putting in irrigation this year. Drip tape. I got real tired of watering.
Asparagus and Horseradish bed with drip tape.
These are the tomato beds, I think. Now there are 20 beds in all.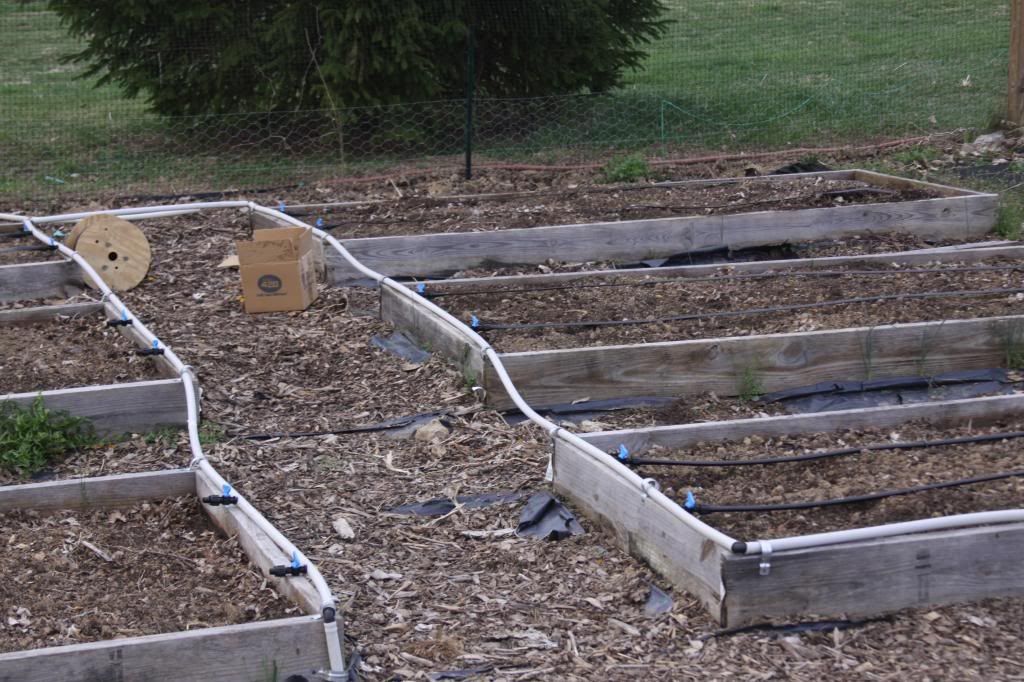 I just finished putting the chicken wire around the garden. I put the deer fencing
up when I first broke ground, but no chicken wire. Last year I had rabbit damage to my cabbage. Also, my chickens have been getting in there eating all my worms out of the beds. On the left are blackberries. I also have a raspberry thing like that. Oh I'm also trying my pole beans up the fence. That's 50 feet of soaker hose along the bottom. I planted tons of beans. We'll see what happens!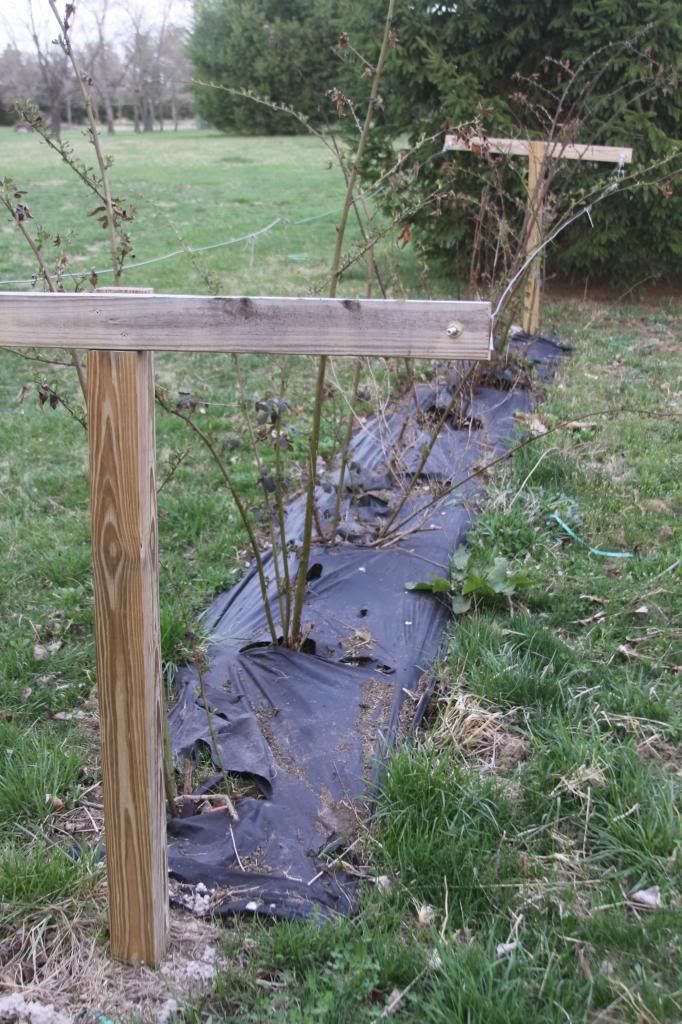 Well, that's where I'm at as of today.
Anyone have any questions or comments?
That took a long time!
I'll try to update this if anyone is interested.
Thanks for looking.