I decided to brew aerated nettle and comfrey tea between AACT. It's not as schedule-driven since I don't HAVE to use it up within a certain time limit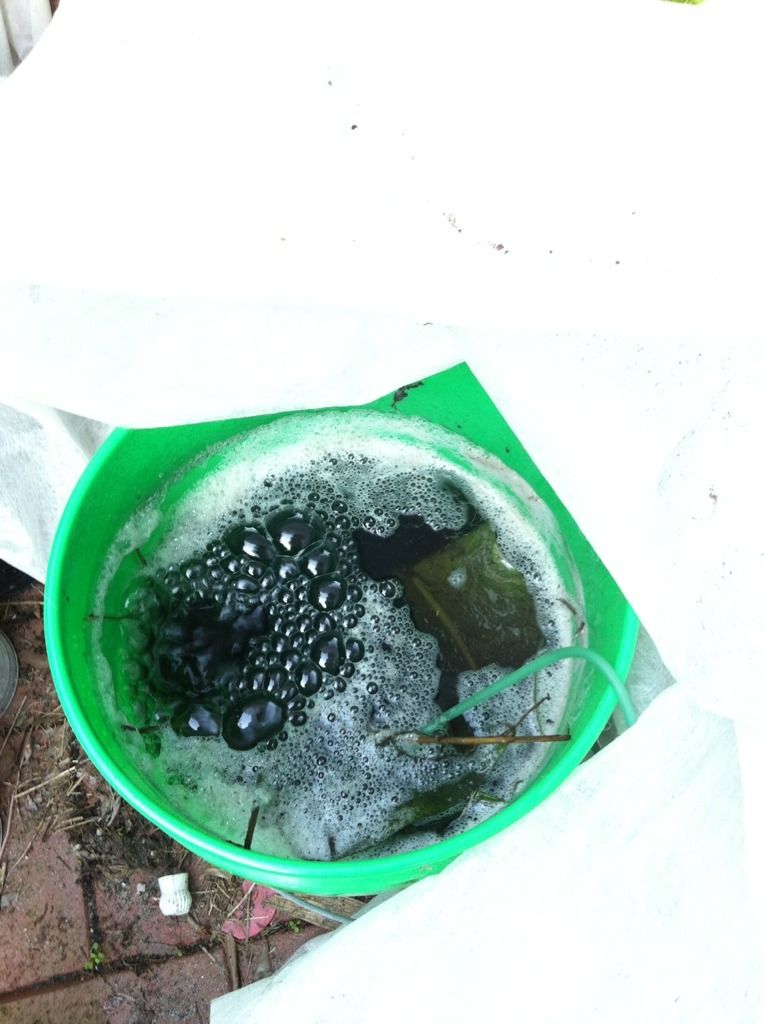 The big white stuff is spun bonded cover I'm draping over the bucket to keep bugs out.
This photo shows how dark green it turns out: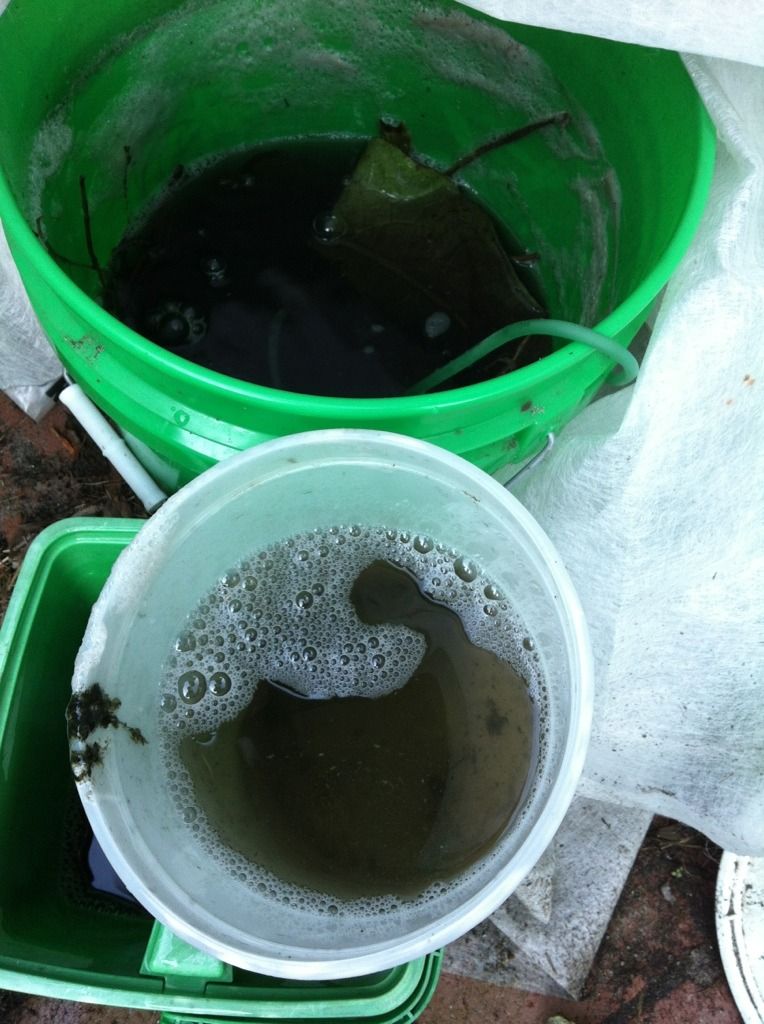 I gave some to the leeks as well as the watermelon and melon patches this morning.