If you are like me, you are turning over cabbage, broccoli, B. sprouts, cauliflower, kale, etc. leaves every day or so, vigilantly picking off velvety cabbage worms, yellow and black cabbage moth caterpillars, maybe also cabbage loopers....

...and maybe, like me, you are finding harlequin bugs this time of the year --
Here's one I found laying eggs: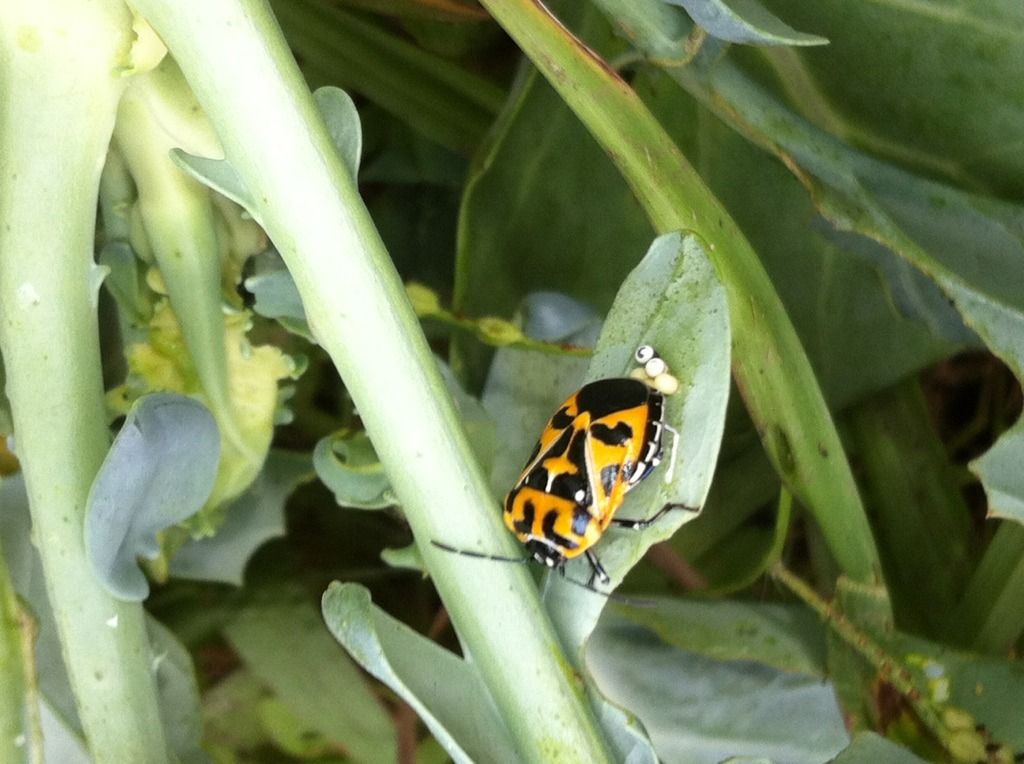 and these are their eggs in neat rows starting to hatch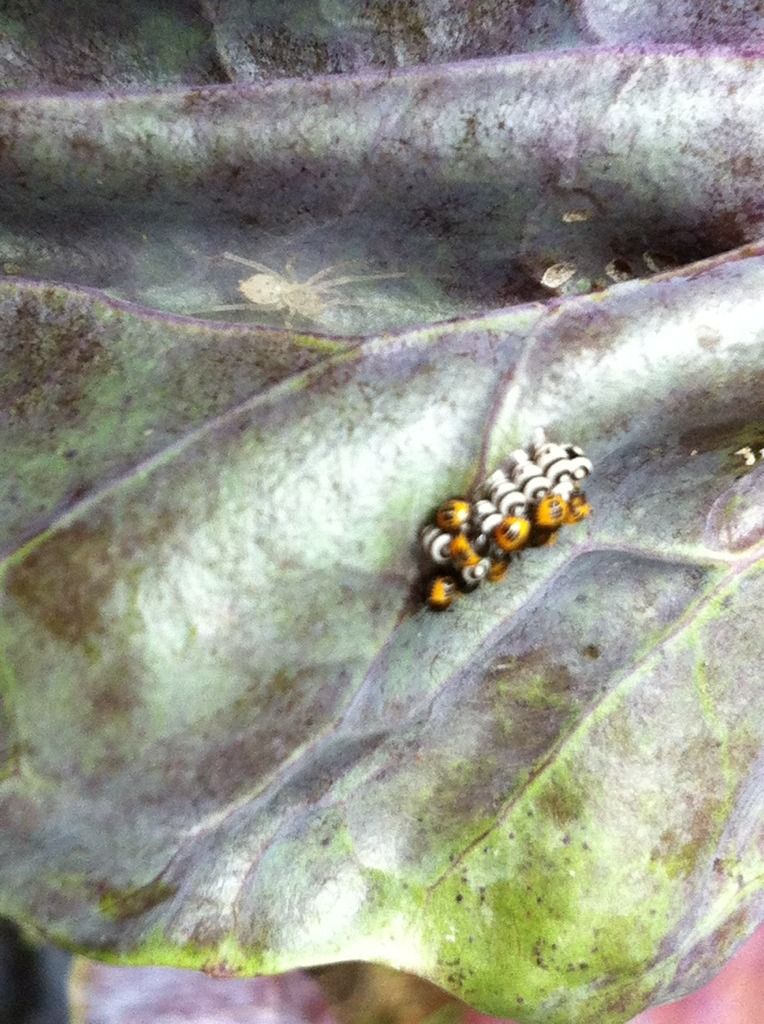 The eggs are hard to crush -- I have to remove the cluster and smash with a tool against a hard surface.

Harlequins belong to the shield bug family and seem to parent the babies after they are born -- I often find babies with the adults.

BUT if you find a cluster of cocoons like these, don't panic: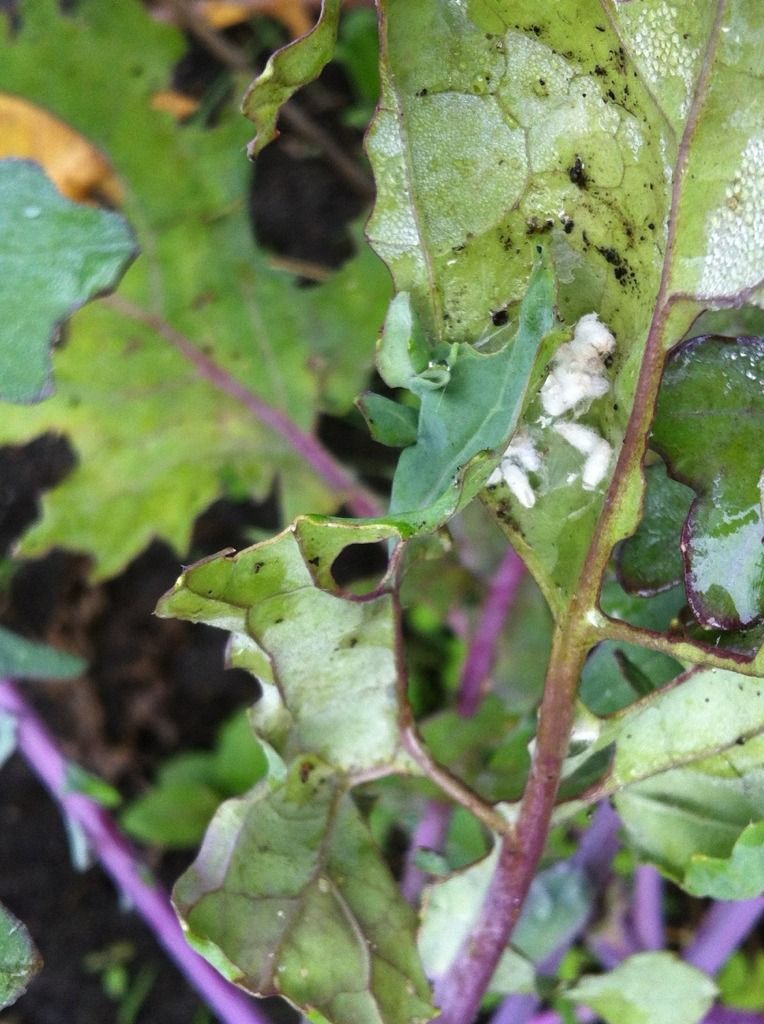 -- these are beneficial wasp cocoons. Braconids or Trichogrammas maybe (though I have the impression that Braconid pupae usually remain attached to the host caterpillar and Trichogramma pupae are yellow not white) -- AFTER they have completely finished off a small caterpillar and came out to pupate. Leave these alone for the wasps to emerge and prey on more.


I didn't take pictures but other things I'm finding are little ovoid egg on a stiff white strand usually laid one per leaf -- these are green lacewing eggs. Almost inevitably, where these eggs are laid, there are grey cabbage aphids ready for the baby to eat when it is born. Also tiny white spherical cocoon, usually attached near the edge of the leaf -- these are green lacewing pupa.