Hi all,
The last couple weeks my 3 yellow crookneck squash plants have been going downhill. The leaves look whitish, chewed up, dying, etc. They are still producing; in the last week I've picked about 10 squash from them.
As you can see, the new growth looks good. But can someone tell me what's going on with my plants? is it something I'm doing wrong? a bug/pest problem? is this just what happens to them as they get older?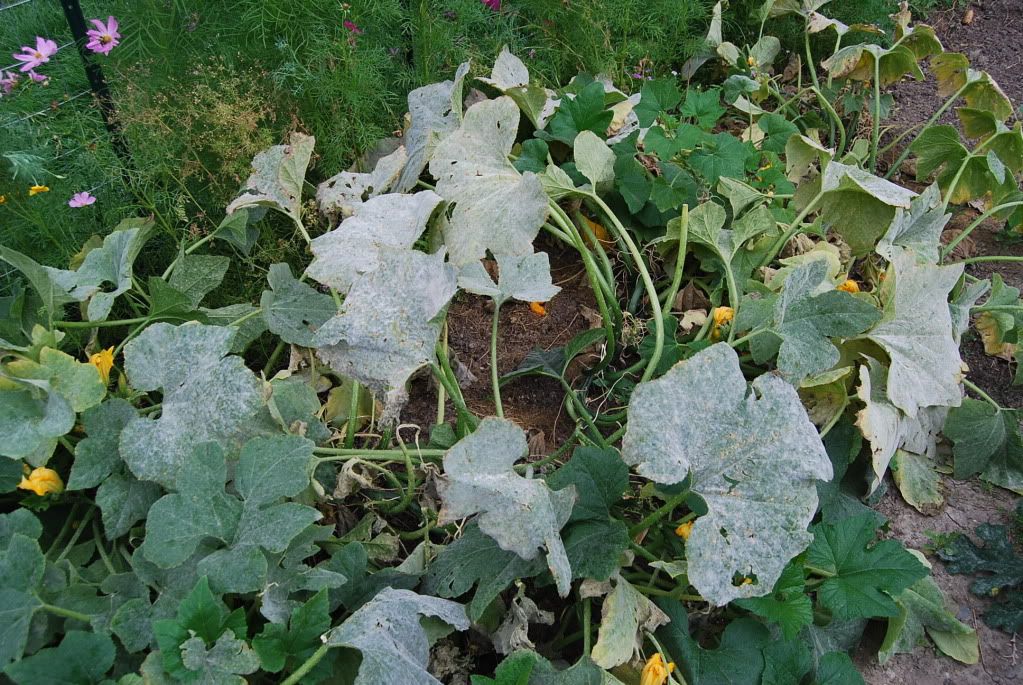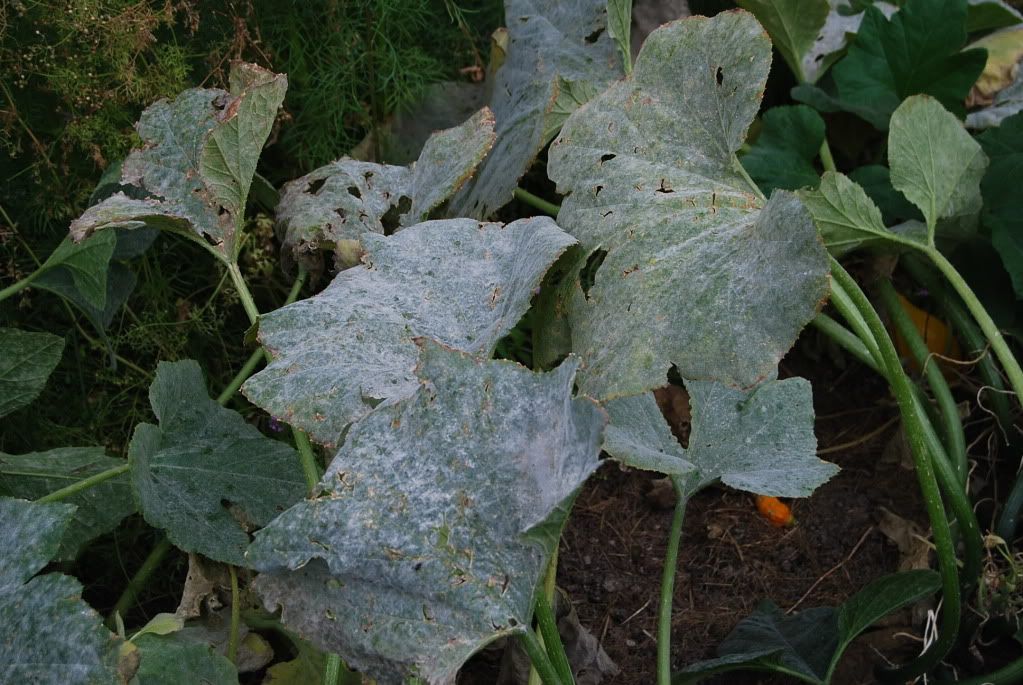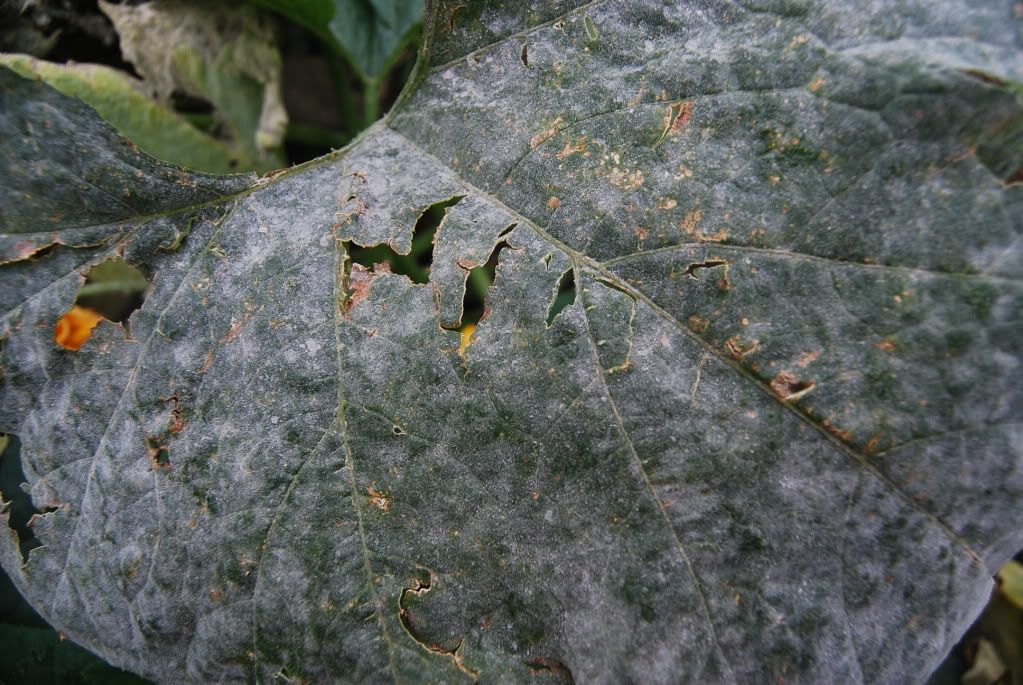 Thanks! and one more question:
Here is my pumpkin. It's about the size of a child's bowling ball and looks good... except.... I thought that young pumpkins were green? Do I have a different variety? I don't know because my son brought this home from kindergarden last spring as a seedling.