HI all, it's me again with yet another question. I did try to "google" the answer but just couldn't find what I wanted to know. Here it is:
How big should a yellow crookneck squash be when you harvest it for best taste? I found this one hiding and it looks the right size? (sorry about the shadowy pic but you can kind of gage the size of the squash by my fingers)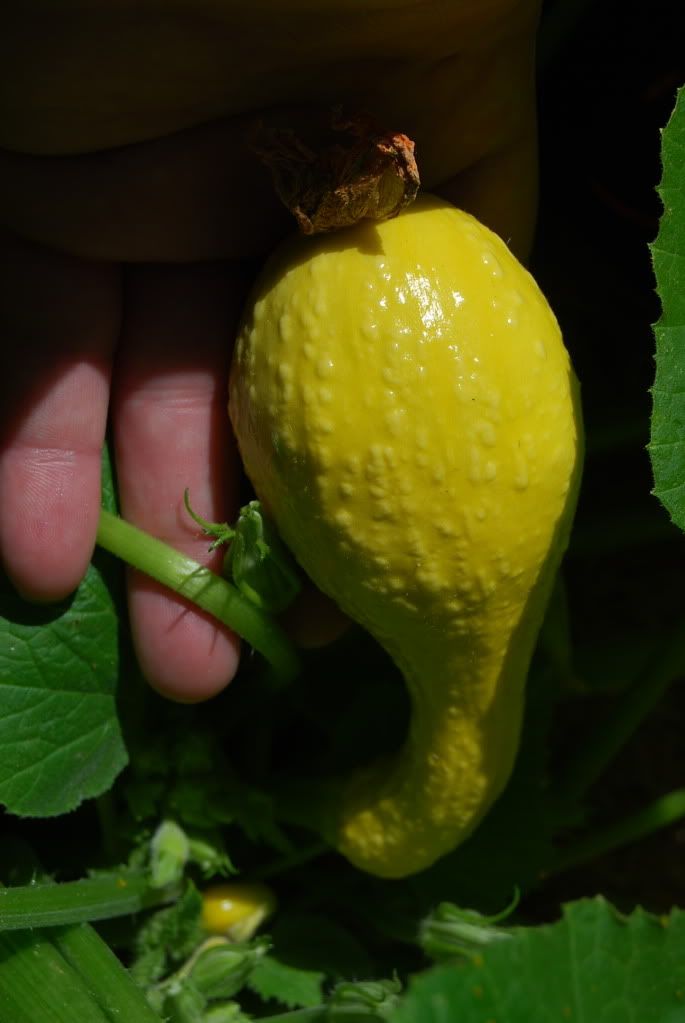 and then there's this squash, which has been about the same size for more than a week it seems:
can someone explain to me why this one doesn't seem to grow? It gets plenty of water and sun and about 5 days ago I fertilized it with some organic fertilizer. I guess I'm confused about this whole pollination thing.
Has this one been pollinated?
All the "baby squashes" that I see on my plants - have they been pollinated yet, or do they grow like that, then wait to be pollinated?
I thought squash grew really quickly after pollinated, so I'm confused by all the "baby squashes" I see but don't seem to grow or do anything.
Can someone please explain this to the newbie so I understand what's what with my squash? Thanks!!