Hi Everyone! Well, I went on vacation for a week and couldn't believe how MUCH my garden grew in that time!! I'm pretty excited! I thought I'd post some progress pictures for fun!

How does your garden grow?

Well, mine grows like this:
JUNE 16th 2011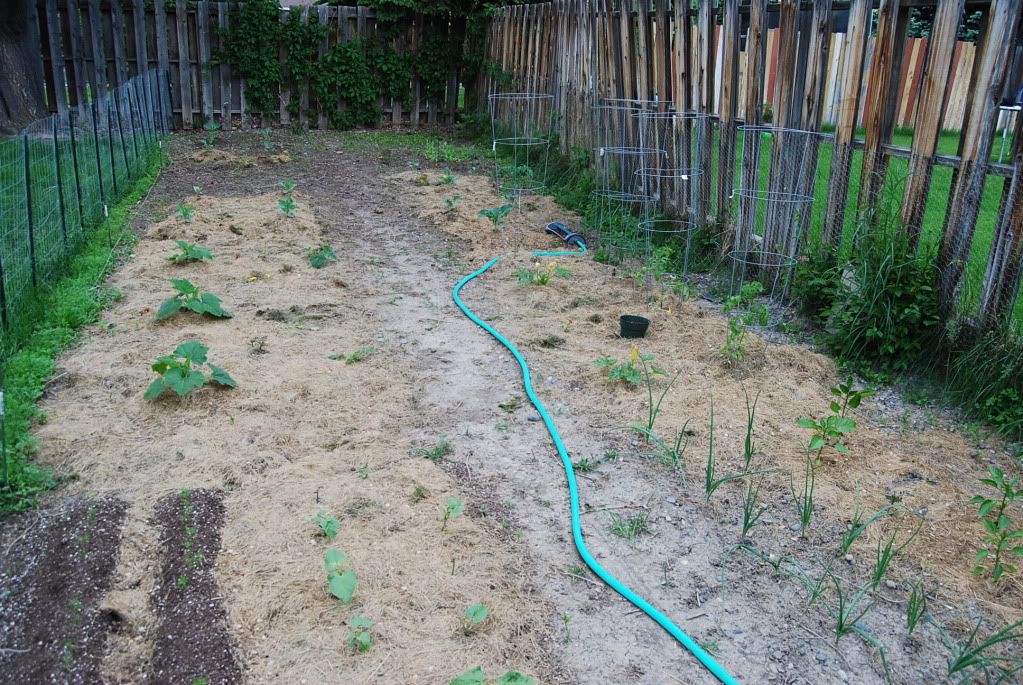 JUNE 26th 2011
AND today, July 8, 2011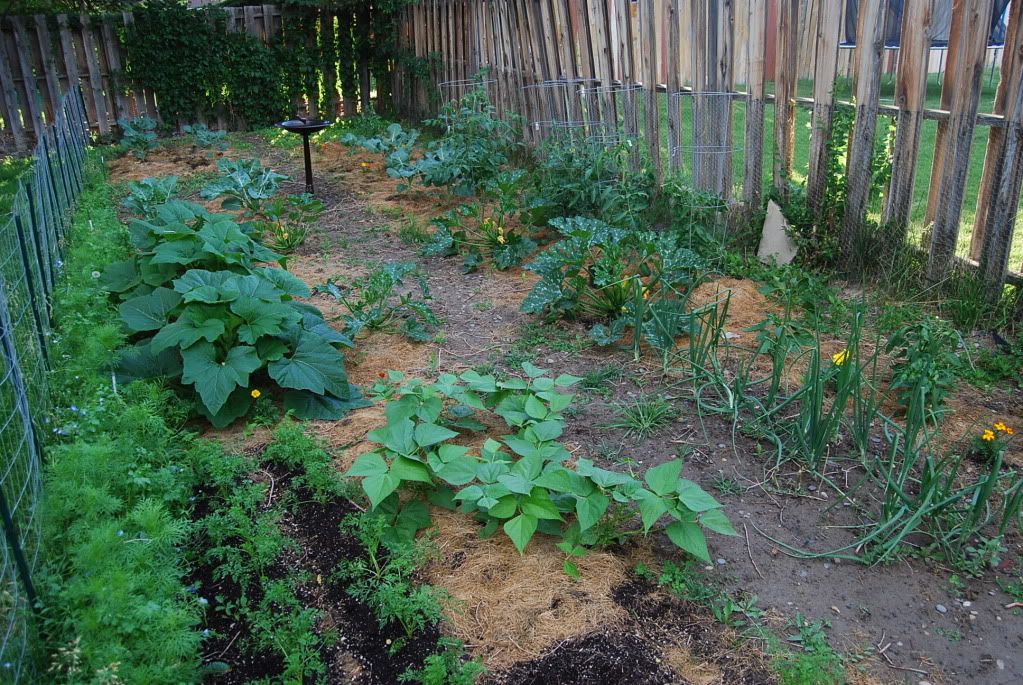 My first tiny little pepper!
growing lots of zucchini on my 4 plants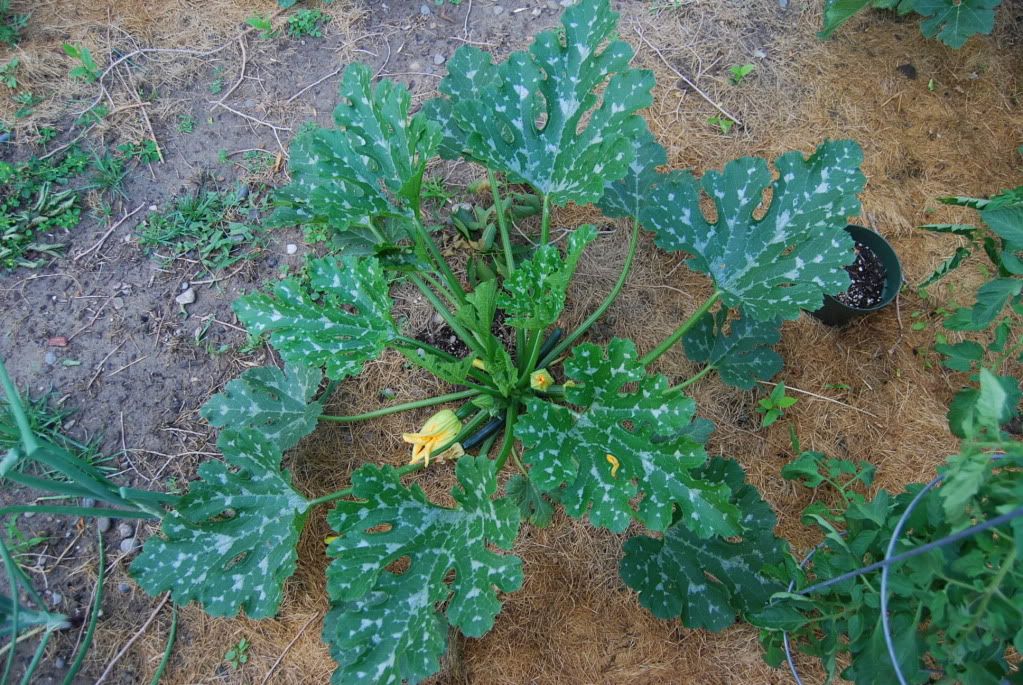 tomatoes are getting BIG and I spotted 3 baby tomatoes growing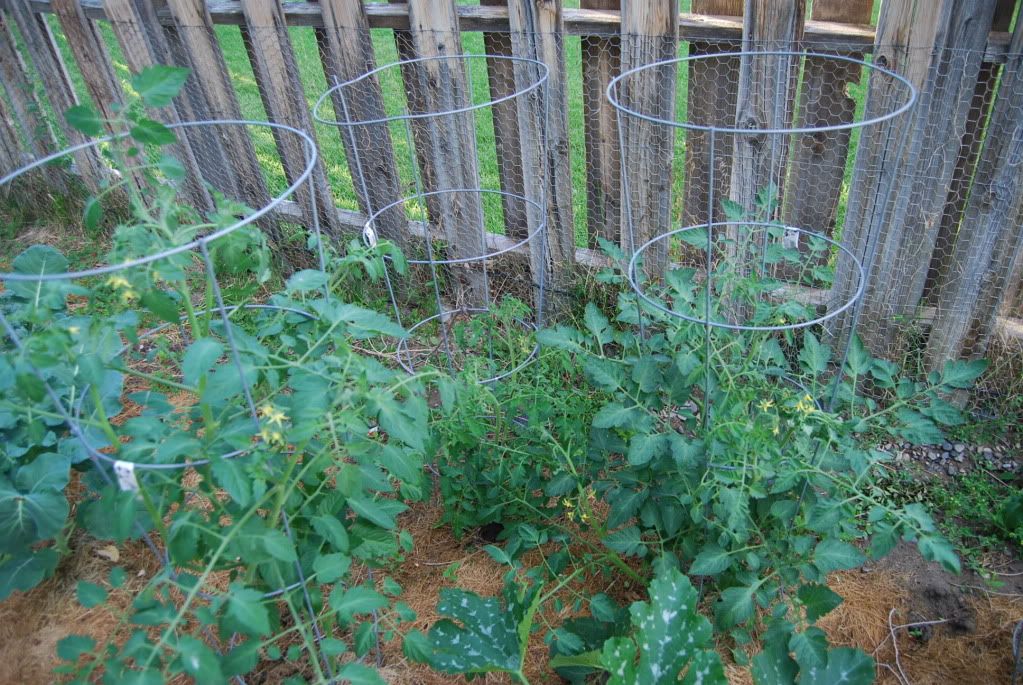 Lots of yellow squash growing now!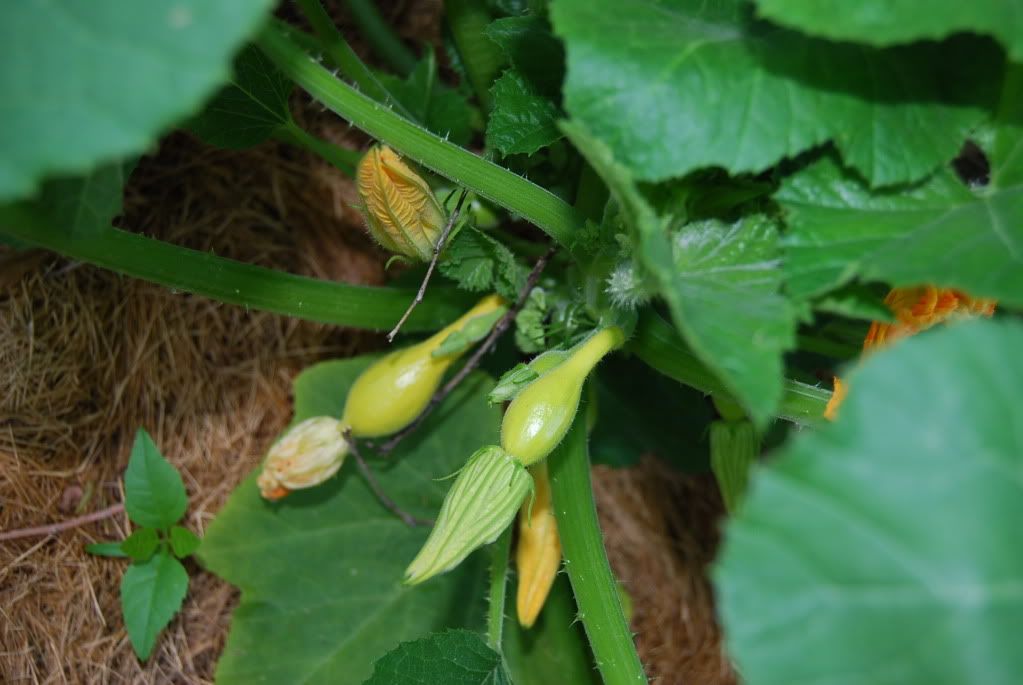 so far the "Marigold/beneficial bug/we love birds" organic way seems to be working. I don't see too much leaf damage yet!
The CUTEST head of broccoli ever! (yes, I know I'm a tad weird..... )
and my poor pathetic short peas actually grew some pods.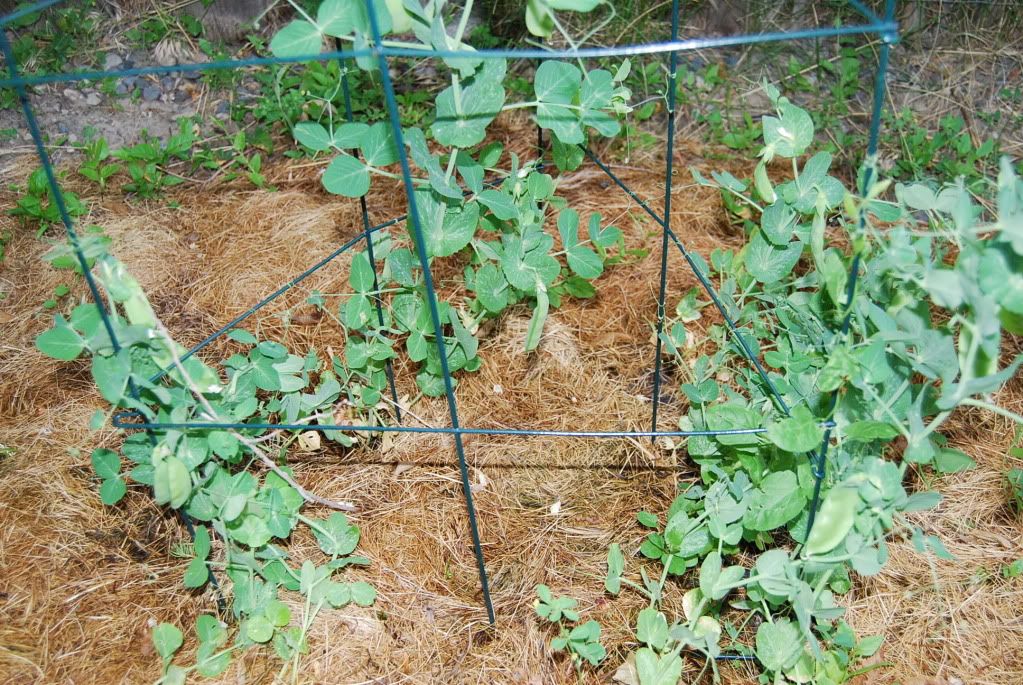 also my carrots are growing good; my asparagus FINALLY came up, and my bush beans are growing great! Getting ready to start seeds for fall crops.