Here is my garden so far. I even have pics of the tomato plants that I have had out since the end of Feb.
This is a bed with tomatoes and basil.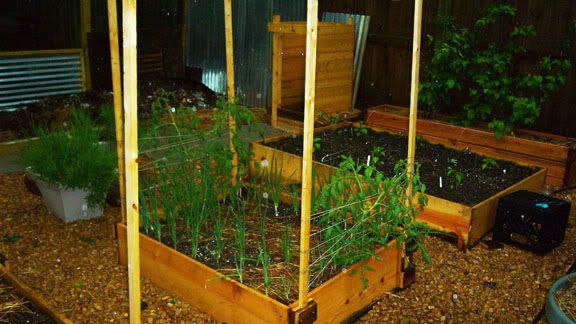 My black russians planted with onions.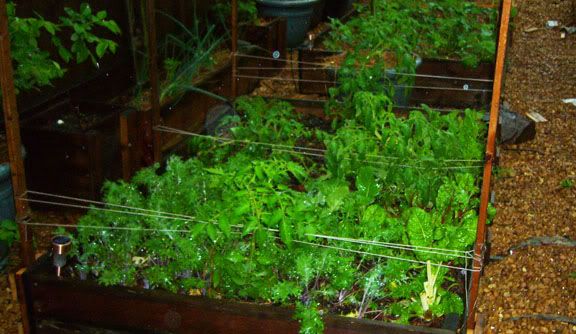 This is my testiment to my crowding disorder. This is greens, chard, spinach and four tomatoes.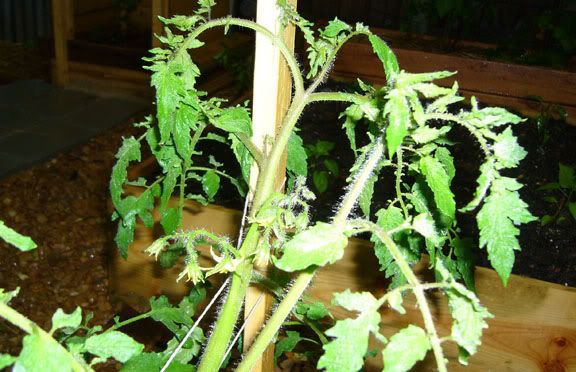 This is the flowers on one of my tomato plants.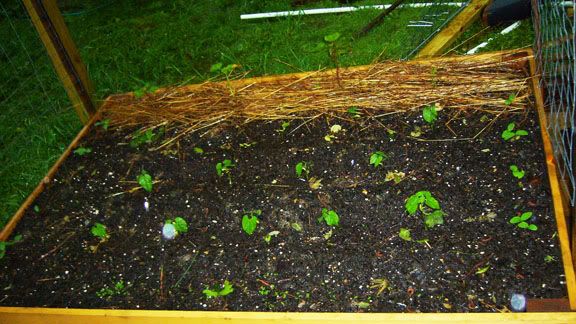 This is my cukes, beans, okra and more tiny basil.
potato bin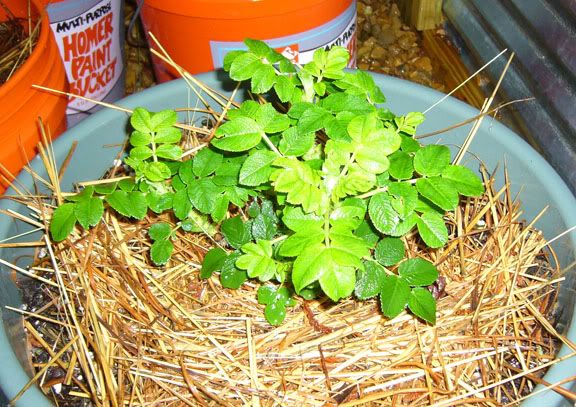 One of my brand new rugosa rose bushes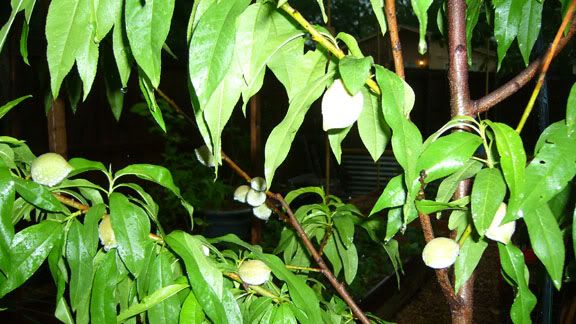 Baby peaches on our tree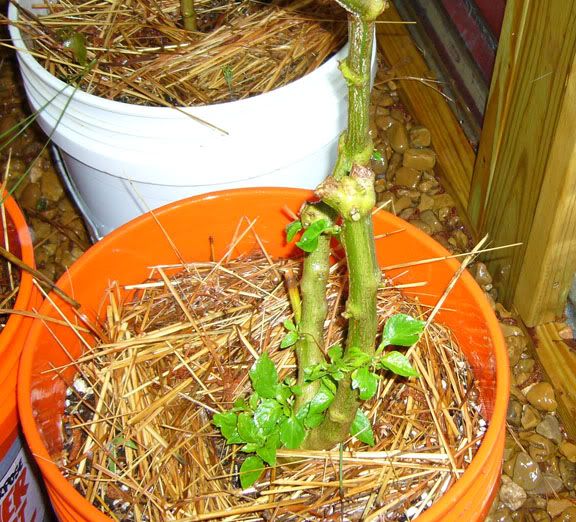 One of the peppers that I overwintered.
Hope you guys like them.
Dawn