Here is our garden for 2011. We added more beds and move our plants around a bit.
Here is the garden last year!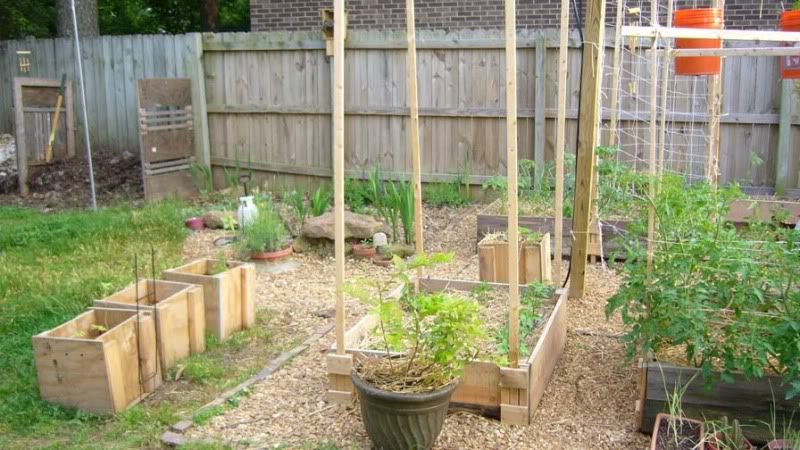 And here it is with the new beds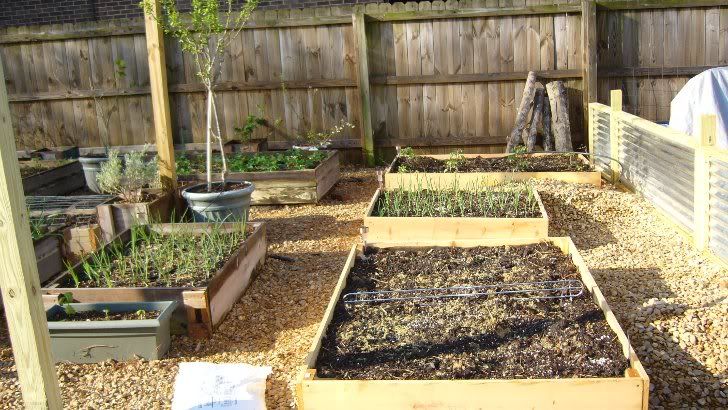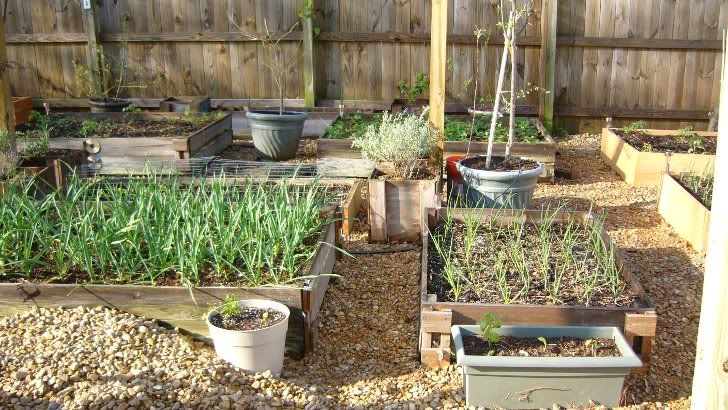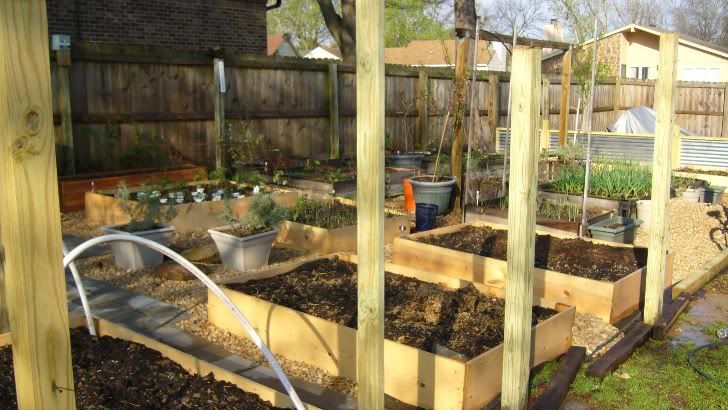 In the back ground you can see my tomatoes sitting in the bed and some that have been planted.