A few weeks ago I planted some tomatoes plants from seeds in my indoor seed starter.now its been a a few weeks and they started dieing off.Can someone tell me what is the problem? I give them some spoonfuls of water and the soil is wet also i gave them a couple hours of sun when it is out.
Also i didnt know what to do when they are dieing so i transplanted them in a big pot to try to save what i could. please help me for next time.did i need to transplant sooner? not enough sun? 2much water? thier leaves are turned white and browned on some spots and they are going limp.
Also i have some other plants i planted after seeing how good the tomatoes came up , so i need to know how to keep the same thing from happening to them since they are only a few weeks behind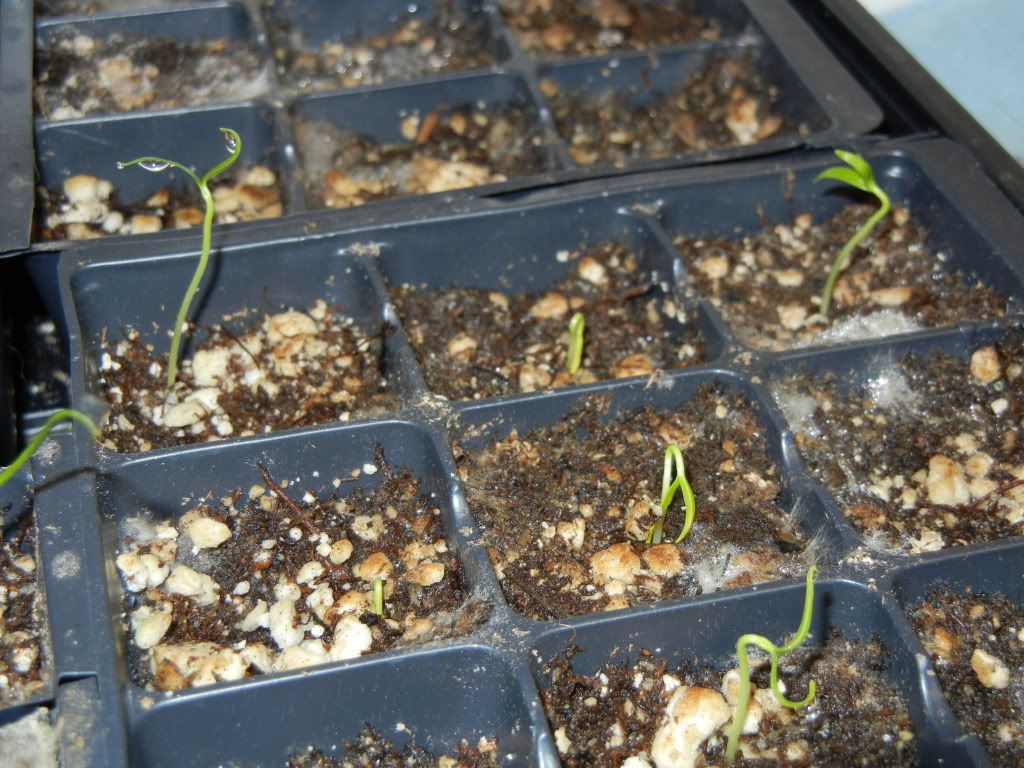 one last thing is the white fuzz doing this?