hello everyone, my name is michael. I love to garden, its a lifestyle
I have done very well in the past dealing with pests, diseases, and fungus.
but I moved to a new place in december, and this is my first year garden.
So here is the breakdown of my garden.
-I planted in well rotted steer/cow manure. in rows 24" wide 9" tall
-water PH is not great at 8.2
-soil PH is 6.7
-watered at 6am and 6pm for 30 minutes with buried soaker hoses
-age old grow 10-5-5 for green growth
-age old bloom for auto flowering plants
-blackstrapp molasses (sugar, vitamins, bacteria etc...) foliar and drench
-Organic foliar spray, purchased at local grow shop( has smell of mint)
-banana manna (nutrient additive/flavor booster
-epsom salt for magnesium
this type of wilt is running through my garden, it now has peppers, tomatoes, potatoes, oregano, strawberries, watermelon, cucumber and zuchini(sp?)
Here is some pics of the crops for better identification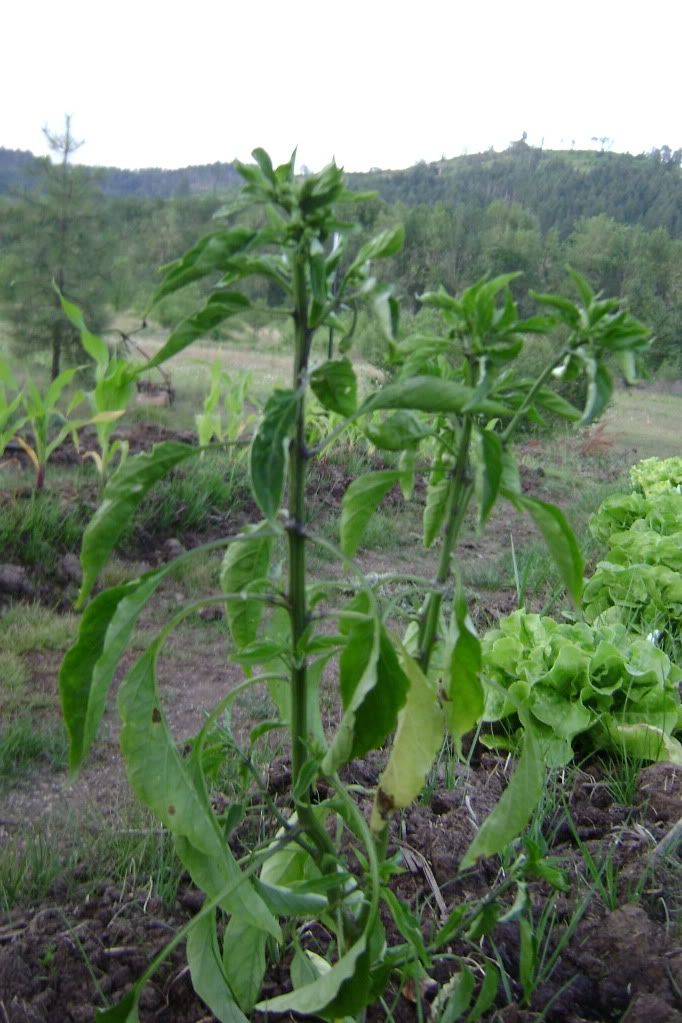 sorry about not rotating the pic of the pepper i forgot to rotate it before i uploaded it. oops
I thought it was Mg deficient, so I have ben supplementing with epsom salt foliar and drench, no change.
Now im leading towards Verticulum wilt, could it be that?
Please help this is also my food, lol
Thank you everyone