I've never posted pics before so I hope this works....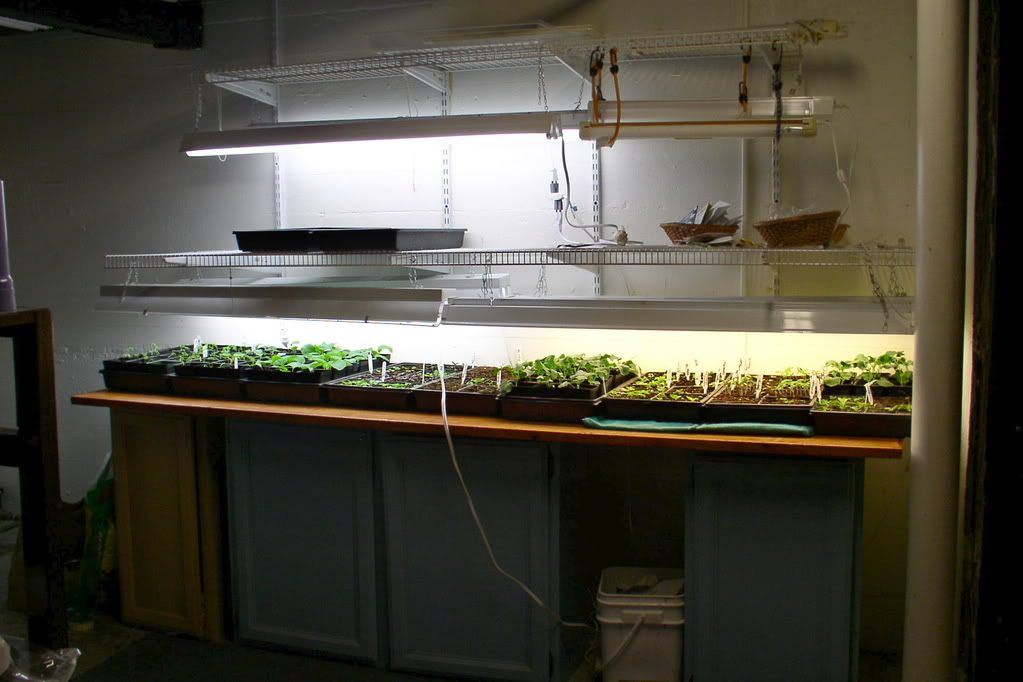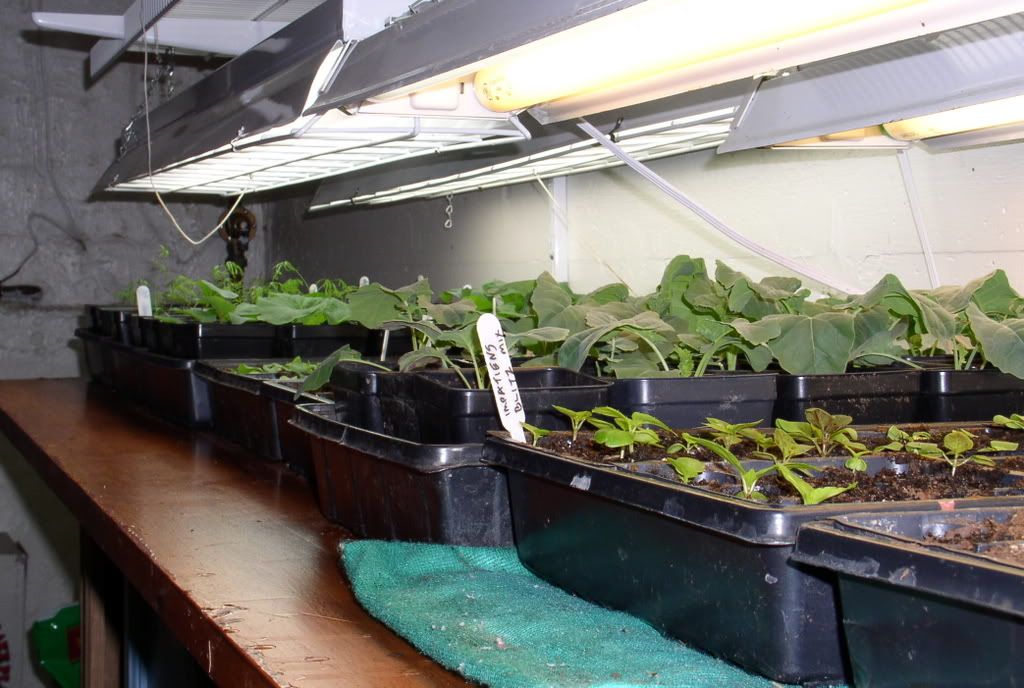 This is all in my basement. They are kitchen cabinets saved from a kitchen remodel years ago. Works great- puts the counter top at a good height and provides storage for all the pots, etc. It's an 8' wooden counter top that I got very cheap as bare wood and stained and varnished. Over that is two layers of wire shelving for closets, each with lights hung from it, so it's a total of 16 running feet. You can see the two blue heating pads, ordinary cheap from pharmacy. They've lasted a decade or so, so far, run 24 hrs a day for several months a year. All the plants are in trays and I just bottom water by putting a little water in the bottom of each tray. I plant thickly in the 1x1" cells. Every seedling is then transplanted 3 times: once to be one plant per cell, once into 3" pots, once into the ground. I'm gentle with the transplanting and it never seems to set them back. I sell off a few hundred plants every year as a fund raiser for my church and have everything I want for my garden, and it keeps me believing in spring all winter (first seeds started mid Jan)!

So far I have planted rosemary, fennel, parsley, cabbage, broccoli, red & green basil, winter thyme, coreopsis, 3 varieties tomatoes, green peppers, nicotiana, nasturtium, sweet alyssum, 2 varieties impatiens, 3 varieties pansies. More to come!. The cabbage, broccoli, coreopsis are soon to go out in pop-up temporary greenhouse on the patio, making more room to keep planting and spreading things out. Both shelves will be full before the indoor season is over, and the greenhouse, and trays of plants on the deck....