see this post about garden poisons :
viewtopic.php?f=11&t=57653&start=15
There was just a lawsuit about that: "Monsanto suffered a major blow with a jury ruling that the company was liable for a terminally ill man's cancer, awarding him $289 million in damages.
Dewayne Johnson, a 46-year-old former groundskeeper, won a huge victory in the landmark case on Friday, with the jury determining that Monsanto's Roundup weedkiller caused his cancer and that the corporation failed to warn him of the health hazards from exposure. The jury further found that Monsanto "acted with malice or oppression". Given that precedent, if your cancer is serious, you might want to talk to a personal injury lawyer about suing Monsanto. I'm sure there will be many more of those lawsuits coming. Good. Monsanto will be forced to stop manufacturing it. They have known about this for a long time.
You are right, that people should be careful. Problems usually arise only with chronic/ repeat exposures as in the grounds keeper or agricultural workers. But Round Up also causes many problems in the environment, wiping out aquatic plants and the insects and animals that depend on them, wiping out beneficial soil-dwelling mycorrhizal fungi and nitrogen-fixing bacteria in the soil. Although Monsanto claims RU is not harmful to earthworms, a recent study showed it reducing activity and reproduction of earthworms
https://www.nature.com/articles/srep12886
Round Up is an organophosphorus compound. Do you remember when we got all the phosphates out of laundry detergents because they were leading to eutrophication and algae blooms and the death of waterways? The phosphonates (phosphorus compounds) in Round Up act the same way. Florida is currently in the midst of a huge algae bloom slaughtering fish and other marine life by the many thousands. Algae blooms usually happen in the late summer or early fall and last around three to five months. But this current algae bloom -- also known as a red tide -- started in October and has stretched for more than nine months, unprecedented. Governor of Florida has called a state of emergency.
https://www.cnn.com/2018/08/02/us/sea-t ... index.html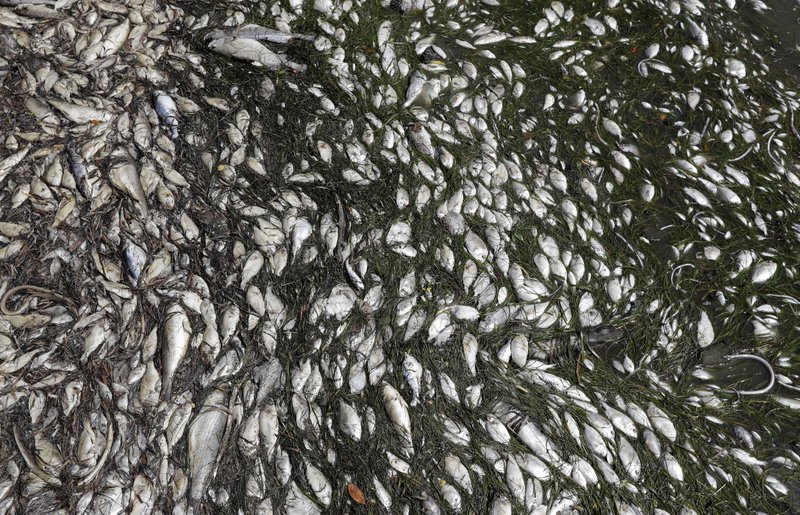 I haven't seen anyone talking about the (potential?) connection between RoundUp and this unprecedented die off, but the conclusion seems pretty inescapable to me.
If you look it up, southern FL is one of the areas with the heaviest glyphosate usage.
https://water.usgs.gov/nawqa/pnsp/usage ... Glyphosate
Round Up is far and away the most used herbicide.
"Farmers have sprayed billions of pounds of a chemical now considered a probable human carcinogen over the past decade. Spraying has increased to multiple times a year recently on the majority of U.S. cropland. The sheer volume of use of this toxic weed-killer is a clear indication that this chemical dependency is a case of farming gone wrong."
https://www.sciencedaily.com/releases/2 ... 090536.htm
The reason the usage keeps going up with more frequent sprayings, etc. is that weeds are becoming Round Up resistant.