I'm hooking up some computer fans on my indoor plant tower to blow across the seed and plant trays.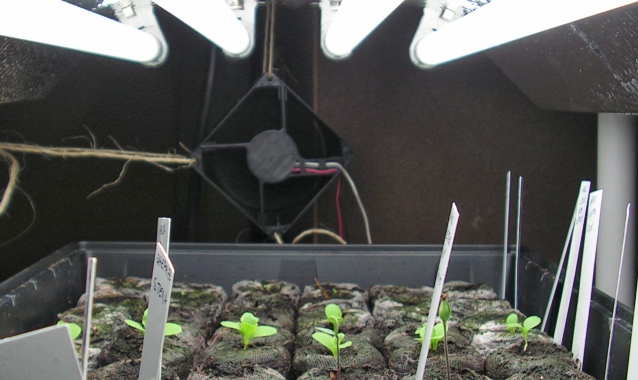 (Don't laugh at the binder twine. It's only temporary until I get to the store to buy what I need to install a proper mount system.)
The fans I'm using are low volume-- like 20 or 25 cfm. It is a
very
gentle breeze. I'm wondering if I need fans with a little higher cfm. Yeah? No? Maybe? Along with wanting to provide adequate curculation, I read somewhere and I can't find it now, that a constant breeze keeps whiteflies from moving in. The breeze prevents them from landing on the leaves and if they can't land, they can't establish a life cycle. Is 20 - 25 cfm enough?