How can anyone tell you if it will bloom before the snow flies, if we have no idea when the snow flies where you are? Or how close to blooming your plant is?
I went back through some of your old posts trying to see if you had told us your location and found this one also about moonflower vine:
viewtopic.php?f=5&t=54855&p=313607#p313607
in which you said you are in zone 6, like me. If you are like me, frost might come in the next 2-3 weeks.
Is the moonflower vine pictured indoors in that thread, the same one that is now outdoors?
I have two moonflower vines. One that is in the ground, that got huge and has been blooming for months. I harvested 3 dozen more seeds from it today. The other one is in a pot and it got off to a slow start and got out competed at the beginning by other stuff in the pot that started faster. So it only recently finally started blooming.
But if I'm right that you don't have more than a few weeks until frost, I think if it doesn't already at least have the beginnings of buds on it, it probably won't make it.
moonflower buds: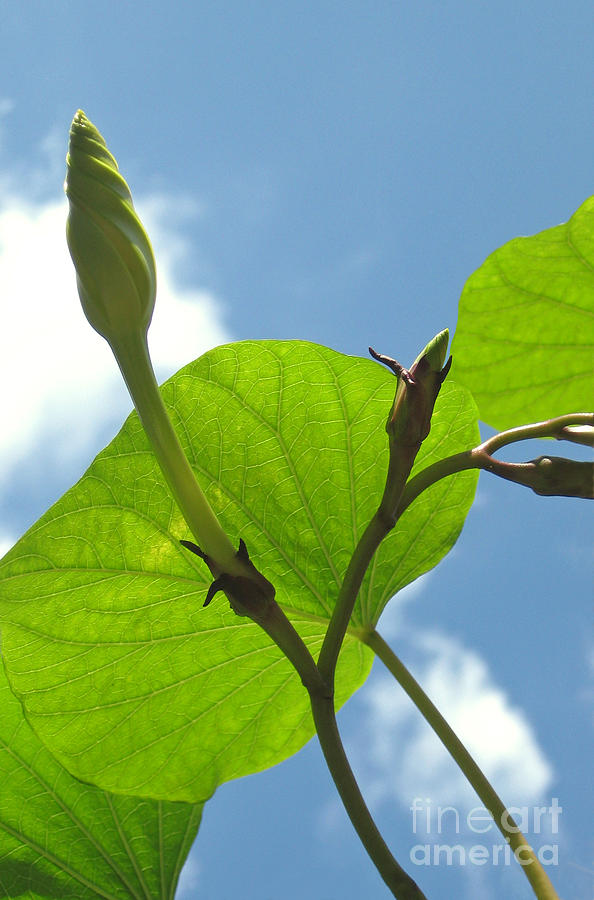 http://images.fineartamerica.com/images ... -yoder.jpg
The bud on the left of the picture is about ready to open. The little bud on the right probably has several days to a week or so before it is open. Even before it gets to that size, you should be able to see the flower bud.