A few months ago I smothered a section of my lawn with cardboard and newspaper, layering compost and topsoil on top to form a new garden. At one point I found some citronella ants that I initially worried were termites. I did my research, decided they were indeed ants and was relieved for a few days until I discovered a separate colony of insects that I recognized right away as termites. Apparently they just LOVE the decaying cardboard!
The colony is along my brick walkway so it isn't right against the house. It's a few feet from the concrete front steps, and probably about 10 feet from the foundation.
Here is a photo for reference... the colony is to the right of the baby dogwood in the bottom right hand corner of the photo.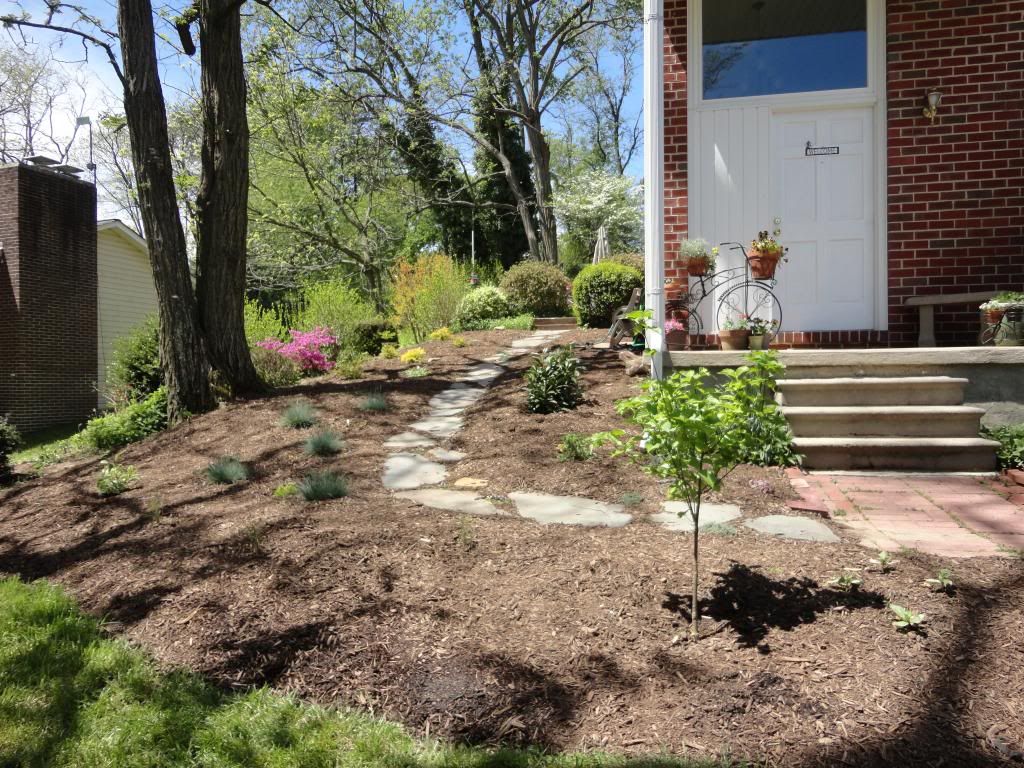 I know termites are natural and a part of the ecosystem, but how concerned should I be at this point? Should I treat this existing nest myself? If so, what do you recommend? Do I need to call in the big guns? The house had minor previous termite damage that came up in our home inspection and that wood was replaced and proof of treatment was provided.
I'm also worried because I did lay cardboard all along the side of my house (see photo above). No termite evidence there yet. I'm thinking that I need to do some preventative work and was considering pulling what's left of the cardboard (mostly decayed) along the house and laying down some landscaping fabric and rocks contained by metal edging along the house. However, as we're also in the middle of another large project, I was wondering if this is something that could wait a week or two? Basically, how much do I need to freak out at this point?