I went on line and found what I wanted then I talked to a woman at the rock quarry. She told me what size the rock was and a price. I called back later and she seamed confused a bit on rock sizes I told her what I needed once more. I told her I wanted rocks to make walls and she said rocks one foot to two foot would work well, I told her I wanted the smallest she could give me in that size as they may be a bit big. Then a guy from the quarry called and told me that it would better to get six inch to one foot rocks. I said this would work much better. What I got was not what I expected! After he dumped them I said wow they are rather large! The driver said I thought you wanted two foot so I got some big ones in the load. Not only that but the cost was much more than the first quote.
I will have fun putting the large boulders and I think they will look very nice but I learned if the is a next time I will go to the quarry and pick out what I want.
Some photos of the rocks.
A 12 ton load of rock.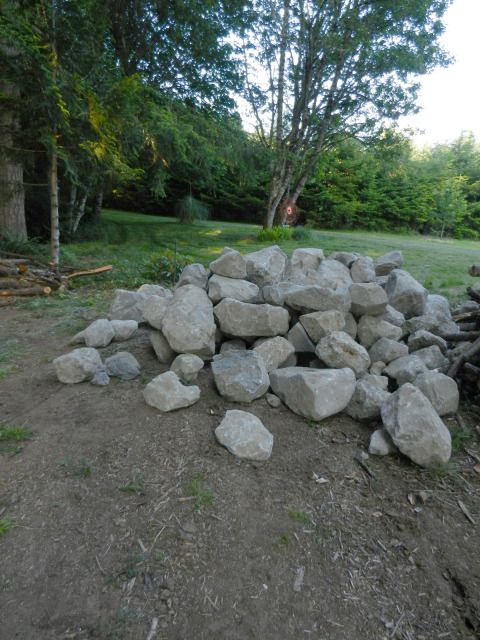 This shows the size of the rocks, some are big boulders as you can see by the shovel.