Sorry for the novel, I need some desperate advice please!
Almost two months ago ran into the same problem with my Marguerite Daisies. Came home from being out of town and saw one was starting to wilt on one side. Blamed the husband for not watering well, then trimmed up the dying part and gave some water. The plant was gone the next day, so I was unsure if my trimming caused more shock? I have since removed the plant.
Now, the Daisy plant on each side of where the other plant was, are starting to do the same.
I am new to this and have been so proud of the change in gardening I have accomplished. All the plants in that flowerbed have almost grown 10x in size.
I have only been gardening since April of this year. Prior that this I could never keep anything alive. Its so disappointing to see a plant go down hill and I'm completely clueless on what I did if anything. I've been doing the organic gardening and have taken no preventative measures as to pests and disease. Something I want to try next year in the veggie garden. I don't know if I should have been using something, anything.
It has been really hot here in SoCal these past few weeks. I water once a week and when the wilting started, the ground was still moist. Mind you these plants are "drought tolerant". Definitely didn't look like it needed water.
Also, I moved the mulch away to find hundreds of ants mainly underneath the yellow daisy plant. I put some D.E. down, unsure if ants could have anything to do with this? I know they farm, but the only real pests I have seen are snails, slugs, caterpillars and grasshoppers. Which I have been dealing with, I think successfully. It's weird because parts of the plants look fine with parts wilted. I've seen this happen with some plants, where small sections die off and the rest is completely fine.
Its now day three since I noticed and the white, low growing Daisy looks like crap. I placed an umbrella over it, to give some shade, if the heat is the problem. Am I crazy??? Haha. Its weird though, because even though majority of the white daisy plant is wilted, some parts look strong, very few parts. The yellow daisy plant still looks the same, one small section of wilting. Anything? Anyone? Is this an end of the season thing. My biggest thing is I don't want all my beautiful daisies to crash if I can do anything to help.
Here are pictures, message me if they don't come through.
1. Yellow daisy plant, with about 25% wilting. Still looking the same on day three.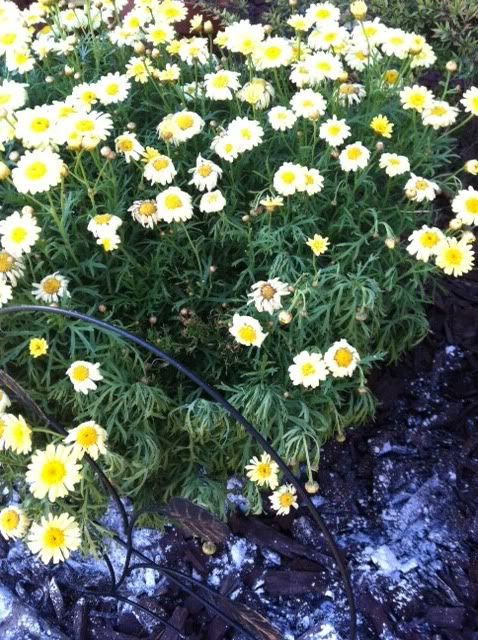 2. This is the other half of the Yellow plant that looks great, except for the needed deadheading, I'm scared to trim anything right now.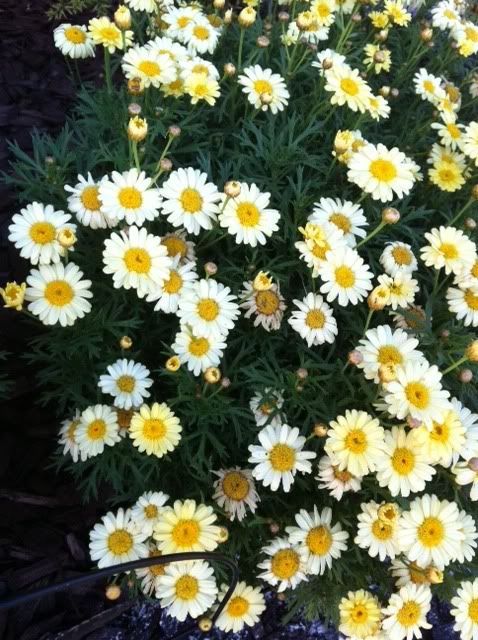 3. White daisy plant. Hard to see, but if you look towards the back and right you can see some wilting, especially the flower heads. This is the low growing daisy and now on day three looks almost completely wilted with, like I said before, a couple small strong looking parts with flower heads still supported.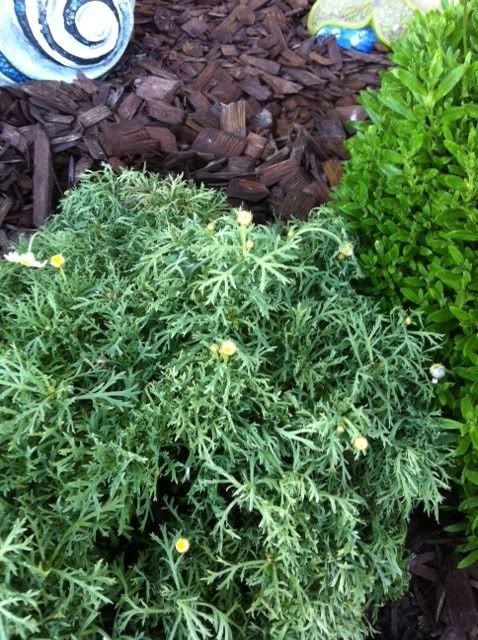 All I know is how to keep a watering schedule. Know nothing about preventative measures to root problems or disease. If this is something like that, how do I make sure I don't spread this to the others. Majority of the garden looks great, it is just this small section of plants having issues. Or am I just crazy and inexperienced and this is normal end of the season? Last, just to repeat again, it has been super hot here in SoCal, the last few days. Maybe just giving it some shade?? Thanks for listening, would love to hear some input.