Okay, I'm gonna try to post a picture...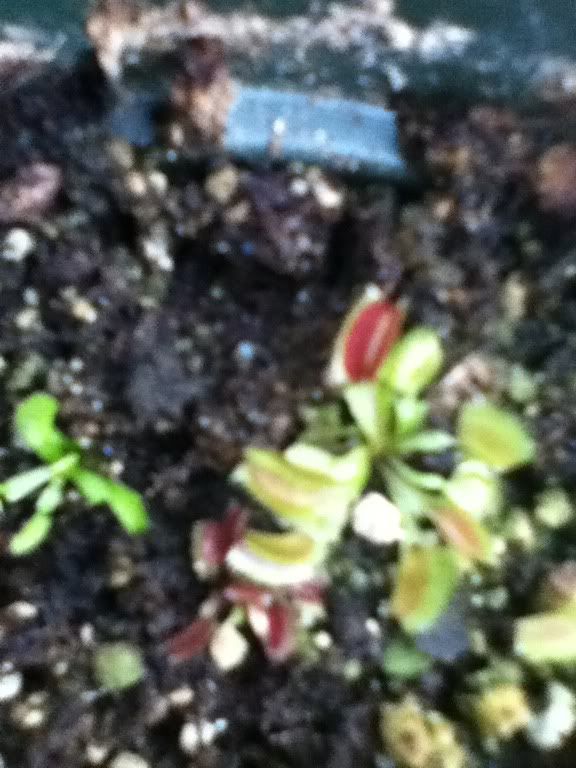 These are my baby venus fly traps. I sowed seed for them in September last year, and here they are now! One of them is a beautiful red color. Sorry the pic is so bad, i took it on my ipod. If this works, I'll post another picture of these guys.
Tell me if you can see the picture! lol I am not good with computers.

Taryn