I have been busy with another part of the yard but I got some more done. I cut the big log into chunks of about 2 to 3 rounds each and will have to cut them into rounds and then split them into fire wood.
There will be tons of fire wood for next year, I have certified stoves so my smoke level is not to bad and I consider wood to be a renewable resource. I only take trees that I feel need to be taken for fire danger, clean up, landscaping, wild life enhancement and road building or dead and dieing trees that are in places that will make a problem. I am telling you this as I am a bit of a tree hugger even if it does not look like I am and i do not want you to think other wise despite the photos.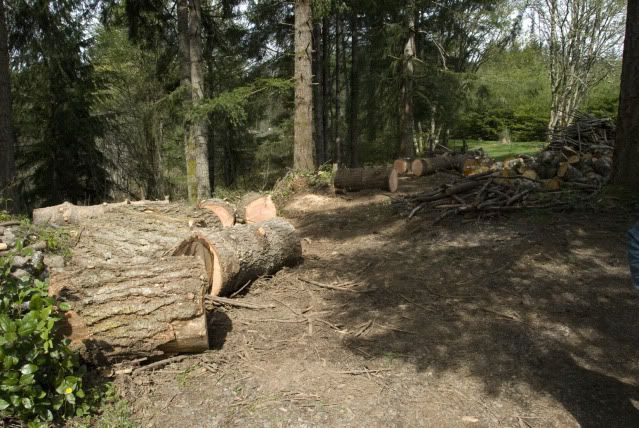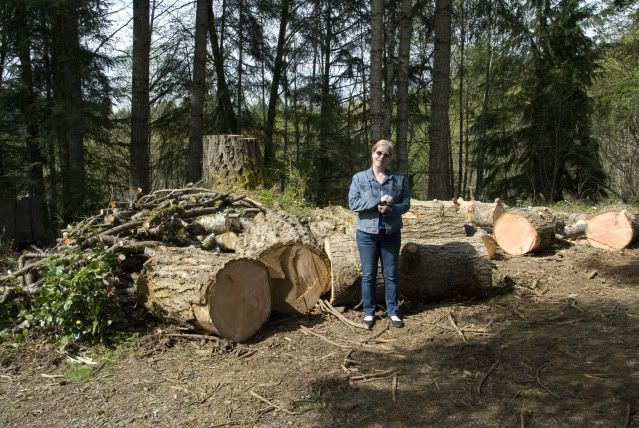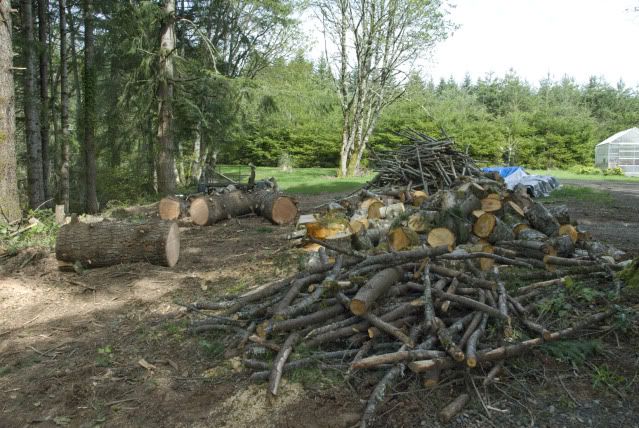 I am going to use a few logs to make sculptures out of. I may even try a totem pole; in my spare time of course.