Just wanted to show off the latest hatch of Muscovies. Hard to tell, but it looks like 7 in this clutch.
While my neighbor was over this morning, picking up a flat of duck eggs, this Blue Heron landed in a pine tree. The pine tree is right on the orchard fence line. Looking for duck dinner.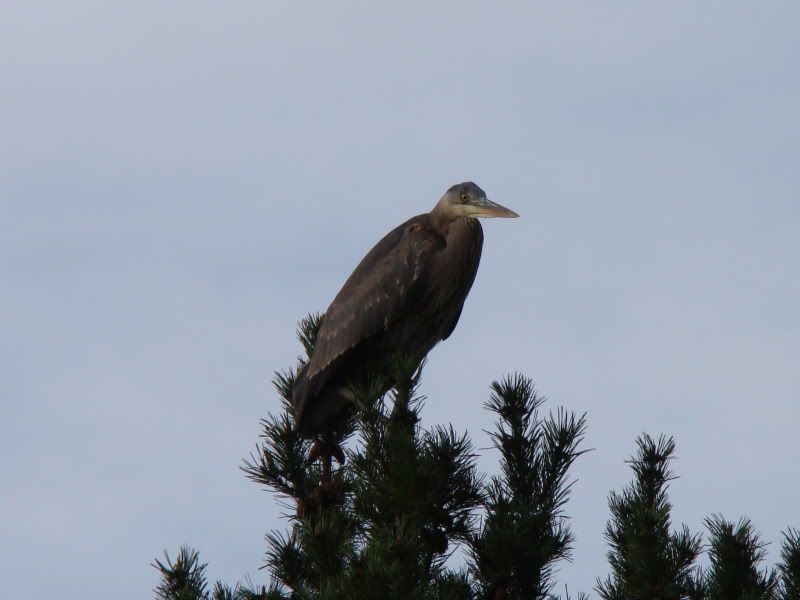 Pepper said, I don't think so. She barked and barked until it flew away.
Good dog

Eric