Alright I have a few questions. Being who I am I did it without reading the instructions first. I like to put things together, set up electronics etc than read the instructions afterward. Who wants to read a book when you have a new toy to play with.

1. After the canning process was done about 10-15 min or so later I tightened the lids which I read afterward is not the thing to do. It seems they have sealed (i haven't checked them yet by removing the rings and checking the seal). Is this a big problem or probably not.
2. Another thing I did was to turn them upside down and right side up a few times within the first few hours. Another No-No I came to find out later.

Is this a problem or not.
3. I have a pressure canner it is a Presto. I did do a little reading before hand. It said when water-bath canning to remove the overflow plug. Which is a little rubber plug in the lid. But I had water boiling out the top I lowered the heat and it stopped. Just wondering if this canner is good for what I was doing or not. When I put the jars in they are not far below the top (of the lid). I was also instructed to fill the water to an inch or 2 above the jars (2 inches would be impossible with this canner). But in doing this the water level is maybe a 1/2 inch below the lip of the pot. Maybe I should leave the plug in? Or do you really need to fill it up that much? Or did I just have the water too hot? Here is a pic to get the idea of the room allotted.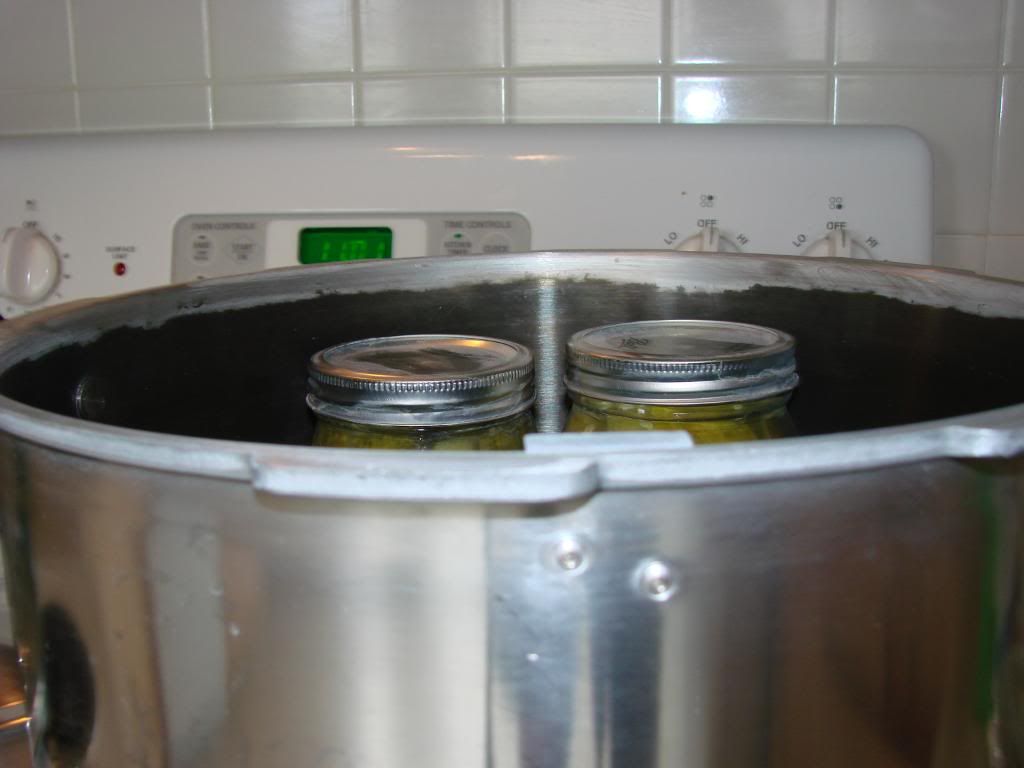 4. Another after cooking piece of info I read was to heat the jars and lids to 180*. I did have the lids in the canner (which I brought up to 180* before putting the jars in)so they were good. But the jars I just filled up with HOT water from the tap. I know the water was at least 130*-140*. Not sure if this is that big of a deal or not.
5. After canning I noticed that one of the lids had a kink in it. Maybe I did not have it on just right or something. Is this bad or not? Again I have not done the final check on the seals yet. With all this being said I used the Ball pre-made dill pickle seasoning packet to make these. They could have been refrigerator pickles or processed pickles. I processed them more or less just for practice. To see what I do right and what I do wrong.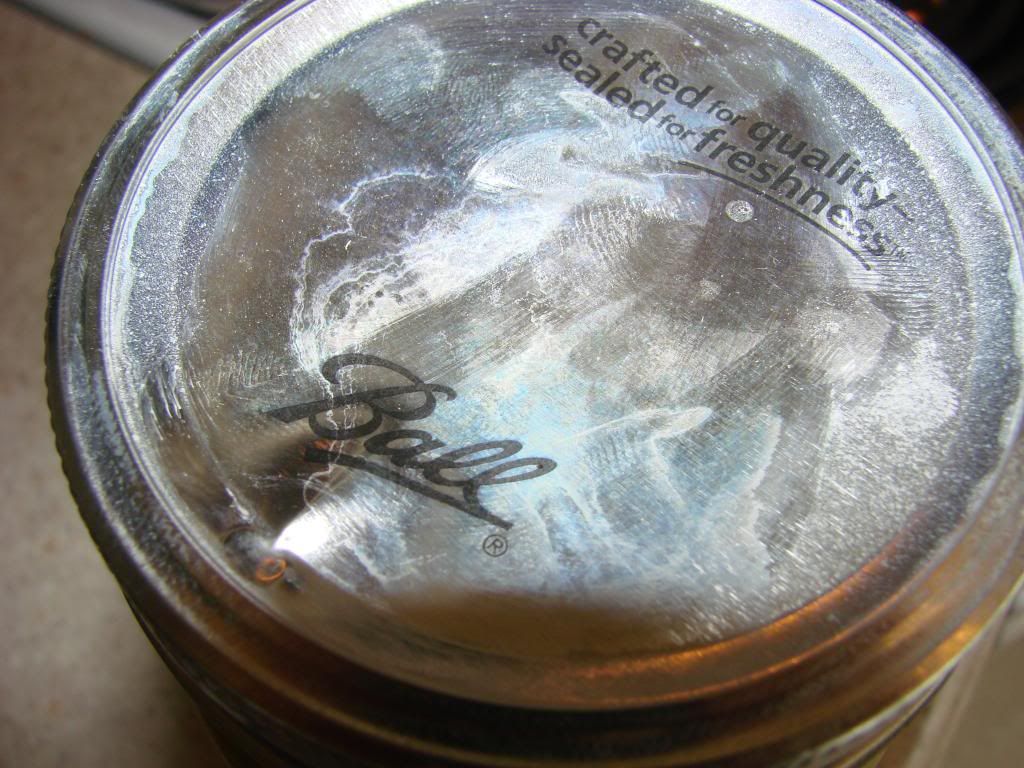 I know I had more questions that came up while reading the Blue Ball book. So this may be continued. Any other other helpful advice would be appreciated. But mainly I need answers to these questions for now.
Thanks for any advice this is first ever canning experience so I need some direction. But soon enough I will be a pro canner.

Thanks Dono
P.s. Told you I forgot something.

If I did everything okay and they are safe. Should I try them now or let them set a predetermined amount of time for better flavor. Remember I used a refrigerator pickle type recipe.
(6 cups water, 2 - 1/2 cups vinegar, seasoning packet. I also added a teaspoon of pickle crisp to each jar before canning).