OK, I know it's not THAT hard to air-layer a rubber plant, and it's not THAT exciting a plant to begin with -- in fact, the whole reason I have this one is that my mom didn't want to bring it inside this Autumn and I took pity on it.
But with most of my garden put to bed for the season, and not much to do except maintenance until seed starting time, I was bored.

So even though it wasn't the ideal time of the year, I decided to air-layer the two tops of this plant about a month ago.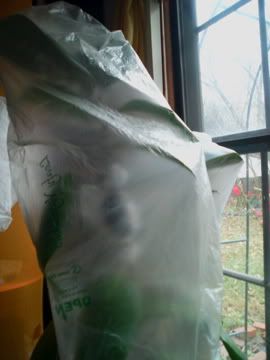 I covered the upper portions with oversized plastic veggie bags for extra humidity, so the plant has been looking pretty silly. But it was given the best window for maximum sun and warmth. I figured it wasn't going to do anything but sit there until spring, but today, I found the roots growing!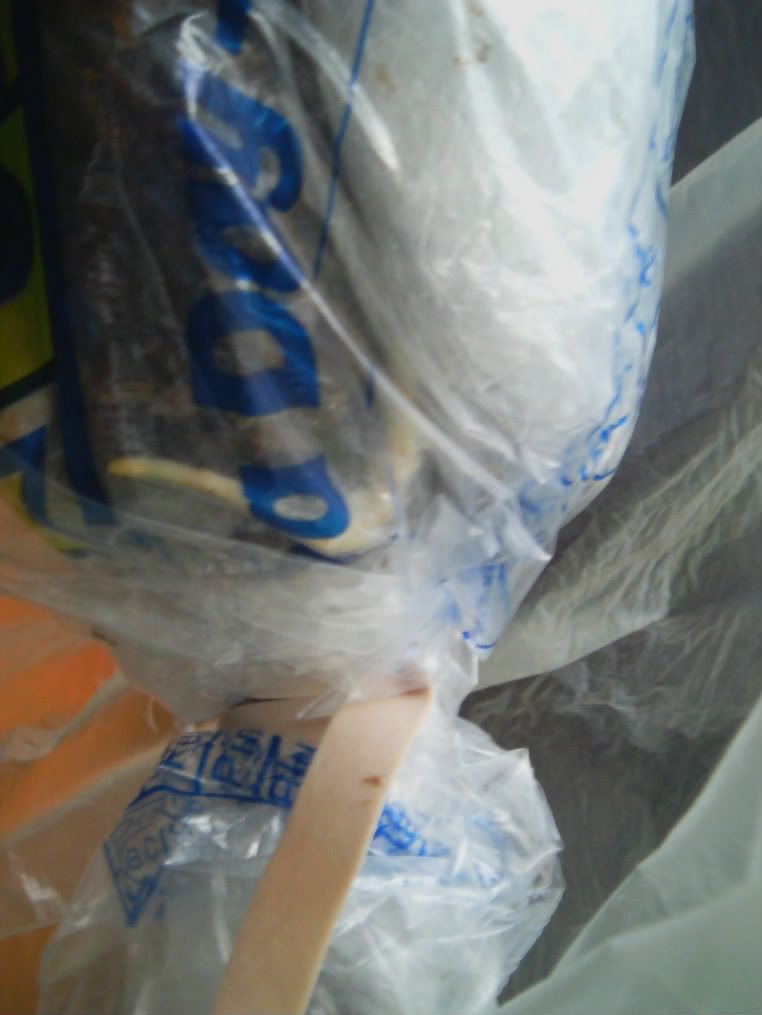 :clap:
Now I have a problem because I don't think I should separate the little buggers from the mother plant until spring. I'll just wrap more wet sphagnum moss around the roots and re-wrap the area so they can keep growing, then I'll pot them up when it starts to get warm again.

BTW. I'm loving it that my pineapple sage is still going strong outside this SE window.

The ones in more exposed areas are blackened sticks.

I've heavily mulched the roots in hopes of having them survive the winter.
Orange-Pumpkin aka "Khi Khi" (she has no voice and that's her best "meow") is keeping an eye on the birds.