Last spring I purchased a Hinoki Cypress, roughly 6 years old, and about 8 inches tall. It made it through last summer and fall just fine, and was wintered in Northern Indiana. We got snow and a few colder days, but I had the tree, in pot, against the side of my house, slightly in the ground and protected from the winds (but it recieved snow). Starting this spring, I noticed the normal full green is now much lighter, and now browning has begun to set in, mostly near the tips towards the top of the tree. I also had to repot the tree because the pot it was in developed a large crack in it over winter, so I'm sure that didn't help
My tree is kept on the north side of my house and gets sunlight for about 70% of the daylight hours here. It is watered as needed, not on a schedule. The put it went into now has a single drain hole instead of two which the last pot had. All this is leading me to think that it may be suffering from tip blight, but I don't want to just start chopping branches and further endanger my tree.
Some pictures:
This was last spring. Not a great view of where it sits, but that is its normal home location. The pot in the background is also the pot that it is in now.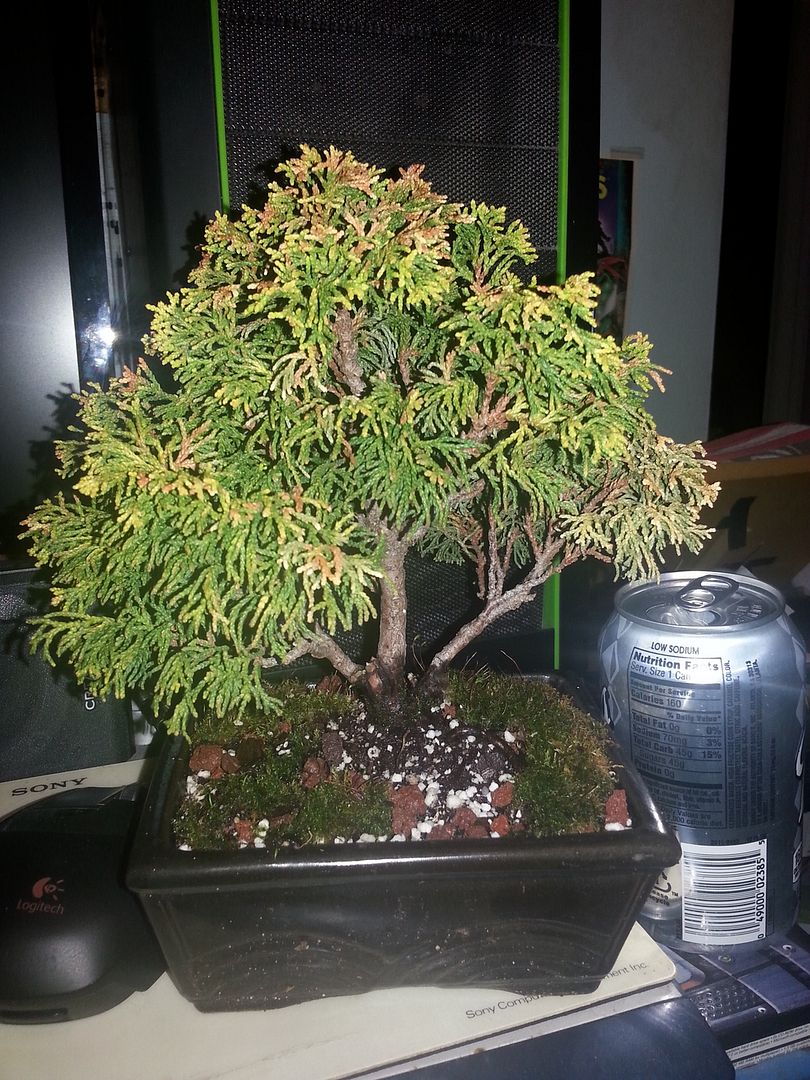 I brought it inside just for these pictures. It is in the same location outside as last year. You can see how the tree has faded some in general, and that the browning is located neard the tips at the top mostly.
Thank you in advance to any advice you may be able to give. I'm still quite new to this.