As you may know I am new to this thread I purchased a Bonsai I believe it was around the middle of April. Anyways my Bonsai as is stated above is starting to dry. I believe its a Juniper I first photo (depending on which order it puts them) is of when I first got it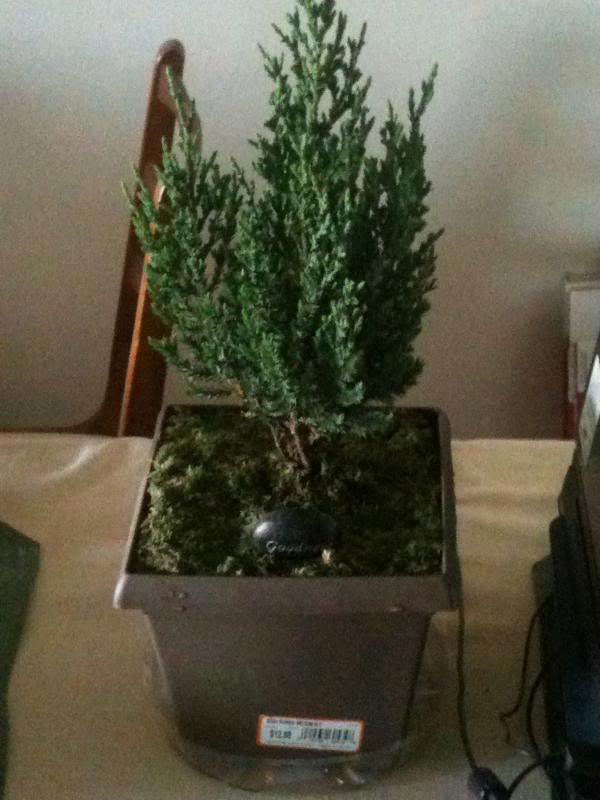 the other one (the closer one) [is of it just starting to dry up not sure if you can see it or not.
Anyways I read some where that you had to give it plant food (also a picture of what I giving it) every 2 weeks up until mid fall and mix it with water as not no over water it ( also a picture of the cap to which you know how much I'm giving it).
I also have been taking it outside when I get home from work when it sunny that is so I'm not sure if from to much sun or if I giving it to much plant food. If anyone could help I would much appreciate it. If you need to know anything more just let me know.