I'm a beginner-- I have 2 trees but they're not much to look at. Started Bonsai within the last year.
I found this Colorado Blue Spruce for $7 at the Home Depot. Figured it was cheap enough to take a risk. But I do have the option of returning it if the board decides it stinks!
I can't find a lot of info on this species and how well it might work as a Bonsai.
I was thinking to do an informal upright.
Here are some photos. There seems to at least be equal foliage around the tree with no huge gaps or missing branches, which is more than I can say for my other trees! You cannot tell much from the photo, but the trunk does at least have some element of taper, which again is more than I can say for at least one of my other trees.
Front (?):
Right side: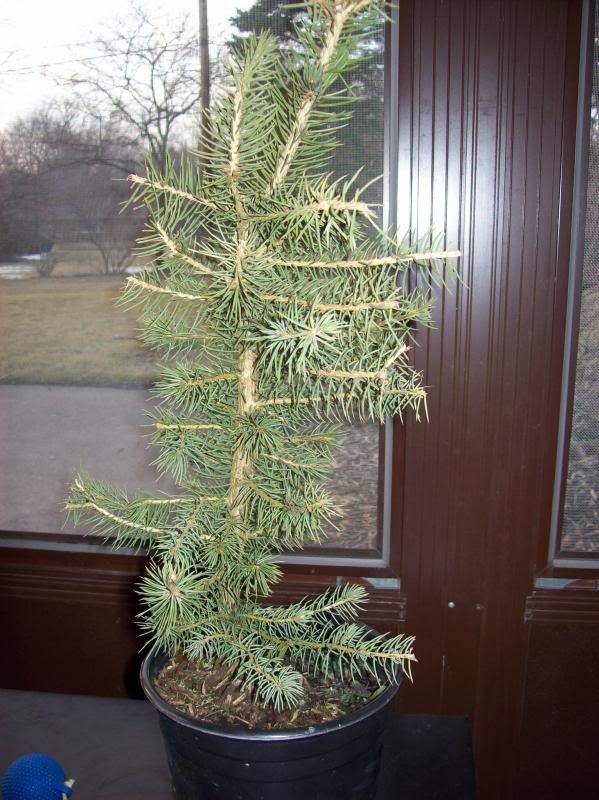 Back: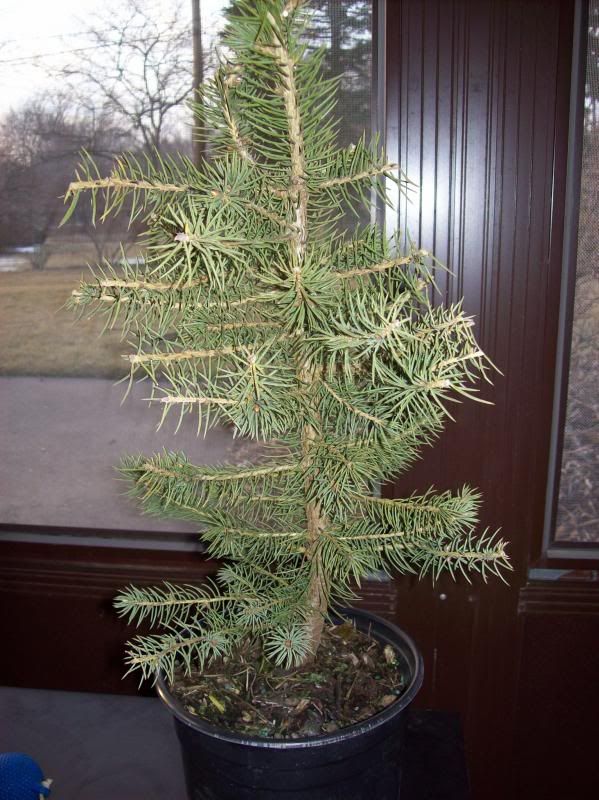 Left: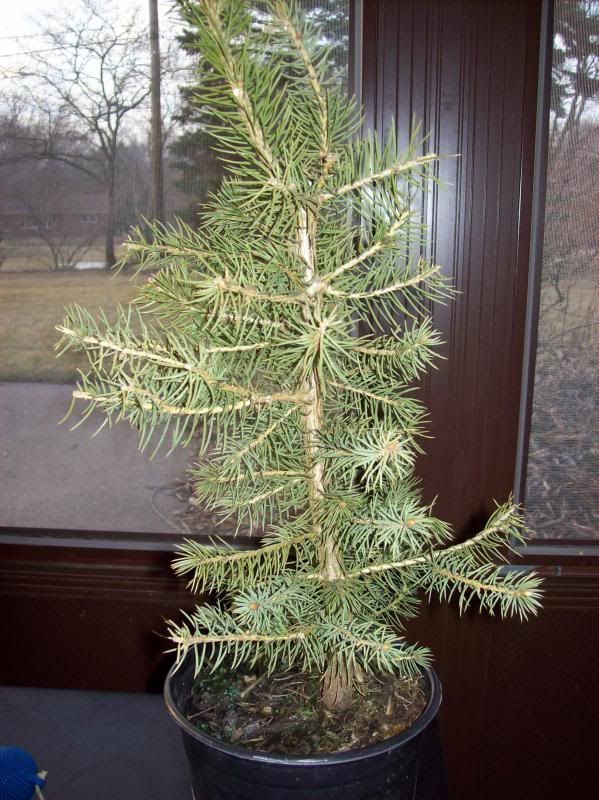 So, is it worth it or should I take it back to Home Depot?