Hi everyone, I'm super new here so just to introduce myself, my name is Auburn but you can call me Auby, I live in New Zealand and am 20 years old.
I got this Japanese Maple Bonsai
I was just wanting some guidance. His leaves are a bit holey and small spots of browning.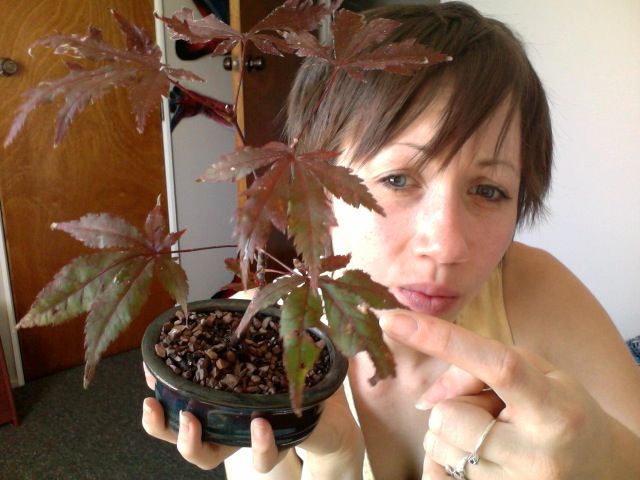 Is this bad? Should I worry? and also, when is a good time to start shaping, and does anyone have any good tips for shaping?
Thank you so much =]
Happy Bonsai!