Hello!
I just registered today and I'm looking for some advice/ tips on what I should start doing after getting into the Bonsai hobby.
I received a Bonsai kit in Christmas, a gift from my gf's mother. It came with a Bonsai (really?), fertilizer, stimulator (?), a scissor (heavy duty shears?) and a book. It has 8 years from what I know.
After reading it I got a general overview of what Bonsai is, Bonsai species, basic Bonsai needs and more. Knewing that, I identified my Bonsai as an
Ulmus parvifolia
(Chinese elm). Just searched some information about it and I guess I pretty much know the basics.
The tree was always kept indoors from what I've been told but after reading I realized it was an out-door tree and that it should be exposed to sun most of the time. Now this is where it gets tricky as I was advised to keep it in shade.
I've been keeping it outside from the afternoon until night but I wanted to know your opinion about it.
I live in Portugal and so temperatures are as follows:
Code: Select all

Month Air
Jan - Mar 17.1 °C, 62.8 °F
Apr - Jun 21,8 °C, 71,2 °F
Jul - Sep 26,3 °C, 79,3 °F
Oct - Dec 17,2 °C, 53,0 °F
I've been putting it on my window ledge as it's almost impossible for it to fall. Should I place it in a more secure place though? I'm able to put it in a balcony if needed although my neighbours smoke a lot and sometimes the ashes end up in there.
I'll follow up with some pictures.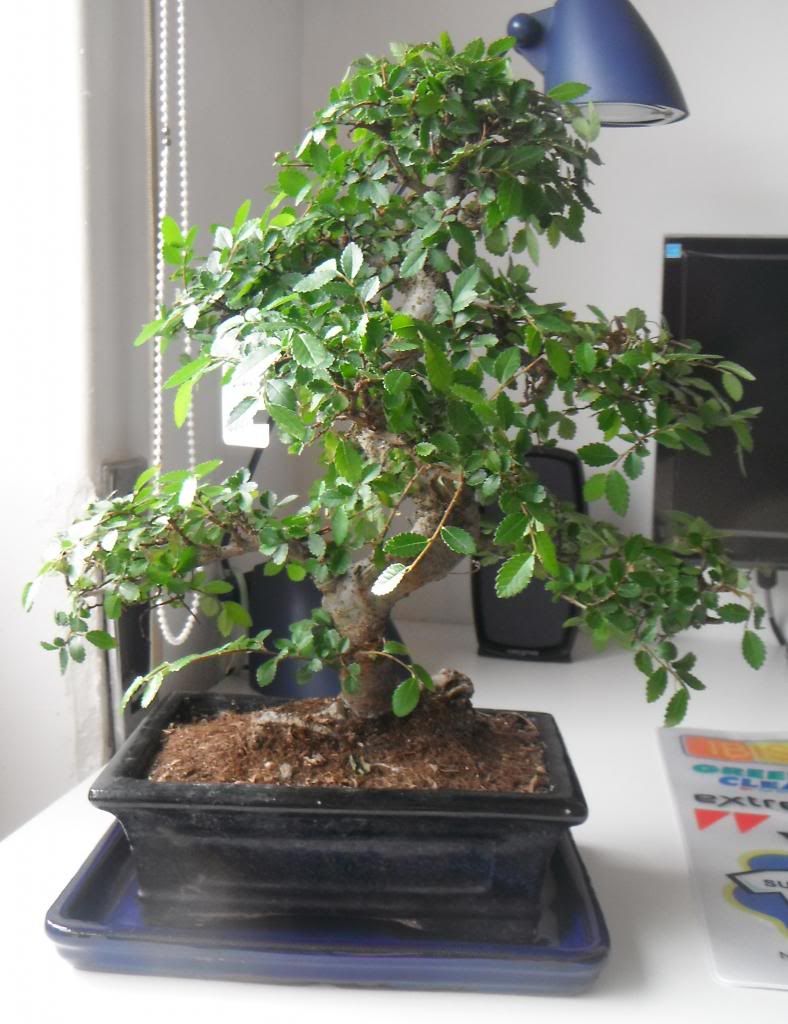 As you can see some (very few) leaves are curled while others are kinda yellow-ish. Is this something I should worry about?
Regarding the soil, does it look okay?
Thanks so far.