This is a long post, so please bear with me.
I went to a beginner's workshop this weekend, and this is the ficus I styled. I need some guidance.
1.) First of all, I think I have 2 possibilities for the front. The first front was the one that my helper and I had picked out at the workshop:
Here, I have highlighted the trunk in yellow, as the camera flash kinda makes the curvature become lost with the branch in red behind it: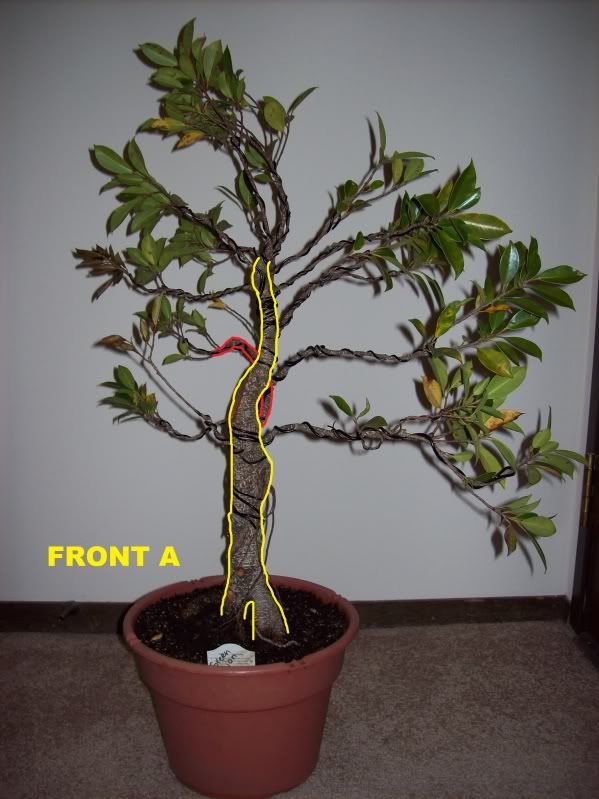 The second possibility for the front came about after I took it home, and noticed a bare area slightly to the left of what had been the front. The problem is that it doesn't have as much curvature of the trunk as the first option.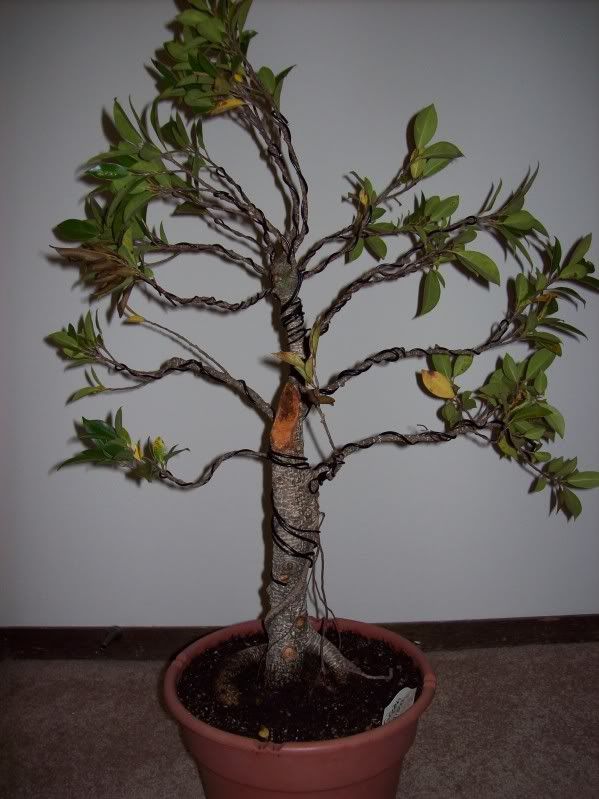 And here, with the trunk highlighted: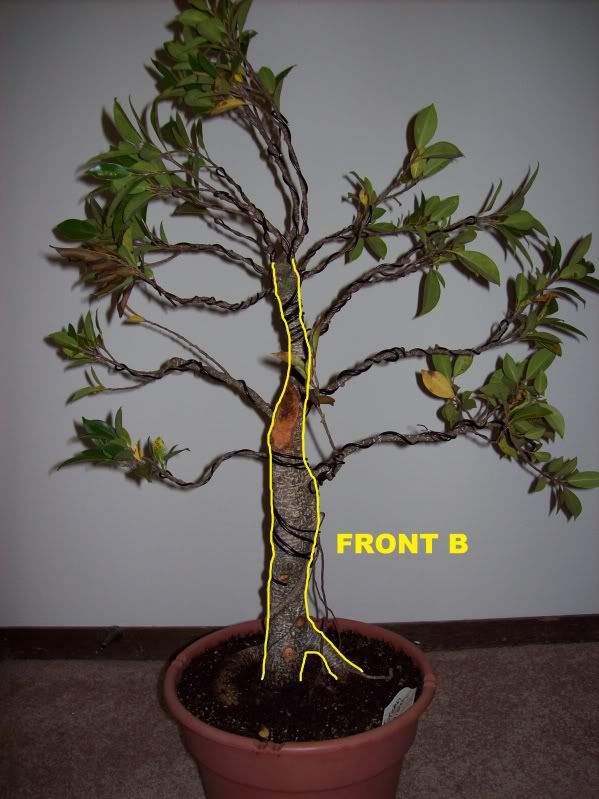 2.) I was planning to repot this into its bonsai pot in May. When I do so, I was planning to plant it in a slanting style, so as to mimic the tree I took for inspiration:
(Here is the tree I used for inspiration)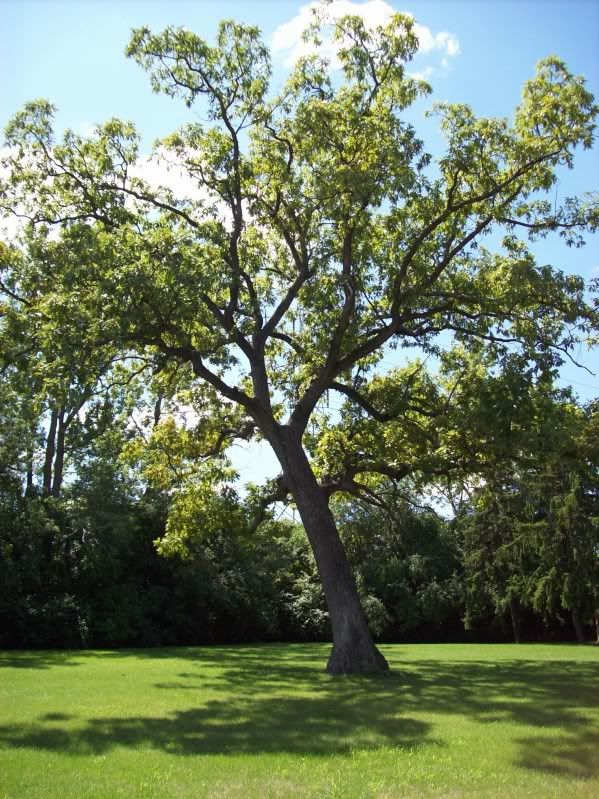 My concern is this: It is my understanding that trees in the "slanting" style have all of their branches on the "up" side of the tree (the side that would be facing the sun). Should I remove or re-wire the branches on the left side of the picture to be on the "sunny" side?
3.) My tree was originally in a weak plastic pot, and when placed outside, it tipped over in the wind (yikes). Two branches broke (and I'm lucky is was only 2). The double lines in the picture show where the breaks are. Note: the blue branch is not broken, I just highlighted it to show how close it is to the purple branch:
I was a dreamer at first, and tried to realign the broken area and seal it with tree sealer, but the branches died. No surprise, but a girl can dream! I am planning to trim the branch outlined in green one back to just before where it originally broke-- do you think this branch will grow leaves ever again?
4.) I was ALSO planning to cut the purple branch back to the area just before where it broke... but now am wondering if I should just remove this branch, because it is so close to the blue branch. What do you think?
5.) As you may have noticed, I have a big wound in my tree from where we had to remove a big branch: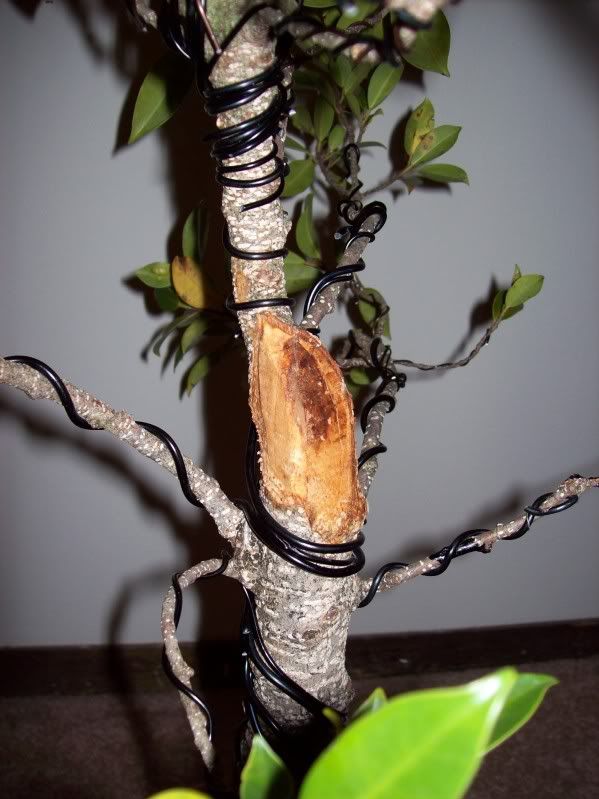 The area is still a little jagged, so I was thinking of cleaning it up/rounding it out with a dremel. When I do so, I was thinking of making it look a little more natural by tapering out the ends:
What do you think?
Thank you for your help.