A little while ago all my indoor trees were moved outside. They all seemed happy, athough my fukien tea had a couple of leaves turning yellow each day.... and then... I left for a week long vecation. My boyfriend stayed here, so he was the one watering all my plants. I'm not sure how often he watered, but it was definetly at least every other day, which i know may not have been enough considering the temps have been in 100's (F).
I have a few of my trees potted in same soil mix and the Fukien tea seems to be the only one REALLY effected. although one of my pre-bonsai trees (not in bonsai soil) is wilted.
Anyways, my poor tree is not doing too great!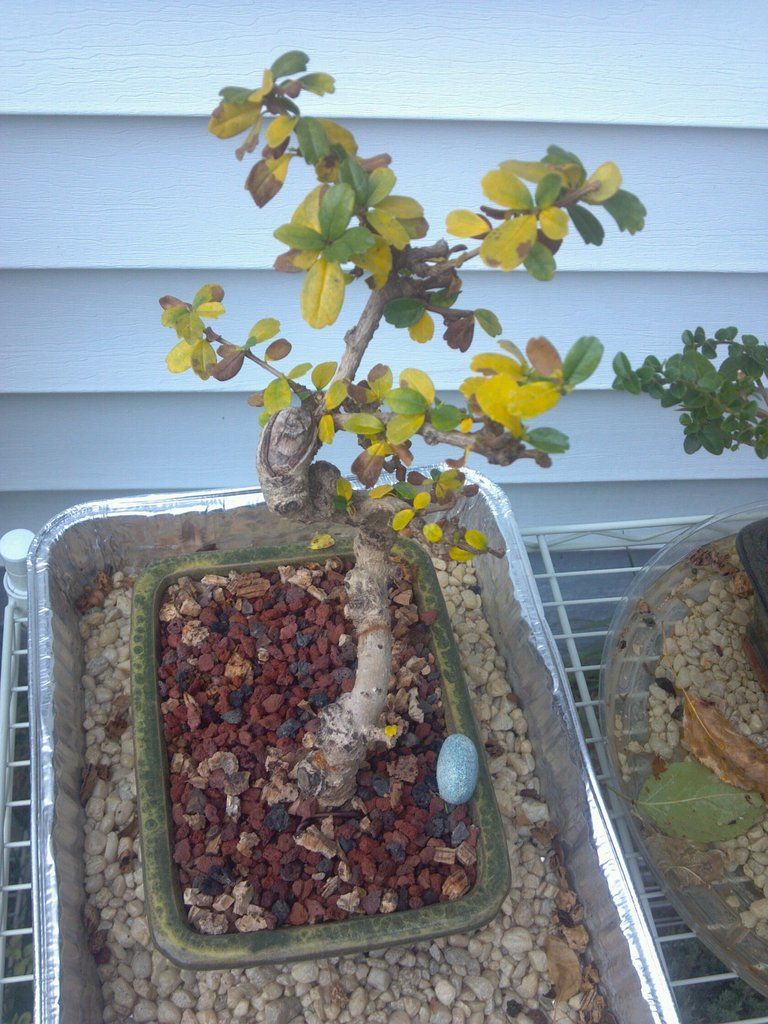 it's still alive there are a couple of green leavs still attached. I took off all the dry/yellow ones, that came off with a light touch.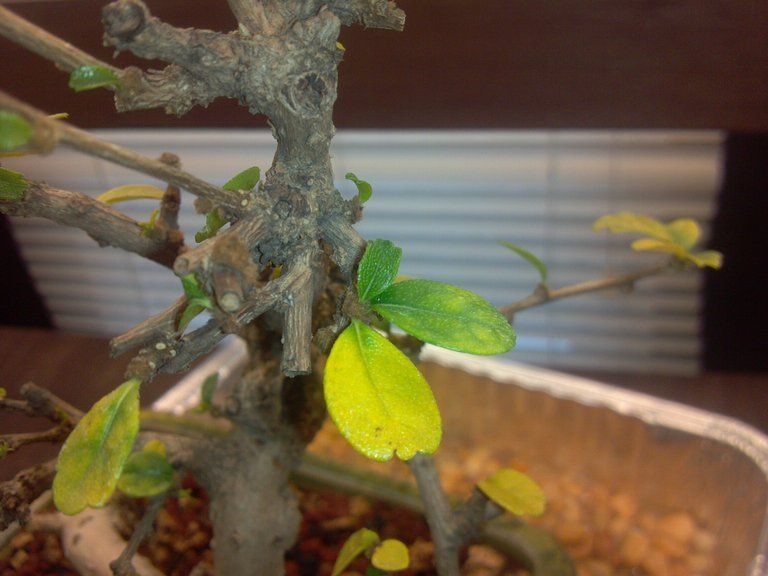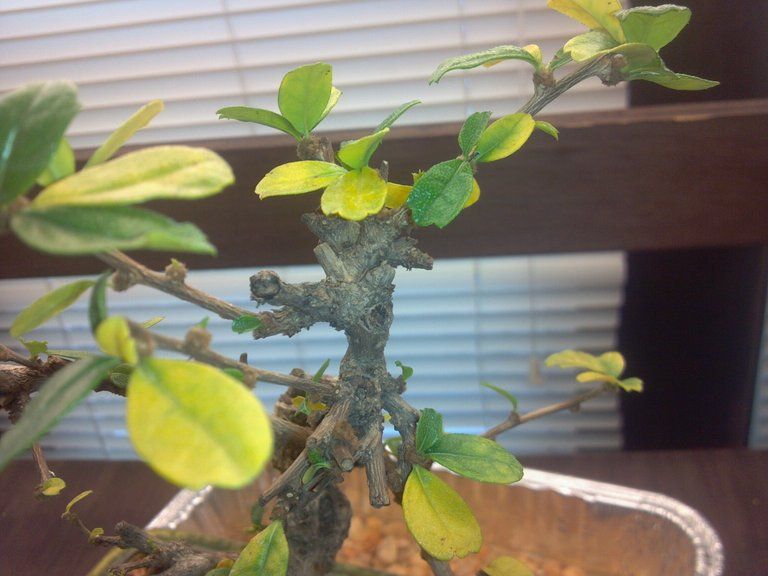 I decided to move it back inside, where we keep our thermostat at 78°F, and my light set up is for 16 hours of flourescent light. I know my tree grew in that set up all winter, so we'll see what happens.
Oh and it does not seem to have any pest issues, but i'll keep checking closely