Hey all,
Thanks for sticking with us newbie bonsai people! I really appreciate it.
Around 3 years ago I decided I wanted to try Bonsai. Despite everyone saying to start with a Ficus, I wanted to do things the hard way. I like the look of conifers better, anyway. Wanting to combine my love of herbs and my newfound interest in bonsai, I wanted to try Rosemary. Looked it up, found some other crazy wackos trying to do rosemary bonsai, and I didn't turn back.
Well, the first Rosemary I bought died over the winter. Thanks to these forums, I found some tips on keeping rosemary over the winter, and my second one actually survived! Yay! I brought it in during the winter, placed under fluorescent light, and watered it daily with some baking soda in the mix. I also misted daily as well.
Well, after being so ecstatic that it just DIDN'T DIE, I pruned all the dead branches and then put the plant outside. ...Then I kinda forgot about it (I got a new job, and I was working on starting up the rest of my garden). Now the rosemary is a little out of control and I feel I really need to prune it before it gets any further into summer. That's where I need help.
I live in Wisconsin, and have no idea how old the plant is.. it's at least 3 years, I presume. During the summer, it sits on my south-facing balcony. In the winter, I take it in and treat it as described above.
So... currently it is just in a regular pot with some regular potting soil, as I wasn't sure if it would even survive the winter, and I had wanted to give it the best shot. I am planning on mixing up some more appropriate soil using the helpful info on soil in the learning section of the forums. I am too nervous to switch entirely to inorganic soil, so I may do a 2/3 inorganic to 1/3 organic as mentioned in one of the links. What do you guys usually use for soil? Also, I am currently trying to find a Bonsai pot in my area that is less than $40. Where do you find them?
As far as design is concerned, where should I go with this one? Should I keep all 3 trunks? I would like to have more movement, but is it too late to do anything but a vertical tree? Moreover, is there a trick to bending the branches during wiring such that they don't just snap? When do you remove the wires?
I have photos below, taken while rotating the pot clockwise.
Thanks in advance!
#1 (I definitely think that this should be the front):
#2 (looking at the front, right side of the plant):
#3 (looking at the back, right side of the plant):
#4 (what I think of as the back of the plant):
#5 (back left):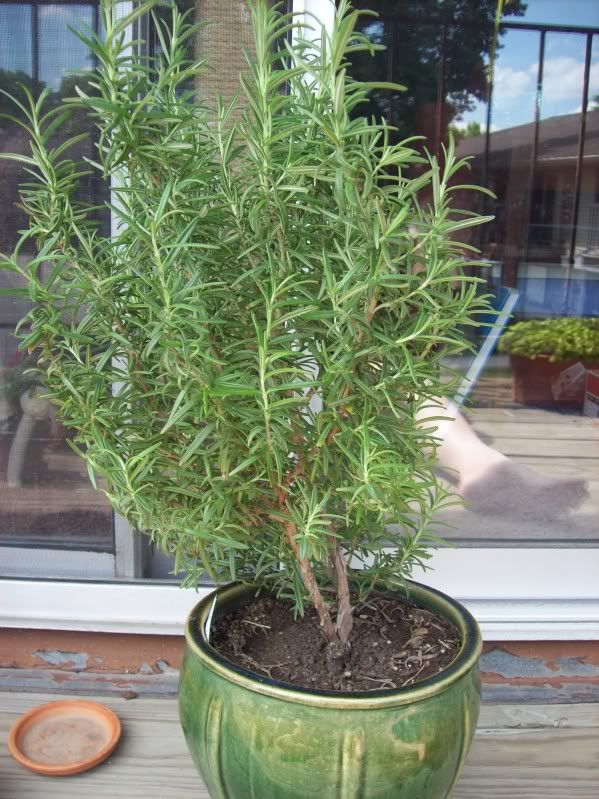 #6 (front left):