I went to a box store the other day, and while looking at their plants, i noticed that their Scheffeleras were all trimmed at some point, and then kept on growing. so they all developed some branches, i had to clear off a lot of dead leavs to even see the trunks on them.
And here is what i decided to buy....
it's a bit of a jungle, but it already has some branches and a decent size trunk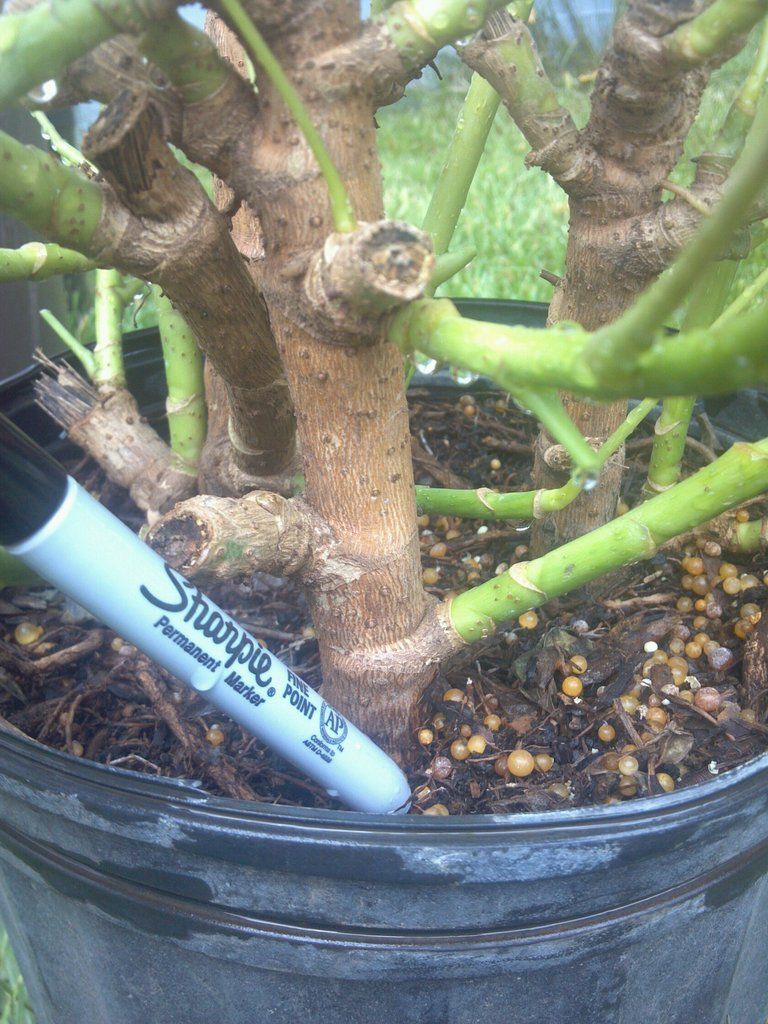 That's a standard size sharpie, and the trunk is thicker! all for just $12, which is more than i would pay for a pre-bonsai Scheff. with a smaller trunk.
Anyway, so now that i have it, i don't know what to do with it. I don't mind doing a massive chop job though!
Is there a way to separate the trunks or are the roots probably super tangled together? i haven't looked at the roots yet, but the fact that they coil around the top leads me to beleive it's severly root bound (also because it comes from a box store).
there is a couple of arial roots coming of the trunk, but i had to clean off a lot of dead ones too, with time it will grow more, so I'm not worried.
Anyways if anyone has any tips or advice, let me know! and more pics can be taken if needed.
Oh and i did cut *most* of the leafs off, and it is kept outside, until i bring it in for the winter...