Hi fellow tree lovers

I am pretty new to bonsai, and I would really appreciate some advice on this one.
I loved this tree's trunk, and had to get it even though it seemed to be like its branches were too long and it only had leaves are the very top. Since then I have cut the branches back to the first one or two leaves, in order to encourage backbudding. This had been somewhat successful. Here s a pic:
First Q. From my research, my best guess is that its a tiger bark ficus. Thats ficus retusa var. microcarpa, right? Now, most references claim that it regenerates from very hard pruning. Since it looks to me like there are too many long bar branches, I am tempted to cut it back drastically, but I am too afraid to leave it leafless. Especially since some of the branches have no leaves at all.
Here is a little idea of how far i wanted to cut it back. What do you guys think? Risky? No problem?
Also, I am wondering whether I should have roots pruned and repotted it before it started putting out new leaves (it has somewhat started since I took this photo). I had a bit of a dilemma with that, since I had just bought it and wanted it to settle in before repotting it, and wasnt quite sure how urgently it needed it. Here s a pic of its roots.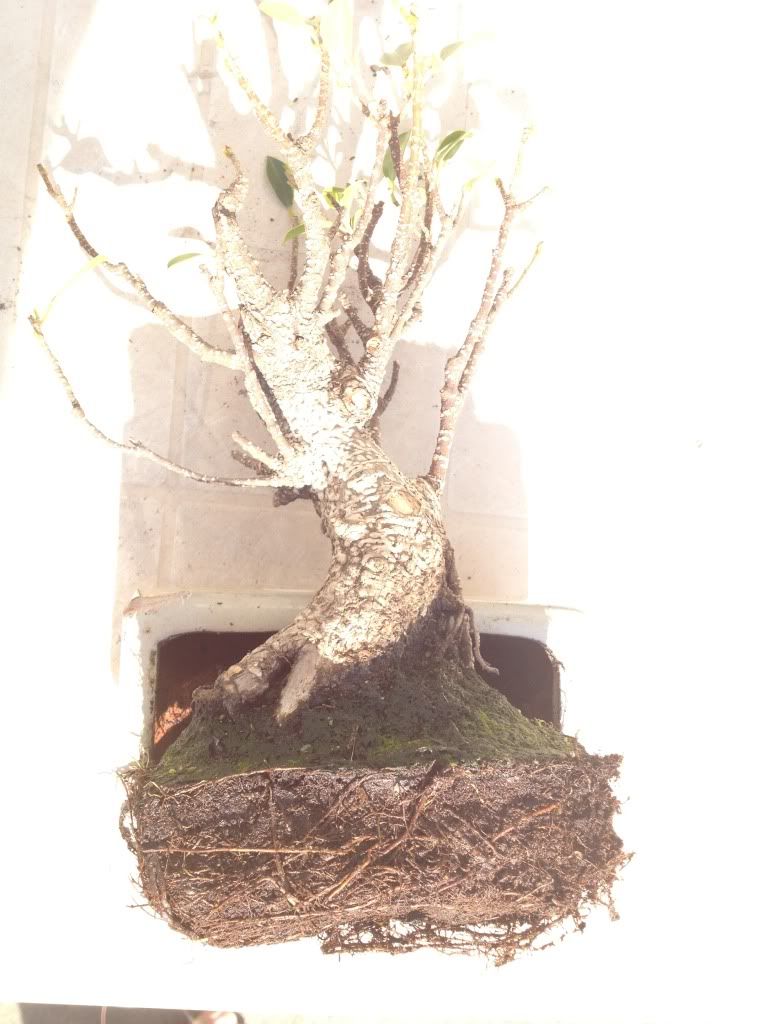 I have a bit of a feeling, most of you are going "Well, duh!"

Thanks for helpin out a noob

Greg