Me and my boyfriend are renting a house, before the house was rented out, it was for sale, so everything that's in the yard (all the trees and shrubs and flowers) are from original owners.
The landlord doesn't care what is done to the yard as long as it still looks nice. So with that in mind...i have a few ideas of trying to make bonsai out of available matterials...

First is Lilac....
there's a big bush in the back yard, that hasn't been trimmed in a while, i trimmed all the dead branches and whatnot, but it still needs to be shaped. Before i cut any of the live branches i want to know how i could root them, and eventually make a bonsai out of it.
I love lilacs, it really reminds me of spring time in Russia, but since i've been living in the states i've always lived in the south where it's been too hot, and now that i live in the north, lilacs will really make me happy

Another tree, that grows in front of the house, is what i beleive to be a japanese maple of some sort...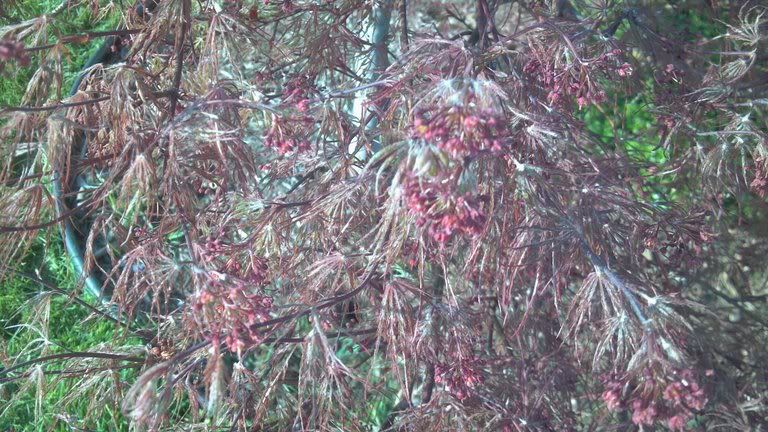 The tree has 2 low hanging branches that before i cut i also want to "save"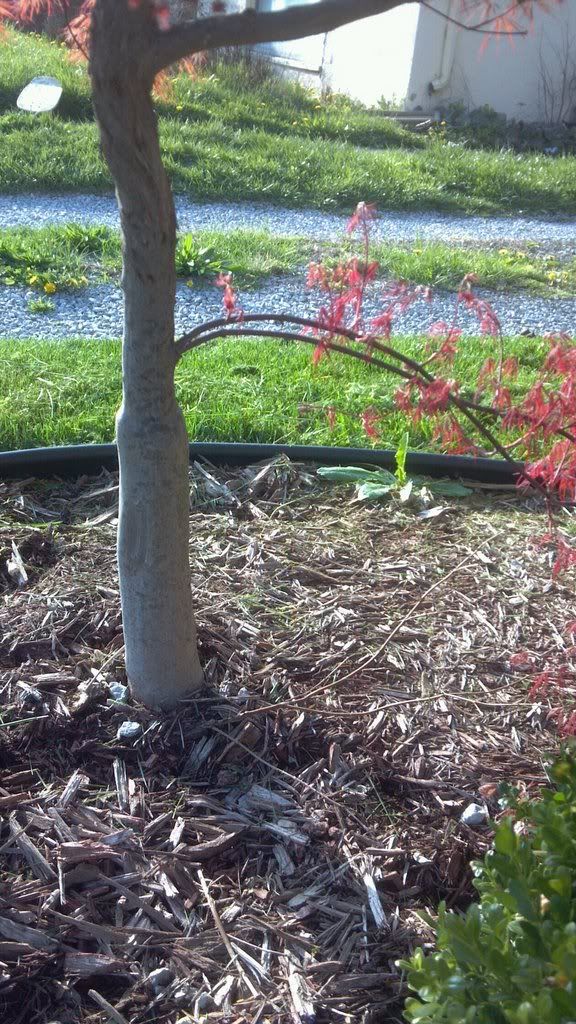 I'm not in much of a rush to do all this, so if it's not too late in the year to do air layering on either, i'd be willing to try that.
And i do have permission to cut branches. I just really can't bring myself to throw away cut live branches, if i can attempt to make more plants out of them