Hi
I bought this Chinese Elm as a mallsai almost a month ago.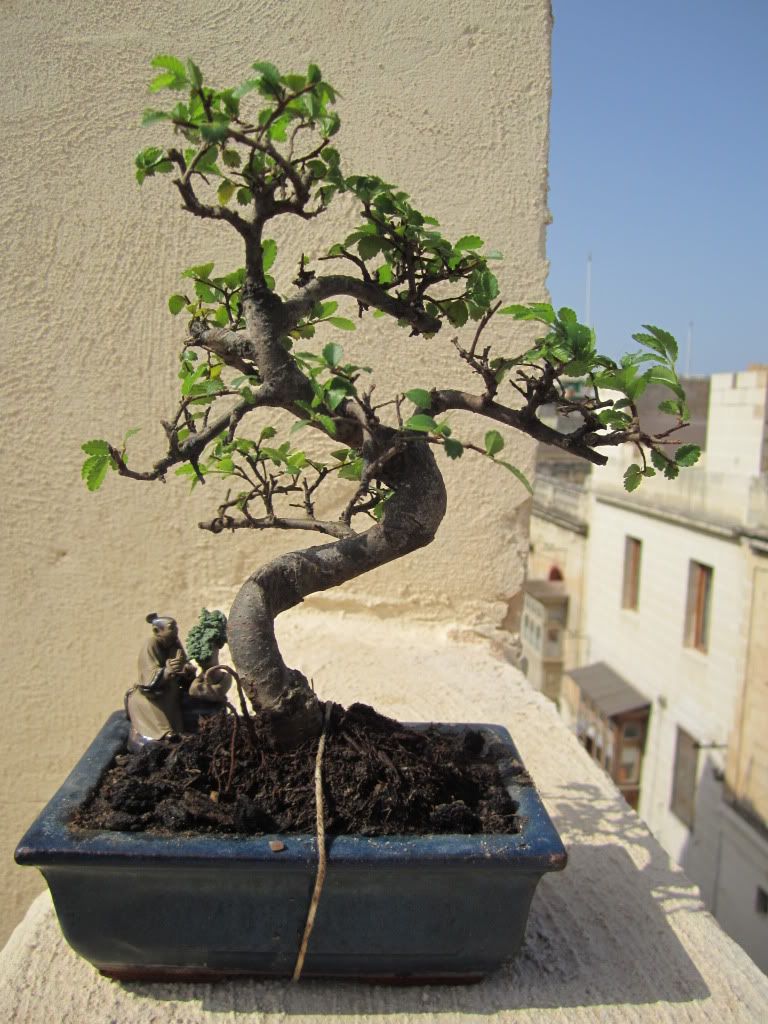 (the pic actually shows its back, not front)
It has been doing great, growing many new leaves. However, in the last few days it's got me a little worried. Some of the leaves have been getting this "frosting", and even some of the new growth even has it from the start:
This side of the tree is most affected:
From my research i thought it might be mildew, but the pics I found don't match the pattern. Any help?
Also, a considerable amount of leaves are turning yellow, and after a while they will fall when touched. I think its losing at least 5 leaves a day. Here is a pic of 2 leaves which seem to be heading that way: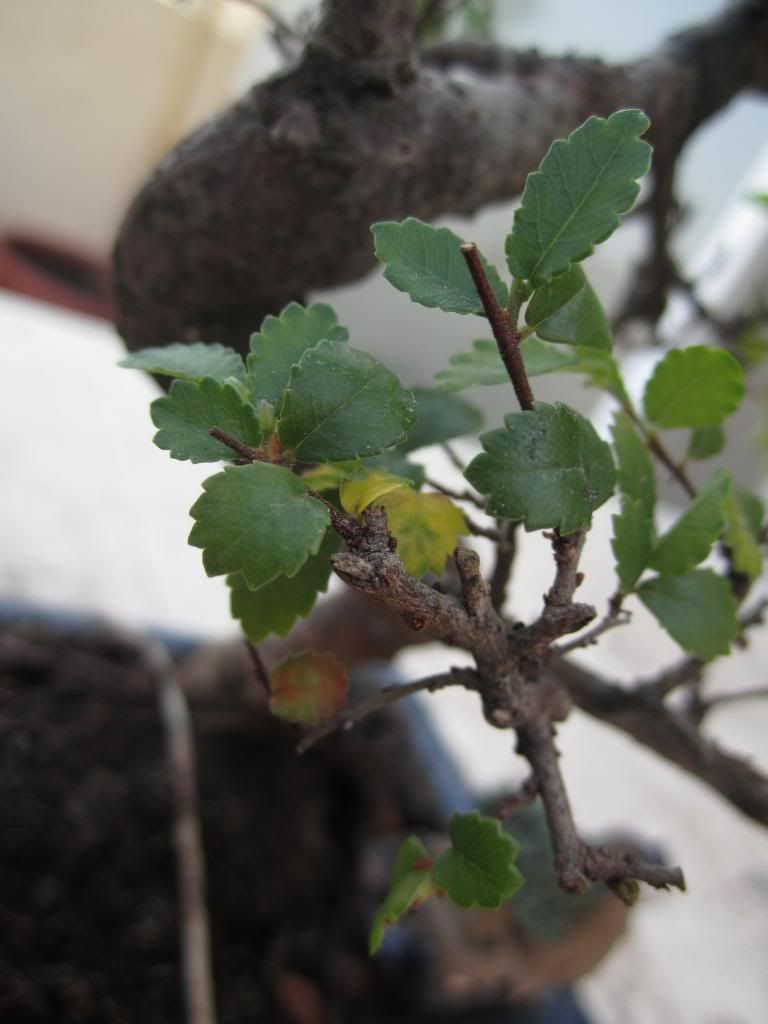 This is another chinese elm that i bought with the other one. It looked a lot more bare, so it also seemed to be doing well, but its also affected by the same frosting and yellowing, tho to a lesser extent.
I live in Malta, a hot mediterranean island, maxing round 35 celsius at the moment. I have them both outside, on top of a humidity tray and under a table, to protect them from the hot sun I figured (since they would get full sun otherwise - this way they only get a couplf hrs of direct morning sun). Here s a pic of the setup:
(The one in the middle is a newer one I am trying to get identified on a different thread!)
I water them whenever they feel dry to 2cm deep, which is usually at least once a day. I try to do it in the morning, and avoid the afternoon, but sometimes have to do it late afternoon since they look extremely dry very quickly. I thought the soil might not drain well enough, but then again it seems to get bone dry so quickly. Im kinda lost! Help please!
Thanks in advance!
Greg
PS - Any additional advice re styling, etc., is welcome